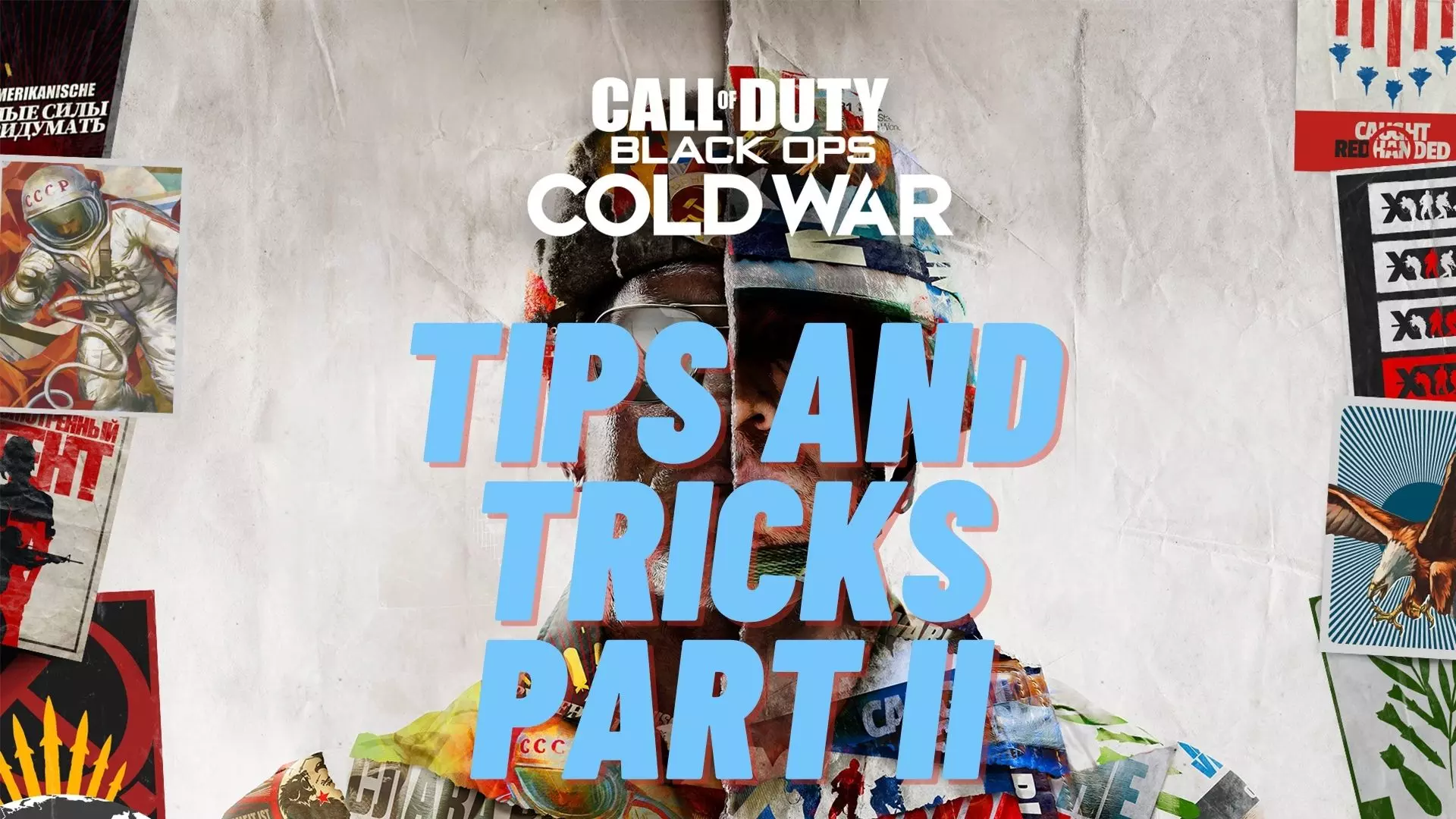 Call of Duty Black Ops Cold War is an awesome FPS as well as a huge game in the e-sports industry. One of the biggest FPS game series out there, that almost everyone played at least for a while in their life. I gathered some of the essential COD Cold War Tips and Tricks for people just starting out with the game. The list is a compilation of some of the best tips and my personal experience playing the game by myself or/and with friends. I have played the Call of Duty Franchise on and off for almost 12 years now. Just as a disclaimer all of those tips and tricks are meant for the classic 6v6 mode and maps, not for Warzone or other game modes.
COD Cold War Tips and Tricks [Part 2]
#3. Pay Attention to Your Radar
Using the map to your advantage as well as the compass is a very easy but powerful trick. You can find yourself saving a teammate that is under the storm of bullets or see an enemy who is shooting from behind you. Many people do not use attachments or perks that hide them on the radar, especially on lower ranks/elo. It was very important in older Call of Duty installments in the franchise, and even though it is a little bit less significant nowadays it is still a very important aspect that is easy to track if you get used to it.
#2. Camp a Little When it is Necessary
It is a controversial tip but in my opinion an important one. It is situational, because overall in my opinion it is much better to stay on the move and run around the map, especially the borders of it like mentioned in my COD Cold War Tips and Tricks Part 1. However, there are instances when you are surrounded by a swarm of enemies or you invaded their respawn point. In that situation, it is your best way to find yourself a building or a place that is covered by at least 2 sides and just shoot out the enemies until the respawn point changes or all of the enemies die and you will be able to change position once more. The advice is not to let the pressure of "camping being bad" get to you. It is all allowed in a multiplayer game and I do not encourage sitting in a corner for the whole match, but that in certain situations it is advised and it could be a good tactical move to play around one position.
#1. Do NOT Rage
A simple tip, and perhaps one of the hardest out there, and there is not a simple solution to that but always keep in mind that it is only a video game and you do not need to get all emotional about it especially in a negative way. It can only impact your performance in a negative way so if you find yourself raging in Call of Duty or any other multiplayer game just remember to take a break and a few deep breaths.
---
If you would be interested in more COD Cold War Tips and Tricks like that let me know down in the comment section. In the meantime check out other Games Atlas articles right here.
Call of Duty: Black Ops Cold War is out now on PC, PS4, PS5, Xbox One X/S, Xbox Series X/S.