Determining the best Warzone loadout plays a vital role in your victory. Nearly every pro player has a predetermined loadout to rock the game. But, after the season three update, there has been a handful of balancing updates reallocating the potency of guns.
Attributable to this, many of you are a bit confused regarding which warzone loadout to go for as it is the prominent part of the game. However, determining the best warzone layout is not that simple, it requires experience and tons of research.
We have conducted multiple studies and surveys to determine the best warzone layout. It will save your precious time of spending hours trying various load-outs before finding the best for yourself. In this article, we will be discussing the 9 most powerful guns of the game. Moreover, I will provide a brief description of them to avoid any confusion.
Top 3 Assault Rifles Loadout in Warzone
Sometimes it is very perplexing to choose the machine gun for your warzone loadout. It is because there are plenty of machine guns to choose from. Moreover, they have ample attachment to choose from as well.
However, they are the most prominent part of loadout and cannot be neglected while formulating the best warzone loadout. Hence we have come with the three best machine guns that you pick to increase the potency of your loadout. I personally use these machine gun load-outs to perform more kills in Warzone.
KRIG 6
KRIG 6 is the one among few machine guns which offers decent damage with a good range. If you can attach a large mag, you can defeat two short to mid-range opponents with one mag.
The best part about this rifle is that it is available for every player. One does not need to reach a specific level to unlock KRIG 6. However, its recoil and mag size sometimes becomes a chagrin for players attributable to this I have summoned a list of attachments below.
STANAG 60 Rnd
Axial Arms 3.0x
Field Agent Grip
Agency Suppressor
19.7" Ranger
M4A1
This is the weapon whose potency is being altered, and it is much better now. Some players are not aware of M4A1's potency in Warzone 3. However, with the update, it is now a must-have for the best Warzone loadout. No doubt M4A1 is the best machine available in the game.
M4A1 offers amazing damage per second and works perfectly fine for long-range. We can even mitigate its recoil to such an extent that it gets unnoticeable. Attributable to this, I am writing down the best attachments for M4A1 below:
Monolithic Suppressor
Stock M16 Grenadier
60 Round Mags
Stippled Grip Tape
Commando Foregrip
CW AK-47
Prior to Warzone 3, this weapon was still valuable. It was because CW AK-47 deals with humongous damage hence it was an amazing preference for very close combat.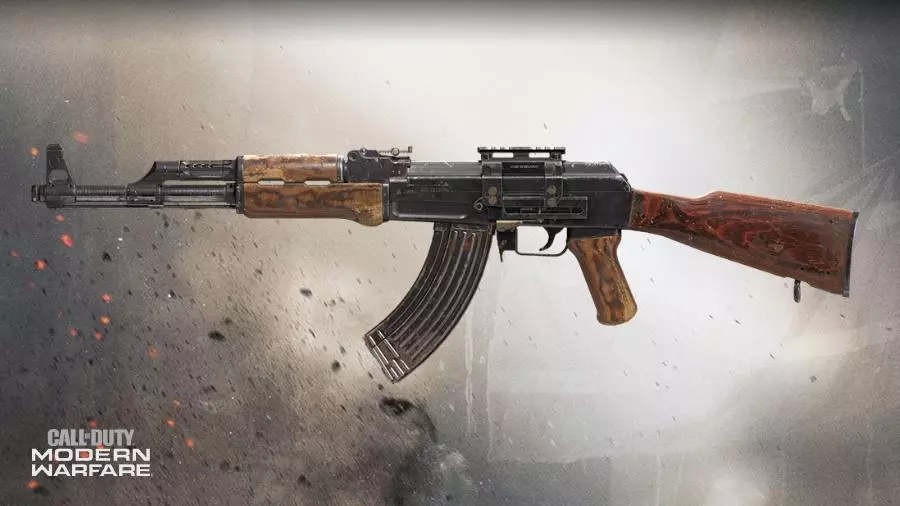 There is a good amount of repression in the recoil after the new update. It is now a blessing for those players who want to master short range and are new to the game. Moreover, if a player has good recoil control skills he may even use it for mid-range to deal with astounding damage with the following attachments.
Suppressor
20″ Spetsnaz RPK Barrel
KGB Skeletal Stock
45 Rnd
Microflex LED
Top 3 Small Machine Gun (SMG) Loadout in Warzone
Before kicking off the survey for deducing the potency of SMGs, we expected a negligible variance from the previous version. It was because there was a major change in stats for a number of important attachments, as attachments only enhance the potency of the gun, which is absolutely right.
However, in the end, we came up with a totally different rank list of SMGs than expected. Some weak SMGs now outshine the stronger ones when equipped with the right attachments. Hence, It will be very beneficial if you adapt to it before other players get aware of it and make the best Warzone loadout.
Bullfrog
Bullfrog is one of the most liked SMGs of players around the globe. Unlike other SMGs, Bullfrog does not require to be loaded again and again because it has 85 bullets in one mag. Henceforth, it is potent enough to eliminate a couple of enemies with a single mag.
With the new update, Bullfrog is stronger than ever before with an enhanced range. Now a player can easily shoot down mid-range enemies with bullfrog if s/he is equipped with the following attachments:
Bruiser Grip
KGB Skeletal Stock
7.4″ Task Force
65 Rnd
GRU Suppressor
Cold War MP5
Though MP5 is no longer the most powerful SMG in warfare, it is still a good pick. MP5 is an amazing weapon for Run-And-Gun players who prefer close combat. Players prefer this weapon attributable to its astounding firing speed and negligible recoil. A player can easily defeat a mid-range target with MP5.
However, with the update, this staggering weapon works best with a different set of attachments given below.
Merc Foregrip
45 Round Mags
FTAC Collapsible
Monolithic Integral Suppressor
FTAC Collapsible
P90
It is an underrated SMG, and most people tend to avoid it while formulating the Best Warzone Loadout. However, there are many astonishing features of the P90 which most of the SMGs can't offer.
Firstly, it comes with a 150 bullet capacity magazine - i.e., it works just like LMGs. Secondly, it has an amazing iron side which emancipated the players from adding optics. Thirdly, it offers a world-class firing rate. making it the best of both worlds when coupled with 150 mag size. The attachments of P90 are:
FSS 10.6″ Pro
Tac Laser
Stippled grip tape
Monolithic Suppressor
Top 3 Sniper Loadout in Warzone
Many of your encounters in Warzone can be won if you have access to a good range. Snipers provide exactly that by facilitating a very long range.
As per our survey, many volunteers were not aware of which weapon they should go for. Moreover, they remain confused about which attachments to rely on. Whether to go extremely long-range or look for a scope to target mid-range targets as well. Hence, we have come up with a brief description of the three best snipers along with their attachments.
SP-R 208
SP-R 208, after the 2020 October update, lost its potency after a reduction in its damage range. Players of Warzone are still ignoring this weapon though they are unaware that it's being enhanced in Warzone 3. In my personal opinion, SP-R 208 is the best sniper available in COD Warzone.
After Warzone 3, SP-R 208 is back to action due to its quick ADS feature enabling us to eliminate long-range targets with ease. However, some players prefer it for close and mid-range as well due to its amazing speed. Hence, it is an all-rounder sniper fit for your best warzone loadout. The attachments to enhance its performance are:
Solozero SP-R 28mm
.338 Lapua Mag 5-R Mags
Tac Laser
Monolithic Suppressor
SP-R 26″
KAR98K
KAR98K is definitely one of the most popular and best guns for Warzone loadout. Nearly all the players prefer using this gun as their primary sniper rifle.
It is popular for its one-shot kill potential if you can pop the bullet directly to the target's head. However, in the recent update, there is a little drop in its damage, but an increase in its range. Hence, it is still a potent gun and fit for your best warzone loadout. No gun is complete by itself hence KAR98K's effectiveness can be enhanced with the following attachments:
Sniper Scope
Tac Laser
Monolithic Suppressor
Stippled Grip Tape
Singuard Custom 27.6″ Barrel
LW3 TUNDRA
This is one of the most powerful sniper rifles for Warzone. LW3 Tundra offers some mesmerizing unique features, unlike other snipers. LW3 Tundra has the fastest bullet velocity with a unique scope going from 2X to 20X. Moreover, unlike other guns, the scope does not produce a lens flare glint.
This weapon works amazingly in mid and long-range optics after the update imparting more stability to it. To further enhance its potency, we have to equip it along with the following attachments:
29.1" Combat Recon
Airborne Elastic Wrap
Royal & Kross 4x
7 Rnd
Monolithic Suppressor
The Best Warzone Loadout To Help You Towards Victory
After the recent update, it was really a chagrin for the players to determine the weapons for loadout. We were getting tons of requests to roll out an article in accordance with the recent update to help to determine the best warzone loadout.
We did immense research for nearly a month and took the help of some pro players, too. After assimilating a bunch of data and practically verifying them, we have come up with this list. We hope that with this recommended weapon for the best Warzone layout your probability to win enhances.
If you have any suggestions, queries, or questions, please do not hesitate to ask me in the comment section. Our team will get back to you with the proper assistance soon!