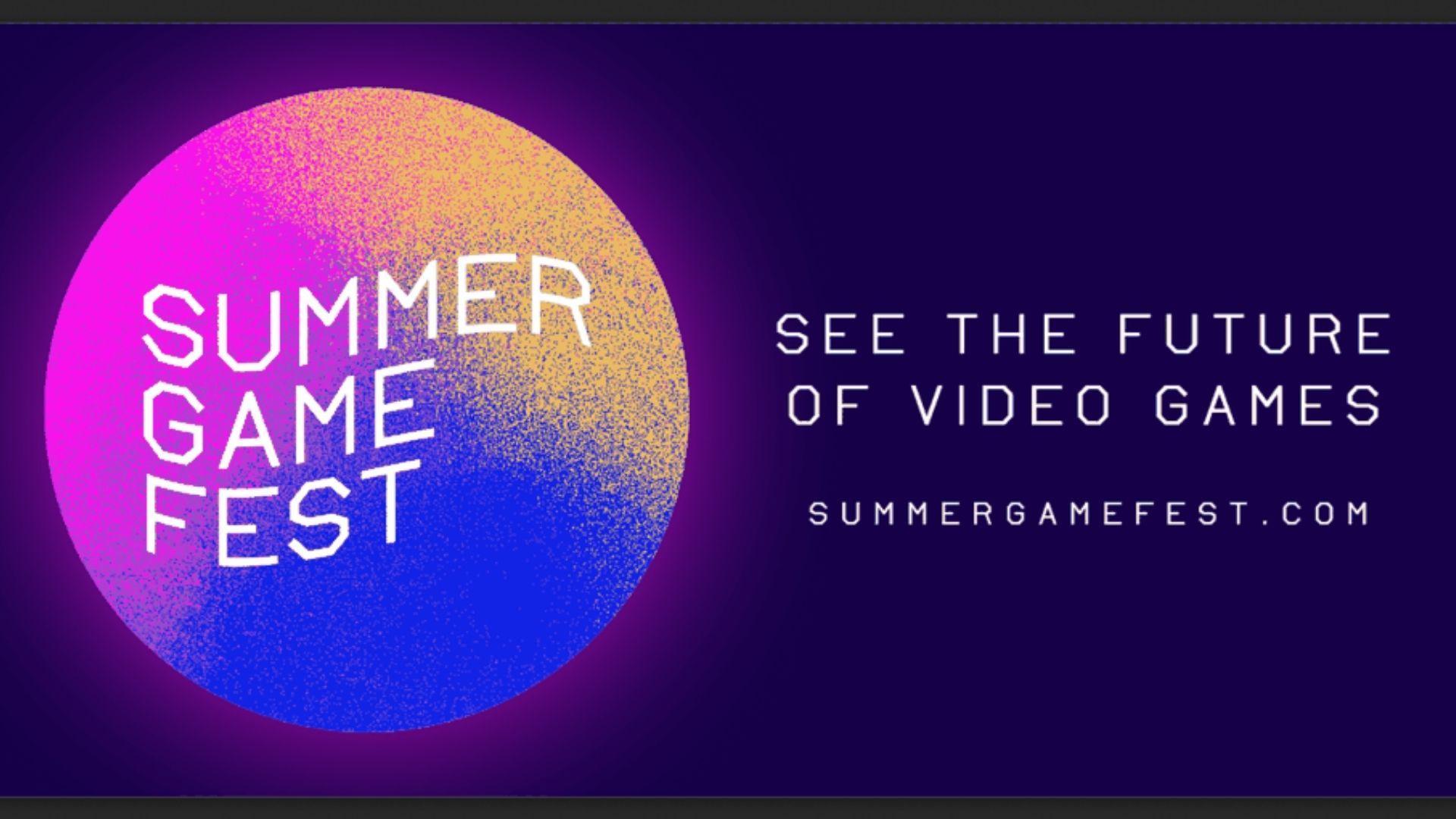 We got to know Elden Ring Release Date! We got a lot of NEW GAMES announced, brand new trailers and World Premieres as well as a new Season 4 trailer for Call of Duty Black Ops Cold War, Twitch Rivals Warzone tournament, and more. Read all about it down below.
Summer Game Fest NEW GAMES [June 10, 2021]
Elden Ring Release Date
We got the first exclusive gameplay of Elden Ring. I will not say much more, just watch for yourself!
Elden Ring Release Date: January 21, 2022.
Wonderlands
Brand New Game from Gearbox Software and 2K Games. It is a spin-off for the Borderlands series set in the Borderlands universe starring:
Andy Samberg
Wanda Sykes
Will Arnett
Ashly Burch
And Her Royal Highness Butt Stallion
It has dragons, skeletons, beautiful cell-shading graphics with amazing fantasy landscapes.
Ashly Burch who is voicing Tiny Tina gave us some more details on the game. It was clearly inspired by Tiny Tina's Assault on the Dragon's Keep DLC for Borderlands 2.
It will be a high fantasy take on a looter-shooter genre. It is a full stand-alone game with spells, character customization, unlike in Borderlands games you will be able to create your own character. Tiny Tina will be playing the role of Bunker Master and will face off against the Dragon Lord.
You can see more details here.
Tiny Tina's Wonderlands is scheduled to release in early 2022.
Call of Duty Black Ops Cold War - Season 4 [Hijacked From BO2 is Returning]
Season 4 Release Date - June 17, 2021
Johanna Faries speaks on the game and the season. Worzone, Mobile, E-sports. We are promised:
New Content
New Weapons
New Maps
Badass New Operators
More Zombie content
New Maps in Call of Duty Black Ops Cold War Season 4:
Collateral new 6v6 and 1v12 map
Amsterdam new 2v2 map
Hijacked 6v6 map returns!
Some more stuff:
Warzone Breaks Orbit
Zombies Uncaged
Dragons? A lot of fire breathing
Twitch Rivals tournament for Call of Duty is taking place on June 22-23.
Captains for the teams:
Swagg
Dandangler
Nadeshot
Timthetatman
Aydan
Metal Slug Tactics
A new game with hints on cooperation. Coming to PC Steam is going to be a grid-based tactical shooter with an isometric view. Characters shown in the trailer are
Death Stranding Director's Cut
And here he is, Hideo Kojima himself. He provided some details on his future game, without actually revealing anything. He spoke about his creative process and how it changed due to COVID and Death Stranding.
We saw Norman Reedus with a ponytail carrying MORE boxes, now without the oranges. Obviously, you could hide in boxes in Metal Gear Solid V now Norman Reedus jumps in one. Why the hell not. I love Hideo Kojima.
Director's Cut for Death Stranding from Kojima Productions, coming exclusively on PS5. The full reveal is just weeks away.
Jurassic World Evolution 2
Pre-Rendered Footage of a new Jurassic World Game. Pterodactyls all over the place. It is going to be a continuation of an awesome theme park simulator, where you are taking care of dinosaurs in a habitat you manage. Also, Jeff Goldblum is funny as hell.
Jurassic World Evolution 2 is coming in 2021
Sable
Theme performed live. Awesome looking game, with artsy graphics, vast kind of empty world which might be a good thing here.
Sable Release Date - September 23rd, 2021
Free Guy [Movie]
Ryan Reynolds interview. He is not in Elden Ring? Is that so? Interesting…
Movie trailer for Free Guy coming on August 13, 2021.
Lost Ark
Amazon Games presents Hack and Slash RPG, a beautiful game coming to NA and Europe from the East. Developed by Smilegate RPG. Beginning of an Odyssey and a huge dragon coming to steam this fall. Nice action-packed trailer, a lot of characters, enemies, and different classes.
For more information check out this page.
Amazon Prime Gaming
Battlefield 4, Batman Telltale, and more free on Amazon Prime. Visit gaming.amazon.com for more news on games.
Among Us
New Stuff announced:
Hide and Seek
Cosmetics for Visitors
New Skins and Colors
Achievements
For some more and latest information on Among Us check out this awesome site.
Salt and Sacrifice
Ska Studios, the developer of the souls like platformer Salt and Sanctuary which has sold more than a million copies, revealed their next installment in the S&S world in today's E3 kickoff. Prepare to serve as a Marked Inquisitor in Salt And Sacrifice, coming to PlayStation 5 and PC Q1 2022.
Criminals in the Alterstone Kingdom choose their fate: execution, or a new life as a Marked Inquisitor, tasked with hunting heretical Mages infesting the Alterstone Kingdom. Customize a character and choose from one of eight classes: Highblade, Paladin, Assassin, Cleric, Dualist, Fighter, Ranger, or Sage.
Track down over 20 types of Mages in abandoned villages, dungeons, tomb temples, and more, then destroy them in solo or cooperative play. Ransack their remains to forge new weapons and armor with Runic Arts and become even stronger for the battles ahead.
The Anacrusis
One of the brand new games is The Anacrusis that is going to be on Xbox Game Pass on launch. Focused on cooperation and coming to Xbox and PC. Looks pretty fun, like a mix of Left 4 Dead, Stranger Things, and We Happy Few.
Blood Hunt
New game from Sharkmob studio set in Vampire the Masquerade Universe. It will be released later this year. You can sign up for closed alpha on PC right now in here.
All of the Other Minor or Major Announcements
Escape from Tarkov Gameplay Trailer
Chivalry 2 New Trailer
Two Point Campus [spin off on Two Point Hospital game]
Stranger Things and Smite collaboration
Rocket League New Trailer [Fast and Furious cars]
Dark Pictures House of Ashes Story Trailer
Solar Ash Gameplay Trailer
Tales of Arise New Gameplay Trailer
Endless Dungeon Official Gameplay Trailer
Monster Hunter Stories 2 Story Trailer
Overwatch 2 Sombra and Baptise
Fall Guys and Nier Automata cross-over
Paladins Gen:Lock cross-over
Back 4 Blood Teaser Trailer
Evil Dead Gameplay Reveal

Genshin Impact - Kazuha Character Trailer
New Games Summary
We saw a lot of new games and updates for already announced projects as well as some details on Call of Duty Black Ops Cold War Season 4. Also, we got to know Elden Ring Release Date which is huge.
---
For all the Call of Duty Black Ops Cold War maps check out our section here.
Call of Duty Black Ops Cold War Season 4 is scheduled to release on June 17, 2021.
Elden Ring Release Date is set to January 21, 2022.