Cyberpunk 2077 offers a wide array of fun side quests to take part in. Apart from the excellent main campaign, there's a lot of Side Jobs to do (and earn rewards!). Each Side Job is engaging and offers some great moments as well. We will look at some of the best side quests in Cyberpunk 2077:
Heroes
SPOILER ALERT!
During the mission, 'The Heist', Jackie meets his fate. V has two choices: send the body to his family or send it to the ripper doc, Viktor. Unfortunately, his body never reaches the ripper doc as Arasaka took Jackie's body away. If you choose to send the body to his family, you can attend his funeral where you can meet Mama Welles. There, she will offer you Jackie's motorbike and after one in-game day, head back to the offering table and you will find La Chingona Dorada, an extremely powerful weapon, that can burn the enemies and has better recoil and reload time.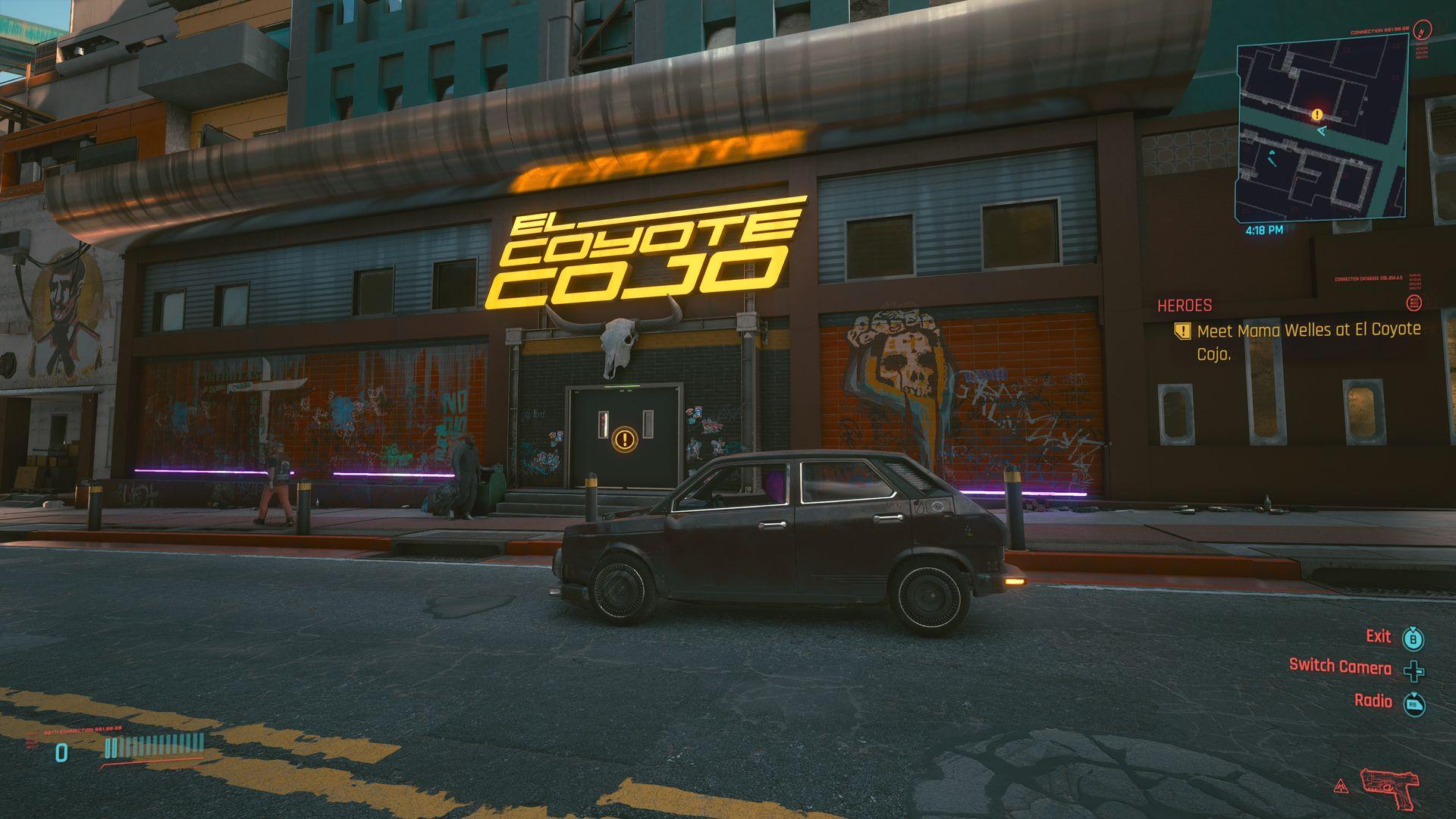 Machine Gun
In this side job, you find Skippy, an eccentric and one of the most unique pistols in the game, having a unique feature of hitting the target's head (Stone Cold Killer Mode) or limbs (Puppy-Loving Pacifist Mode). At over 50 kills with Skippy and waiting for three in-game days activates this side job, where he asks you to hand him over to Regina, Skippy's owner. The banter between V and Skippy is extremely hilarious and adds more fun when it's around V. You can find Skippy beside a corpse besides an alleyway in Vista Del Rey.
It's not mandatory to return Skippy. You can keep it with you as Skippy will help you a lot in the Stone-Cold Killer Mode.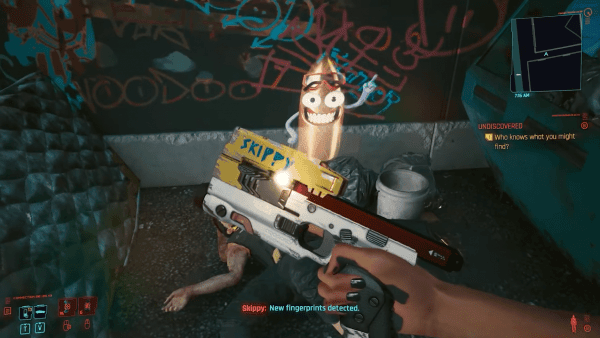 Space Oddity
The next side job in the list is Space Oddity. Head over to the nearby Gas Station in Santo Domingo. Start conversing with the Bums. If your life path is Street Kid, then you can get hold of the briefcase with ease, else you would have to indulge in some action to get control over the briefcase. Check for the corpse and find the shard. After you have found the shard, access the drop-off location, take down a bunch of enemies (Level 20 and above players can easily tackle the enemies.), and get the 'Space Oddity' painting. Then, talk to Johnny and the job is over! You can sell the painting for 4000 eddies!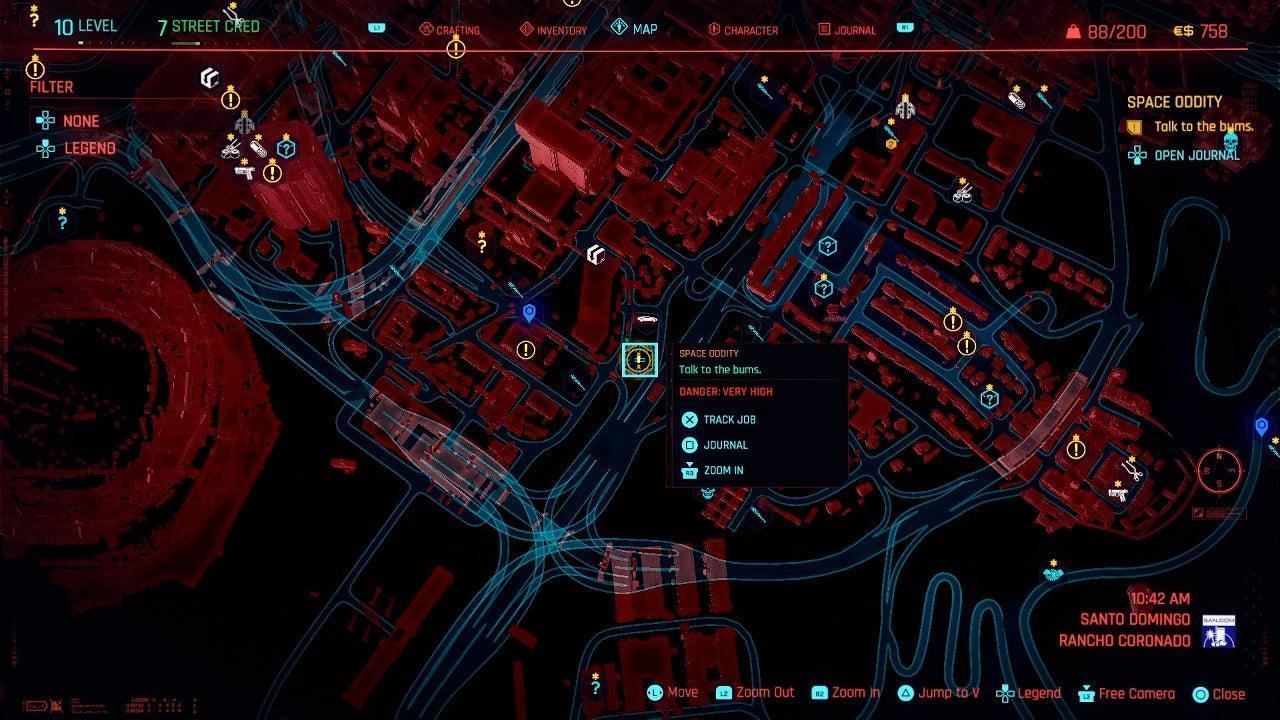 The Gift
In this side quest, you will need to access the ping quick hack from the Netrunner, Yoko.
This side job is given to you by T-Bug. When you reach the Kabuki Market building in Watson, you'll find a pair of stairs that will take you to Yoko, and then she will inform you that T-Bug has something for you, i.e., a free ping quick hack, that you can purchase from the store for free. The good thing about this quest is that there are no enemies involved and you have to simply use this perk and hack a camera by uploading the correct sequence in it.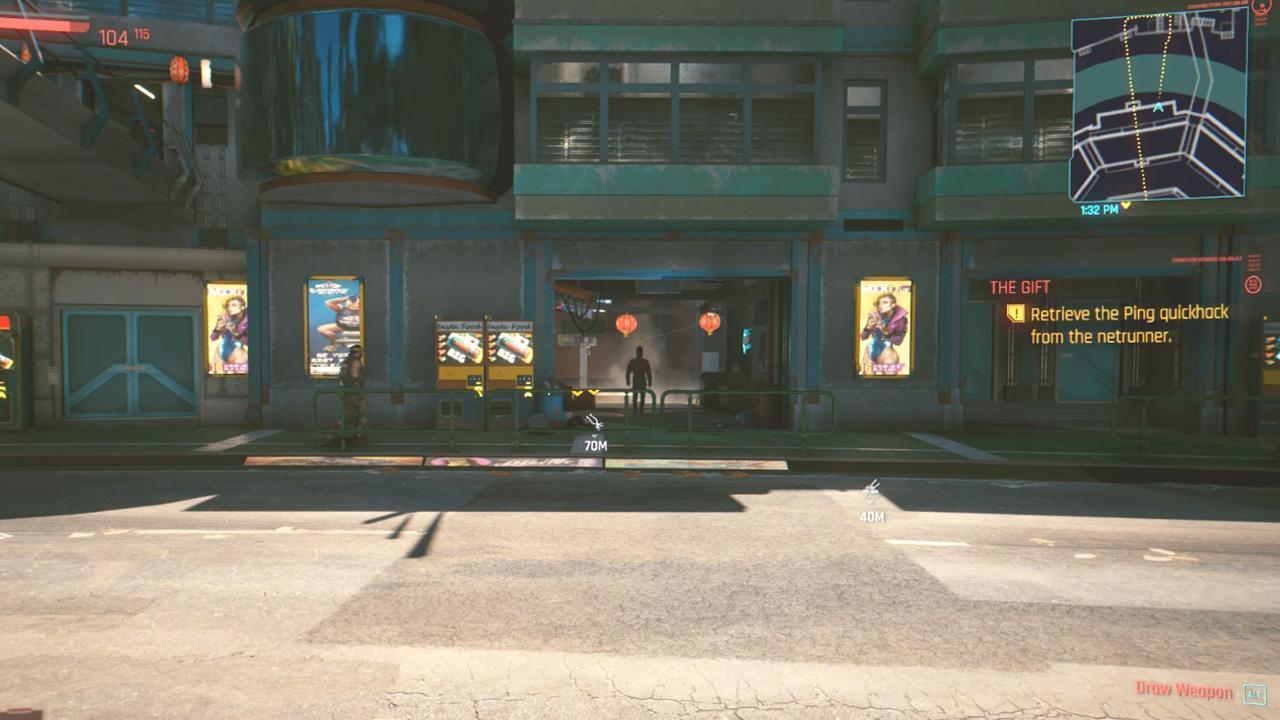 Big In Japan
Talk to Dennis in the Afterlife Bar in Watson (Complete the main mission "The Head" to activate "Big In Japan")
Dennis will ask you to find a marked fridge, somewhere in Kabuki. He will ask you to bring the body to Northside and will warn you against the Tyger Claws who will try to kill the person you are taking and eventually, you. Once you deliver the body, the iconic weapon/ Scalpel that comes with this job will be leaning against the barrel. Do not forget to get the Scalpel as this Katana deals with electrical damage.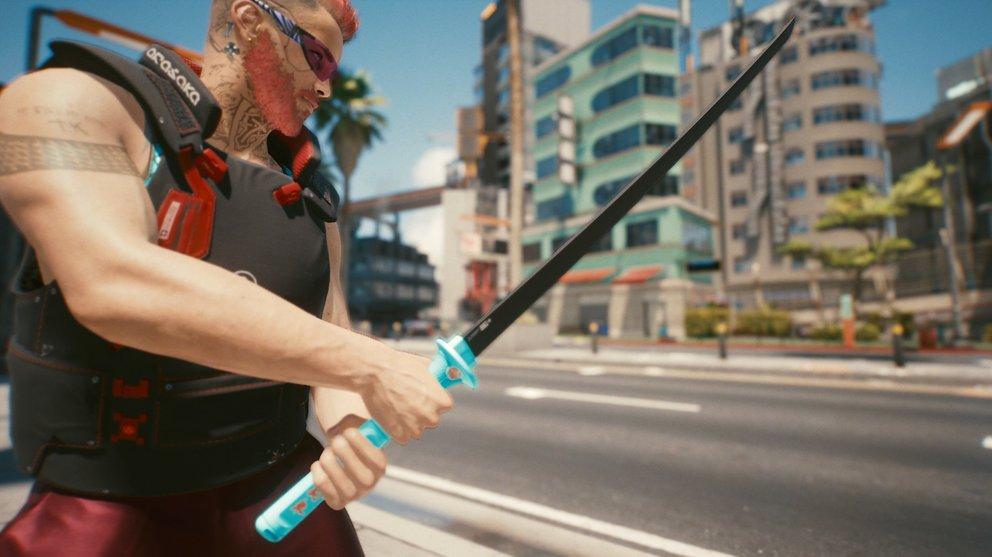 What are your favorite side jobs from Cyberpunk 2077? Do let us know in the comments below!