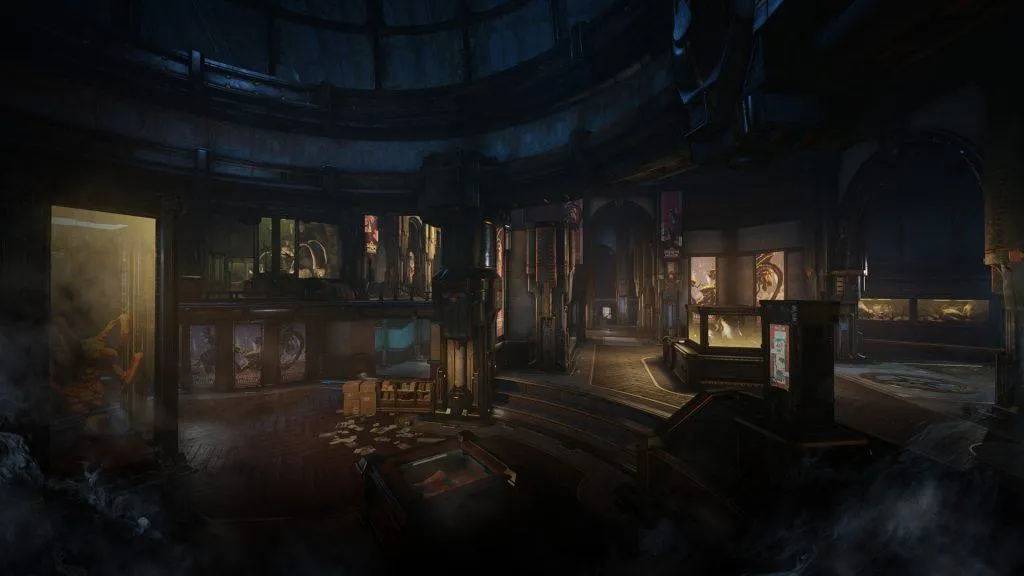 Map Description:
Fight among the "Denizens of the Hollow" in a two-lane map set in a New COG Museum. The top corridor of the map hosts a laser security system to guard the most valuable exhibits.
These dynamic lasers trigger when anyone enters the corridor, activating after a short charge and killing anything they touch as they sweep the corridor. With patterns that change after every sweep, you'll need to keep a close eye on their formation to make sure you dodge them – or pay the price.
Battle through the winding halls of the museum takes place across two levels, with tight intense combat throughout the spaces.
Videos