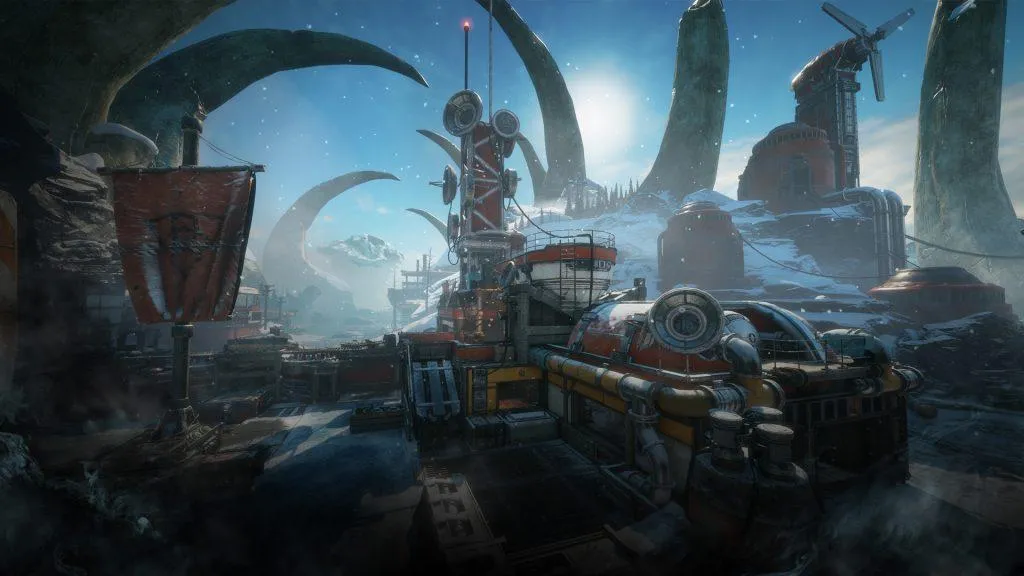 Map Description:
Built in the remains of the Riftworm, this Outsider Trading post is built on the shores of a frozen lake. The ice on the lake can be destroyed, exposing the freezing waters that will slow, damage and kill anyone who tries to brave the freezing temperatures for more than a second.
Savvy players will use the ice to their advantage to secure kills and deny enemy flanking routes. The two towers either side of the lake offer strong positions, with a highly exposed pipeline route between them* if you dare to take it.
On the far side, the rocky outcrops and main Trading Post building entices close range combat underneath the overhang of an icy cliff-face.
* This route is blocked and cannot be used in Escalation
Gameplay Video: