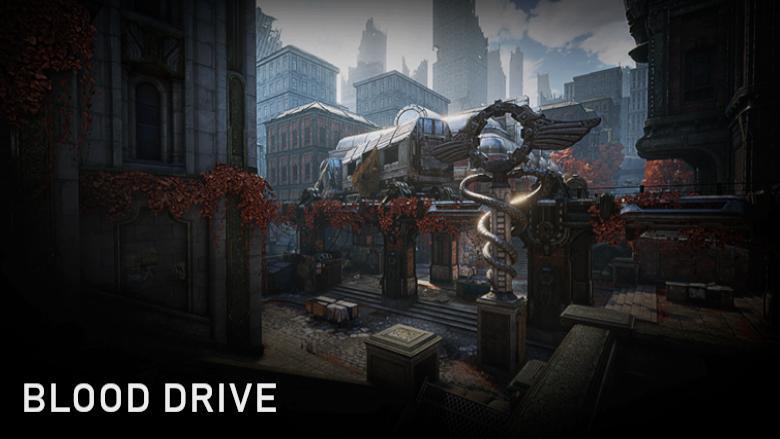 Release

Season 4

Map Type

Arena-Style (Versus & Horde)

Appearances

Gears 5, 4, 3, Judgment, 2
Map Description:
The divisive but phenomenally popular Blood Drive caters to all types of players. Want to snipe – head up the stairs. Looking for some grizzly Gnasher action – head down the hallway.