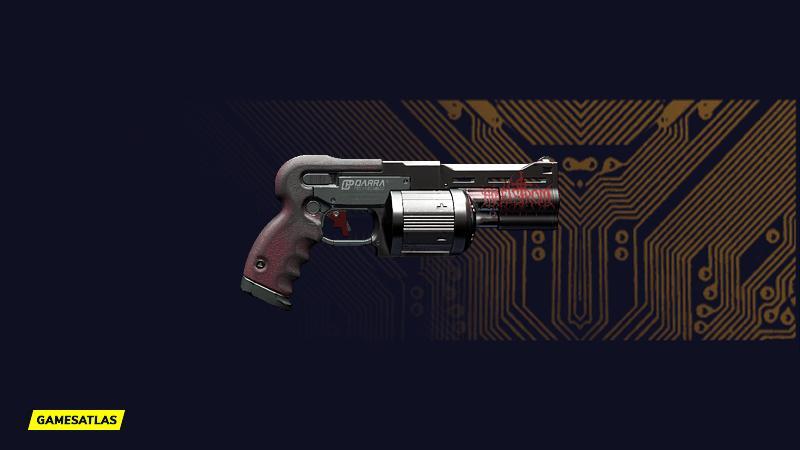 Manufacturer

Darra-Polytechnic

Weapon Type

Power Weapon

Weapon Class

Revolver

Base Weapon

DR5 Nova
Known for turning enemies into unrecognizable piles of flesh. Warning: Requires extensive clean-up afterwards.
The Doom Doom is an Iconic Revolver featured in Cyberpunk 2077.
Doom Doom

Perk Info:

The

Doom Doom

fires four rounds per shot. Increases damage, rate of fire, and the chance to dismember at the cost of increased recoil and bullet spread. Highly dangerous, highly messy.
Doom Doom

Location Guide:

You can obtain the Doom Doom Iconic Weapon during the mission Second Conflict. It can be taken from Dum Dum's body, but to do so, he must have survived the mission The Pickup.