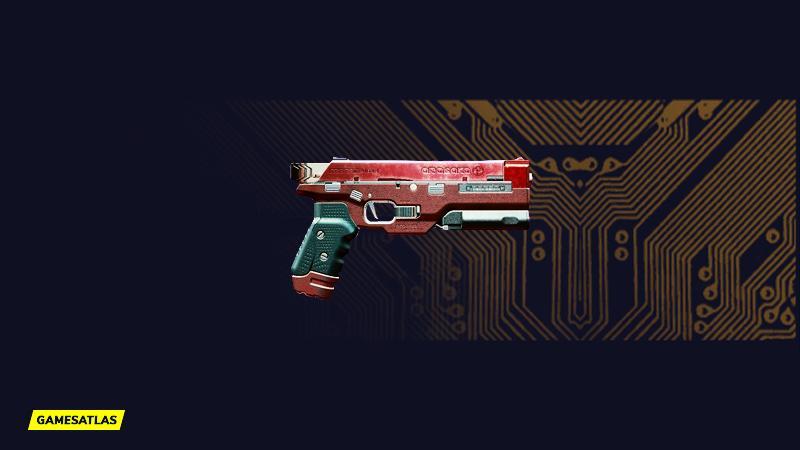 Weapon Type

Tech Weapon

Weapon Class

Pistol

Rarity

Epic

Base Weapon

JKE-X2 Kenshin
A modified version of the Kenshin. Popular among Arasaka agents.
The Apparition is an Iconic Pistol featured in Cyberpunk 2077.
Apparition

Perk Info:

Monitors its user's vitals. When the Health level is critical, fire rate, reload speed, and damage are increased. Charged shots deal twice as much damage.
Apparition

Location Guide:

You can obtain the Apparition Iconic Weapon during the mission War Pigs, it is dropped by Frank. This mission is exclusive to the Corpo background.