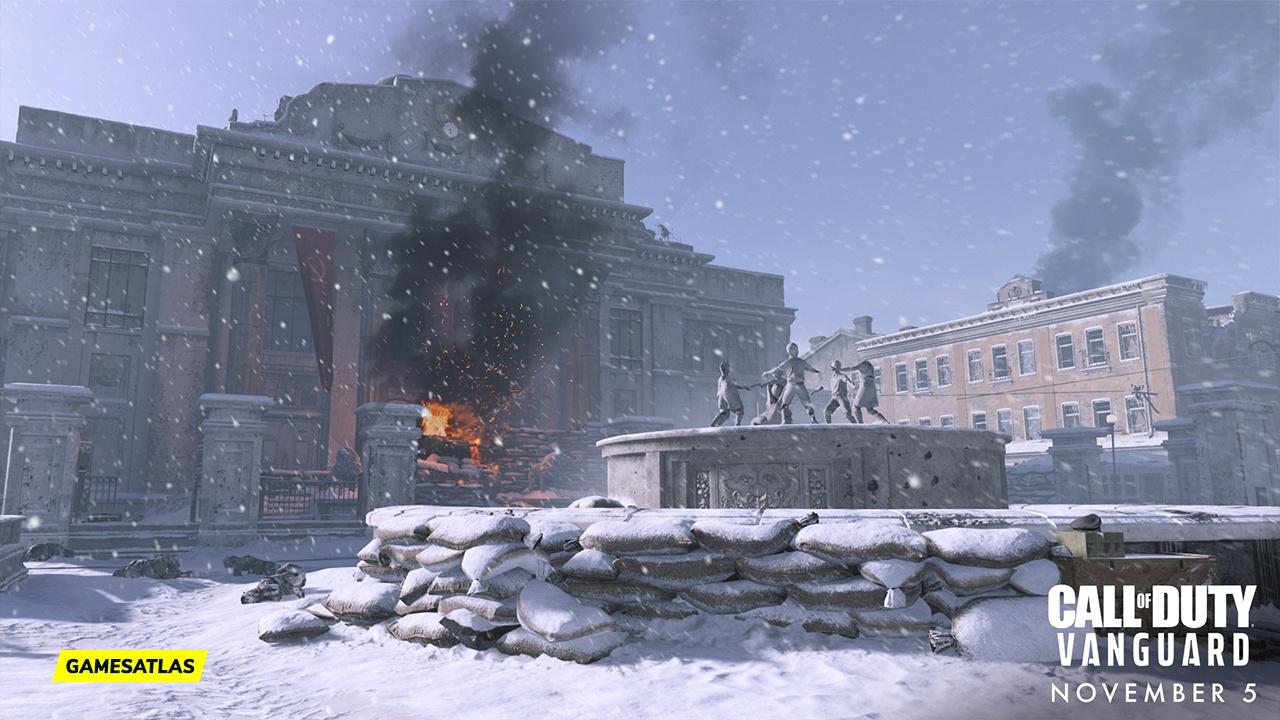 Red Star is a multiplayer map featured in Call of Duty: Vanguard. It is a map designed for the classic 6 vs 6 core multiplayer battles.
The map was included in Call of Duty: Vanguard at launch.
Known as one of the war's most pivotal battles on the Eastern Front earmarked by constant close-quarters combat, the Battle of Stalingrad saw Soviet soldiers defending their city from invading Axis forces.
Specifically, Red Star comprises of an urban plaza, once visited in the summertime by one sharpshooter Polina Petrova earlier in the war, now blanketed in snow and under the effects of a fierce wintery wind.
Several bombed city buildings are accessible, including a theater, which all sit around a central fountain area.
Squads will either want to use these structures to fight their own CQB (close-quarters battle) engagements or take up overlook positions that have direct views onto the fountain and the open routes around the map.
Map Info
Release

Game Launch

Location

Stalingrad, U.S.S.R.

Players

6v6

Map Type

Medium
Users Rating
Red Star Mini Map Layout: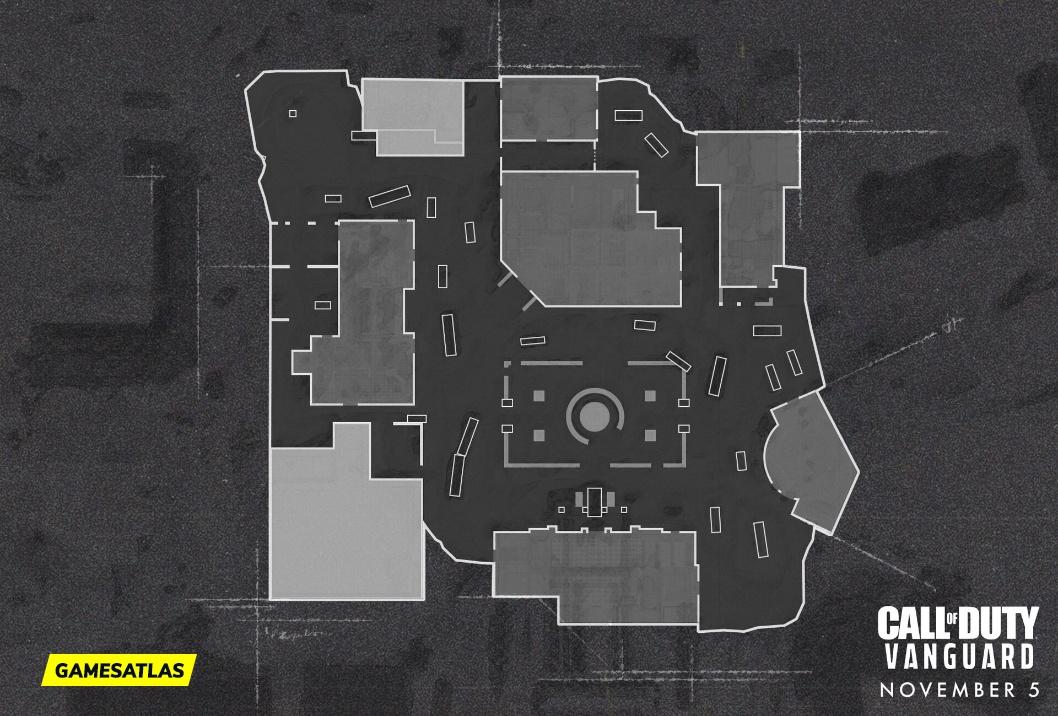 Red Star Hardpoint Rotations:
All the Hardpoint locations and rotations in the COD Vanguard Map Red Star:
Courtyard
Warehouse
Apartments
Theater
Office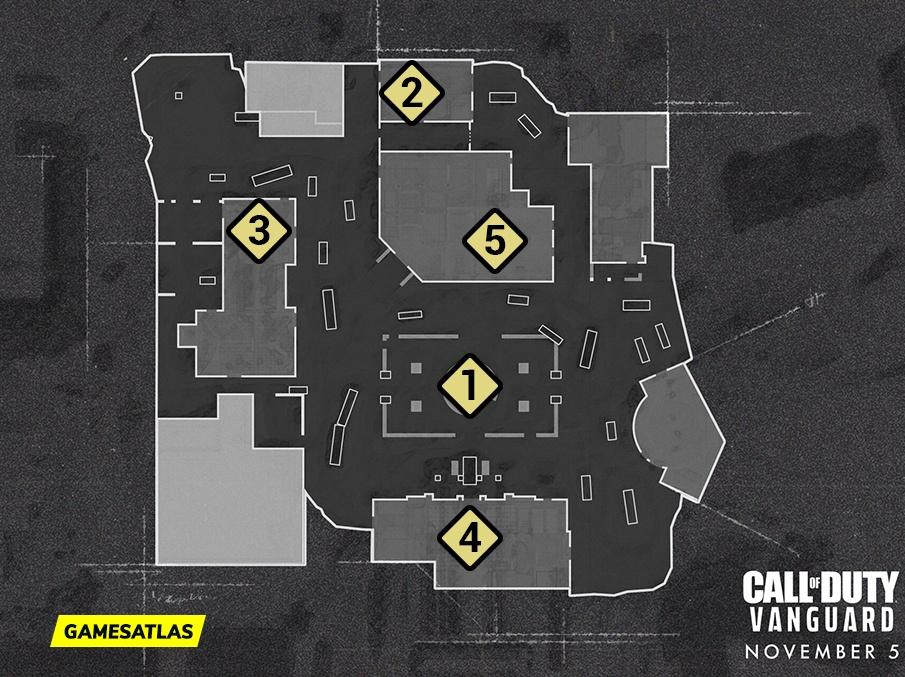 Red Star Screenshots: