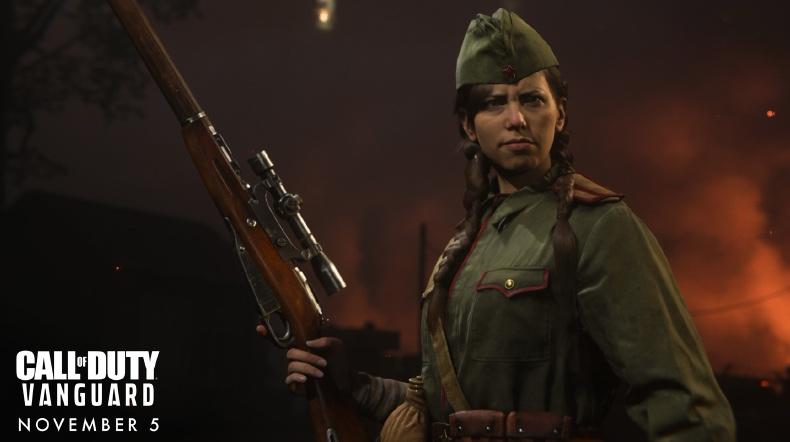 Polina Petrova is a playable Operator character available in the multiplayer modes of Call of Duty: Vanguard. Polina Petrova is of the game's four main characters, a member of the Red Army unit, and will be available in COD Vanguard and COD Warzone at the launch of the game.
A Lieutenant in the Red Army's 138th Rifle Division, Petrova is inspired by several female sharpshooters who aided Allied Forces on the Eastern Front.
She was originally assigned to be a nurse, treating soldiers injured in battle. When hell arrived in Stalingrad, she stepped up and became one of the deadliest snipers the war had ever seen. Her deadly weapon is a three-line Sniper Rifle she calls Requiem.
Operator Info
Release

Game Launch

Nationality

Soviet

Unit

Red Army

Actor / Actress

Laura Bailey
Polina Petrova Skins in COD Vanguard and Warzone:
The skins for this Operator will appear here once they are revealed.