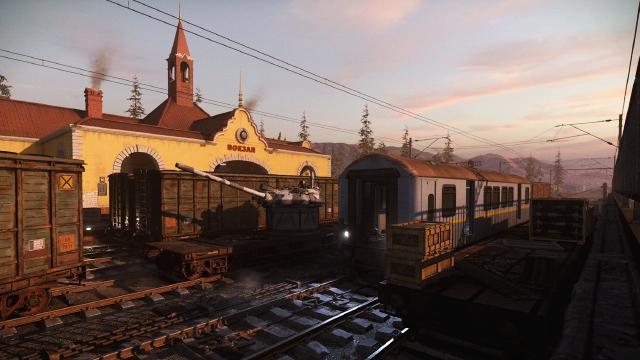 Release

Season 6

Map Type

Small (2v2)
Station Map Description:
Station is a multiplayer map featured in Call of Duty: Modern Warfare. It was added on September 29, 2020, with the Season Six update. It is a small-sized map designed for the 2 vs 2 Gunfight mode.
A picturesque rural Kastovia train station serves as the backdrop to the latest Gunfight arena. Operators will want to use the station's exterior and abandoned military cargo trains as part of a winning strategy. Like other maps of its size, Station has some quirks beyond its simplistic design, beckoning true Gunfight masters to uncover jump spots and tactical angles that may help them crush the opposition.
Every top of the boxcars and passenger car can be climbed on top of, which give superior verticality at the cost of being essentially exposed on all sides. Other objects, such as crates, containers, and even tank parts, can also be used to gain a height advantage or just be used as cover.
Station Map Layout: