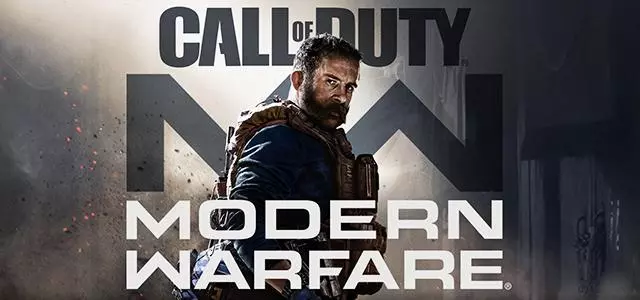 Platforms

PC Windows

PlayStation 4

Xbox One

Release Date

October 25, 2019
Publisher

Activision

Developer

Infinity Ward

Genre

Action

Shooter

Series

Call of Duty
Prepare to go dark, Modern Warfare is back!
The stakes have never been higher as players take on the role of lethal Tier One operators in a heart-racing saga that will affect the global balance of power. Call of Duty: Modern Warfare engulfs fans in an incredibly raw, gritty, provocative narrative that brings unrivaled intensity and shines a light on the changing nature of modern war. Developed by the studio that started it all, Infinity Ward delivers an epic reimagining of the iconic Modern Warfare series from the ground up.
Beyond the campaign, players will be thrust into the ultimate online playground with a classic multiplayer experience and an all-new cooperative play mode, featuring a collection of strategic co-op missions accessible to all skill levels, that only Call of Duty can deliver.
Modern Warfare offers a unified narrative experience and progression across campaign, multiplayer and co-op.
Call of Duty: Modern Warfare features a fully-optimized PC version, which will be available on Battle.net, Blizzard Entertainment's online gaming platform.
Single Player
Call of Duty: Modern Warfare pushes boundaries and breaks rules the way only Modern Warfare can with an edgy, culturally relevant and thought-provoking single-player campaign.
Players will engage in breathtaking covert operations alongside a diverse cast of international special forces and freedom fighters throughout iconic European cities and volatile expanses of the Middle East.
Fans will experience personalities from the Modern Warfare series, including the iconic Captain Price, while experiencing visceral frontline encounters with lethal tier one operators who work within the gray area of their rules of engagement.
Single player gameplay is reflexive and strategic, supporting the narrative through a variety of different playstyles including close-quarter, stealth missions and long-range combat that puts tactical decision making to the ultimate test.
Tech
Call of Duty: Modern Warfare features a new engine delivering an immersive and photo-realistic experience. The new technology utilizes the latest advancements in visual engineering, including a physically-based material system allowing for state of the art photogrammetry, a new hybrid tile-based streaming system, new PBR decal rendering system, world volumetric lighting, 4K HDR, DirectX Raytracing (PC) and more as well as a new GPU geometry pipeline.
Spectral rendering delivers thermal heat radiation and infrared identification for both thermal and night-vision in-game imaging. The technical investment provides a cutting edge animation and blend shape system, while the new suite of audio tools supports full Dolby ATMOS, on supported platforms, along with the latest in audio simulation effects.