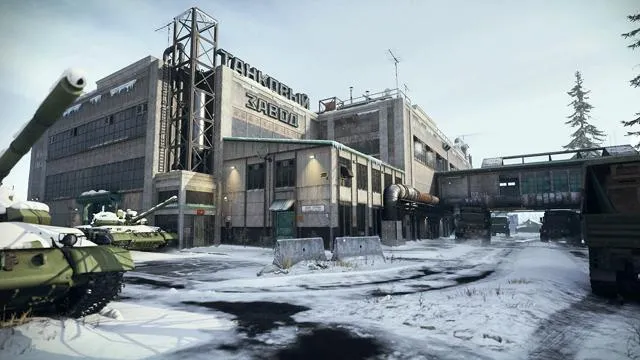 Release

Season 6

Map Type

Medium
Mialstor Tank Factory Map Description:
Mialstor Tank Factory is a multiplayer map featured in Call of Duty: Modern Warfare. It was added on September 29, 2020, with the Season Six update. It is an original medium-sized map designed for the 6v6 and 10v10 Modes.
The larger of the two core Multiplayer maps, Mialstor Tank Factory is built for both 6v6 and 10v10 play, changing its playable dimensions depending on the size of the lobby.
For either skirmish size, expect a mix of indoor and outdoor combat zones with two large buildings – the eponymous tank factory and a warehouse – being the map's central point of conflict due to sheer surface area and accessible rooftops. Other areas to explore include an abandoned workshop, skybridge, scrapyard, shipping area, and residential zone, with some parts of the map sectioned off if it is being used for 6v6 combat.
This map, in either form, caters to all playstyles, but the building's rooftops and surrounding snowy streets give preference to long-range weaponry. Those who want to use a CQB weapon may want to stick indoors, or use cover such as snowbanks, crates, and vehicles on the outside to avoid getting caught outside their gun's effective range.
Mialstor Tank Factory Map Layout (6v6 & 10v10):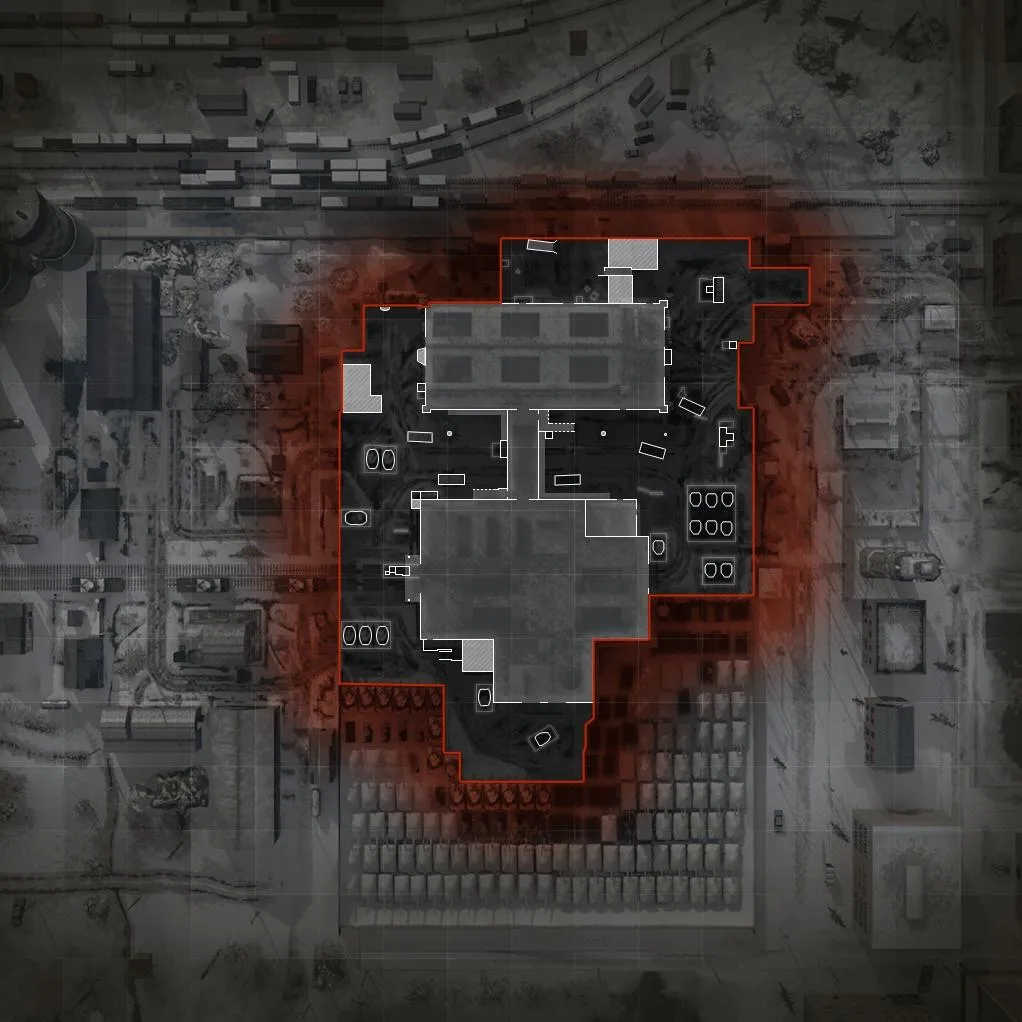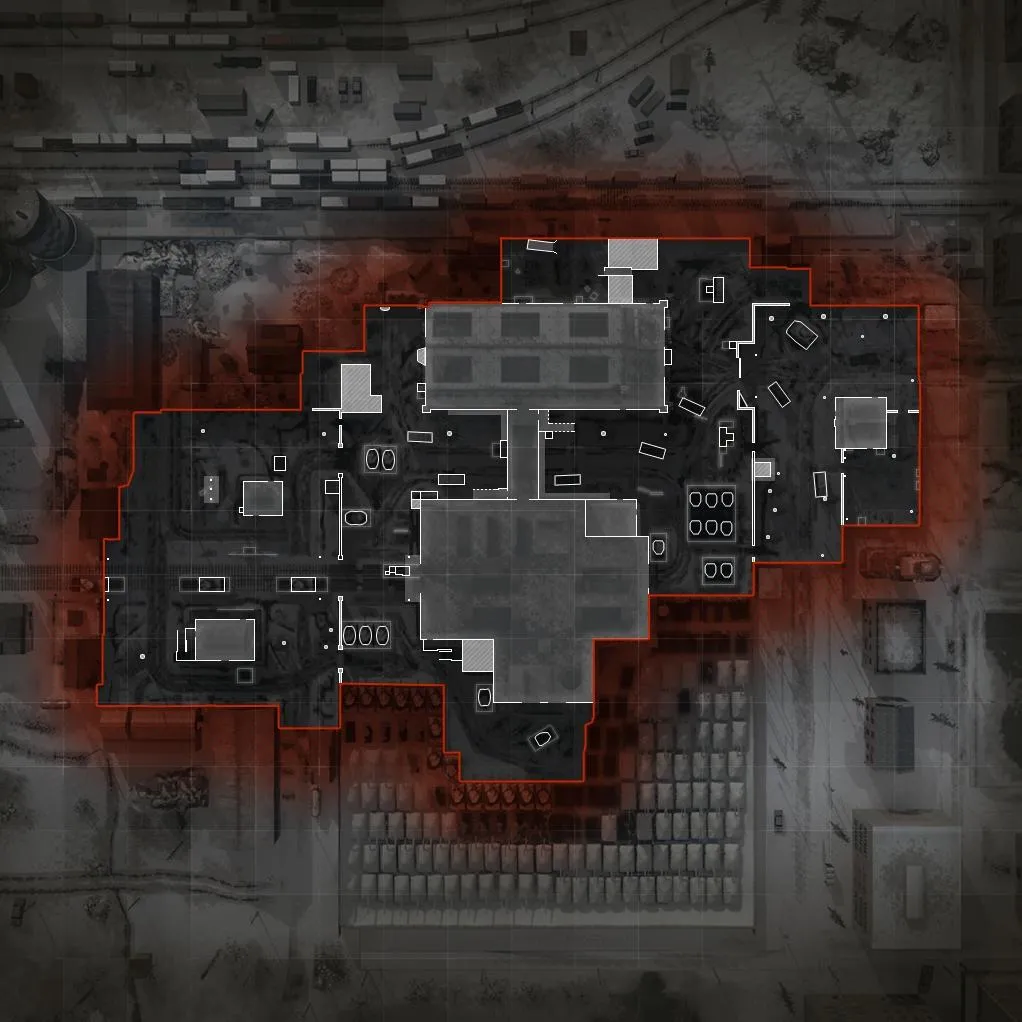 Mialstor Tank Factory Map Hardpoint Rotations:
All the Hardpoint locations and rotations featured in the Modern Warfare Map Mialstor Tank Factory:
Bridge
Train Tracks
Containers
Tank factory
Tank graveyard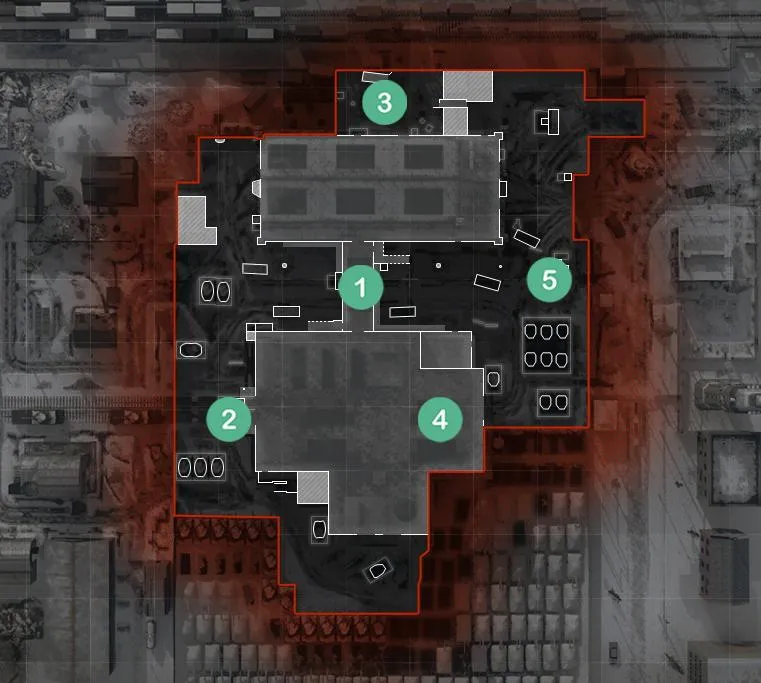 Mialstor Tank Factory Domination Flags: