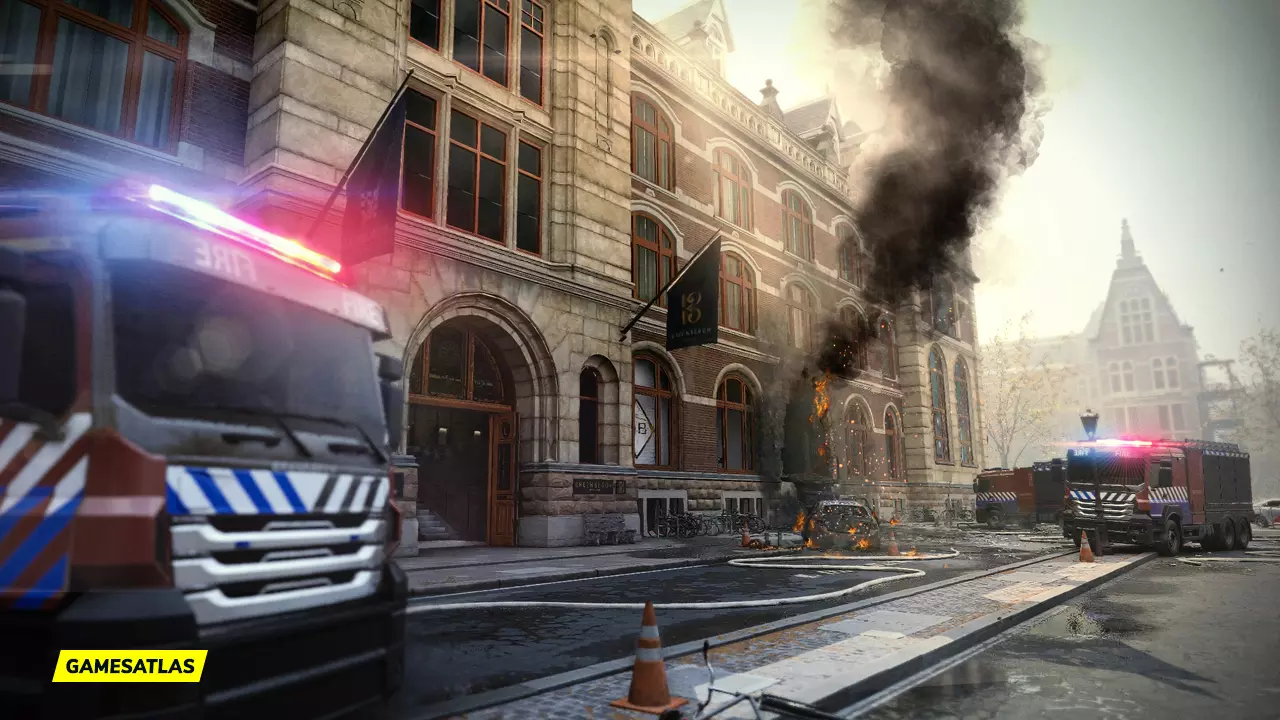 Breenbergh Hotel is a multiplayer map featured in Call of Duty: Modern Warfare 2 (2022). It is a map designed for the classic 6 vs 6 core multiplayer battles.
The map is included in Call of Duty: Modern Warfare 2 at launch on October 28, 2022.
A 6v6 map set in a five-star hotel in an evacuated Downtown Amsterdam.
Breenbergh Hotel Map Info
Release

Game Launch

Location

Amsterdam, Netherlands

Players

6v6

Map Type

Medium
Users Rating
Breenbergh Hotel Mini Map Layout:
The tactical mini-map of the MW 2 multiplayer map Breenbergh Hotel: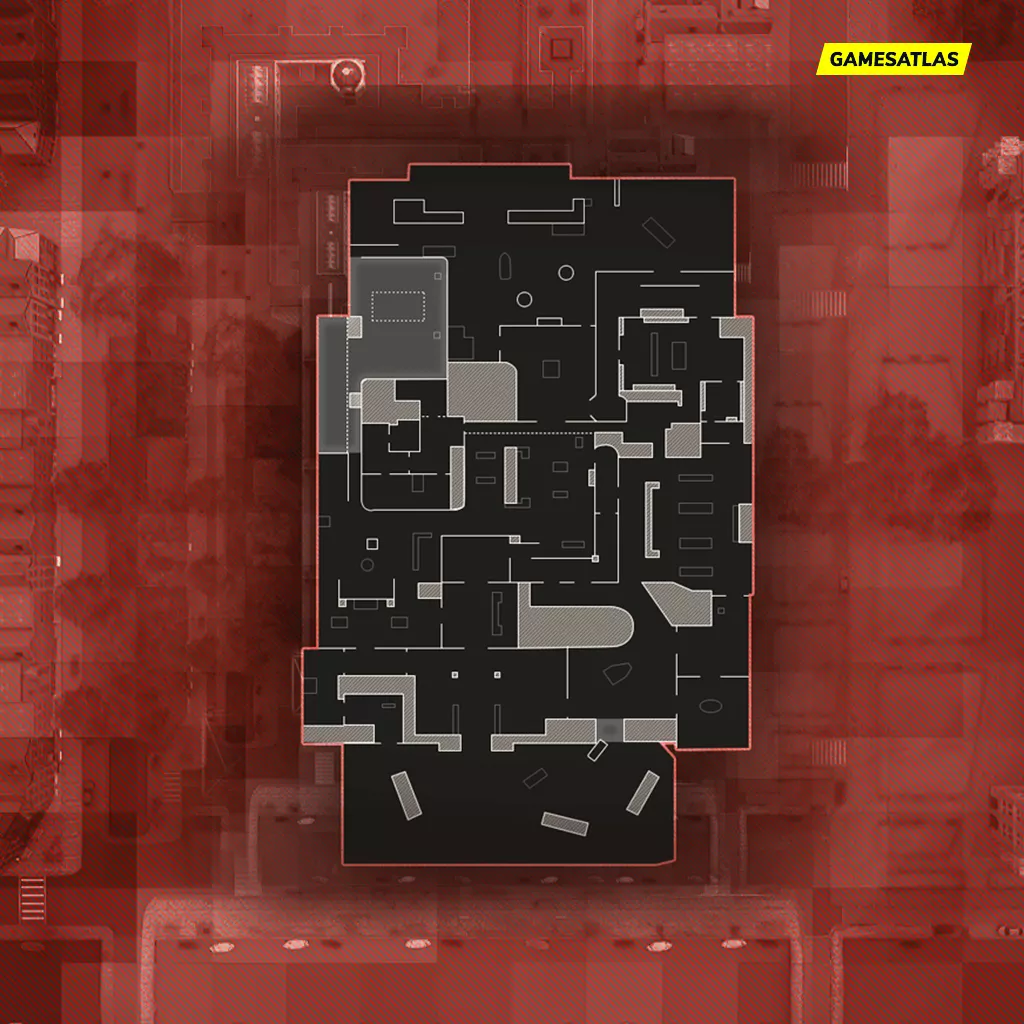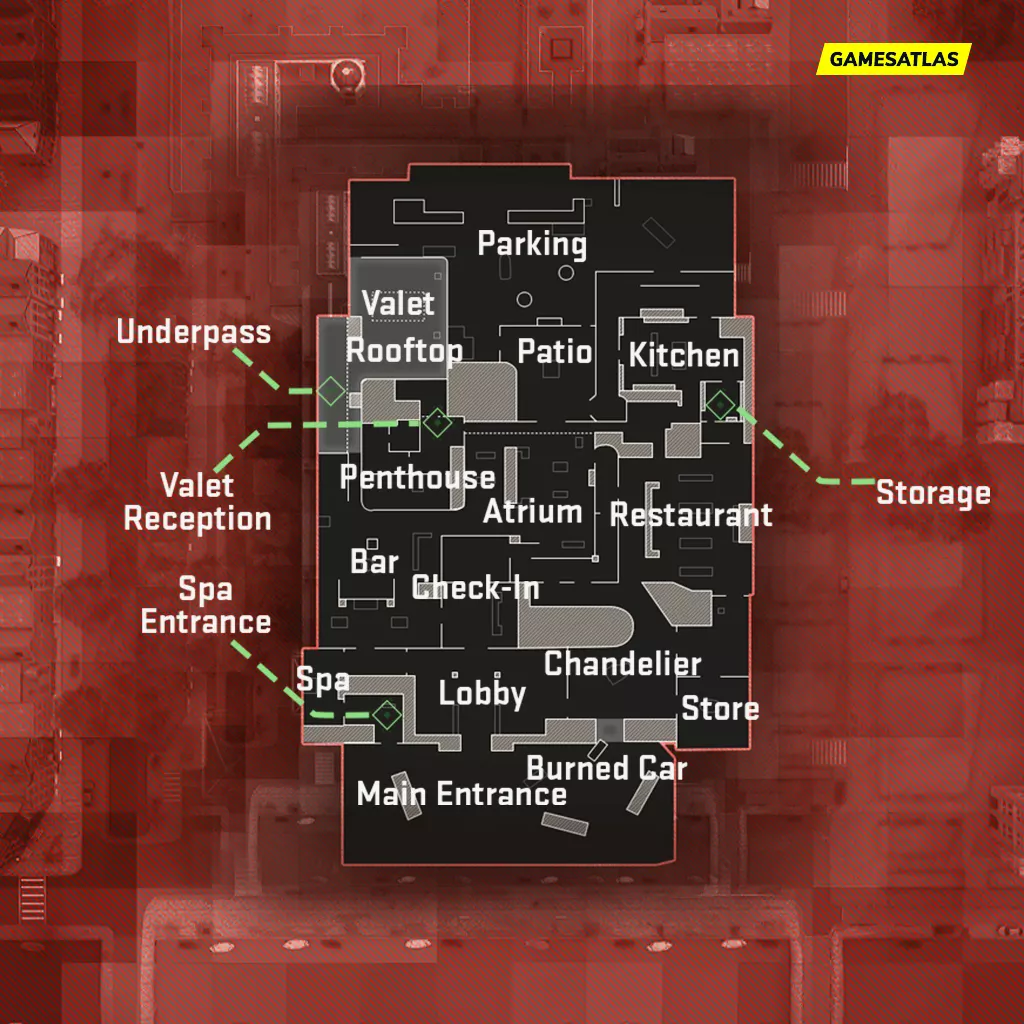 Breenbergh Hotel Hardpoint Rotations:
All the Hardpoint locations and rotations in the COD Modern Warfare 2 Map Breenbergh Hotel:
Atrium
Lobby
Kitchen
Bar
Restaurant
Rooftop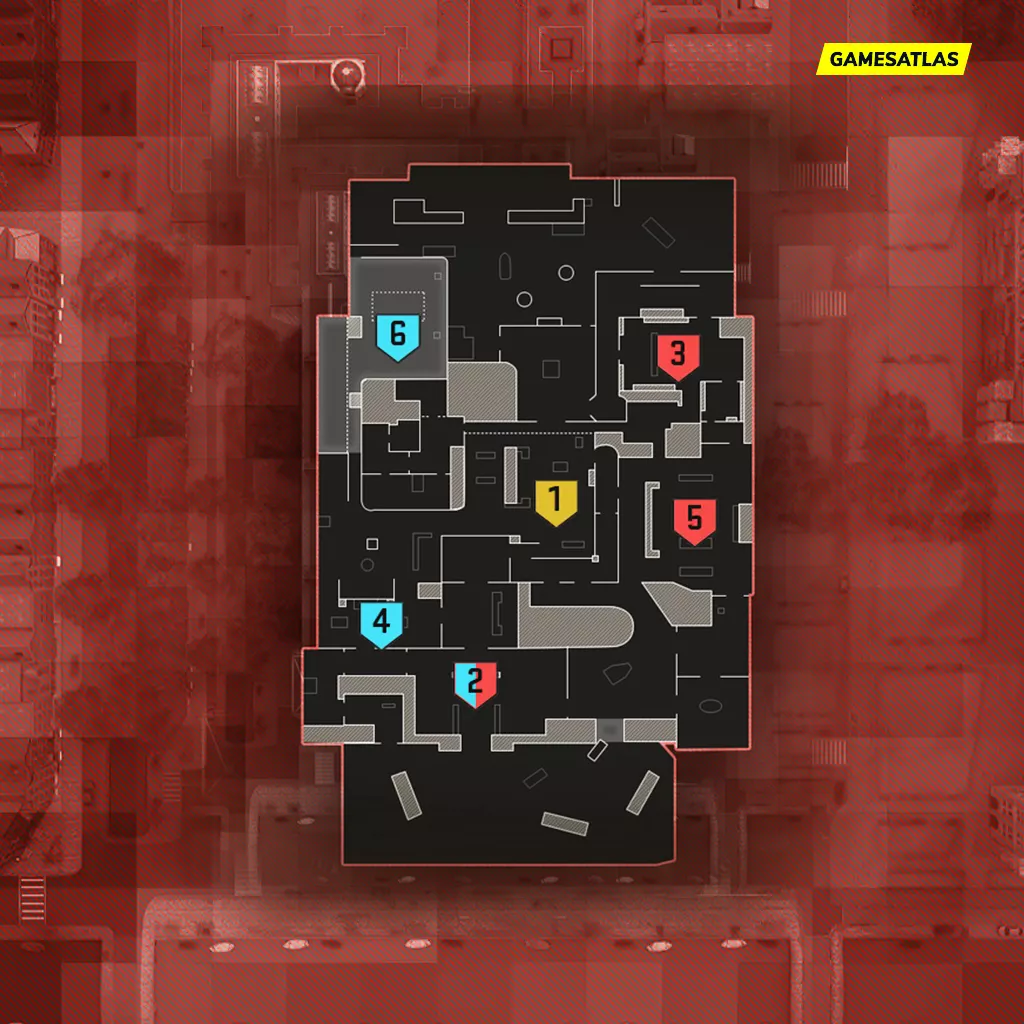 Breenbergh Hotel Search and Destroy: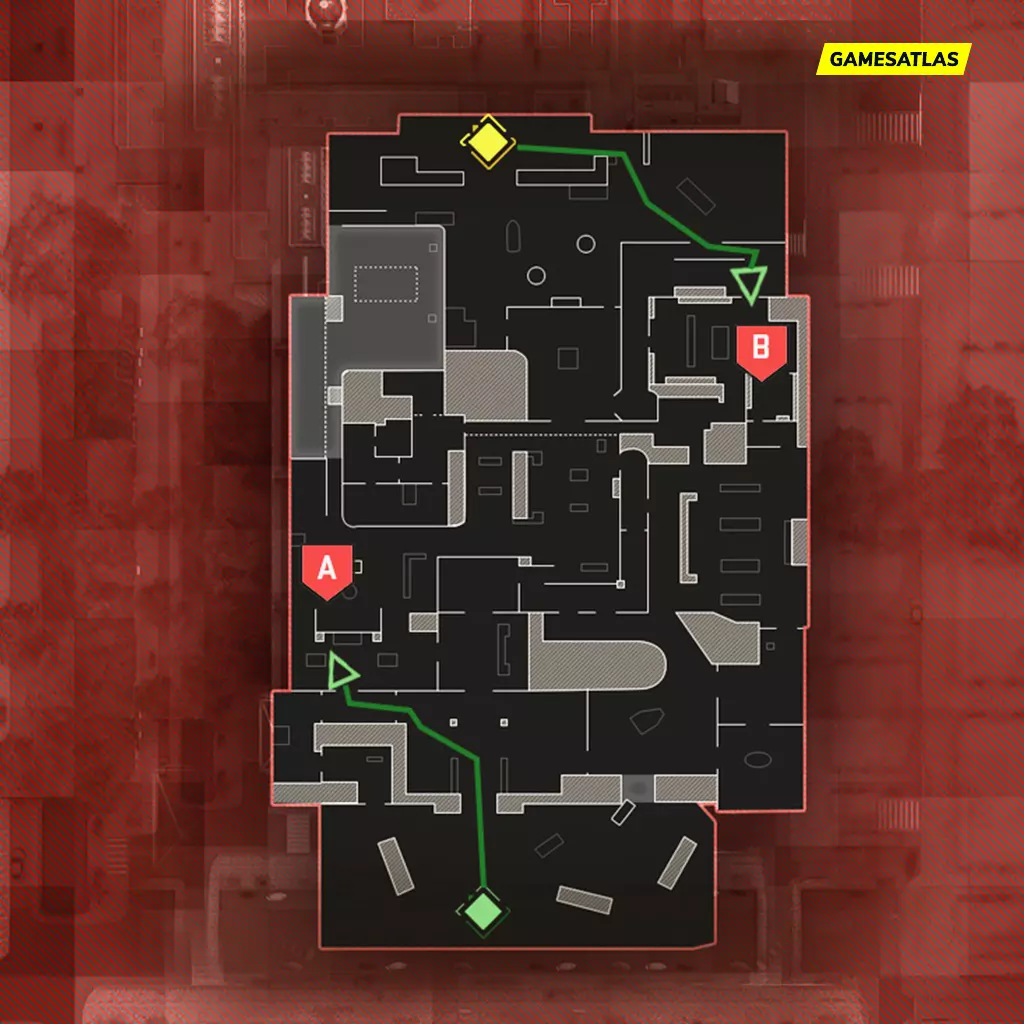 The A Bomb Site on Breenbergh Hotel might be one of the most dangerous in MW2. Closer to the attacking team, this site is at the foot of the Penthouse, staring down the hallway into the Atrium, and positioned right at the far west end of the Bar. Bomb placement is critical here: attackers will need to commit to a sightline over the Bar to where the bomb is, lest someone come from an off angle for the defuse.
Defenders can be quick to control the area by taking up the Penthouse and covering the Atrium, lobby equipment quickly to throw off threats.
As for B Bomb Site, it's right in the Kitchen near the Defender's spawn point. It sits only a few meters from the back-Patio door, and in between the Storage and the Restaurant's restroom area entrances. Because the Kitchen is relatively cramped, CQB weaponry and blind equipment throws can ruin any chance of attacks. The Atrium walkway from the Penthouse can lead to a great rotation route over from A for attackers, if they want to contest defenders at B.
Otherwise, a three-laned approach, using the raised Atrium hallway and both of the Restaurant's sides, could be used to funnel in attacks to the Kitchen.
Breenbergh Hotel Screenshots: