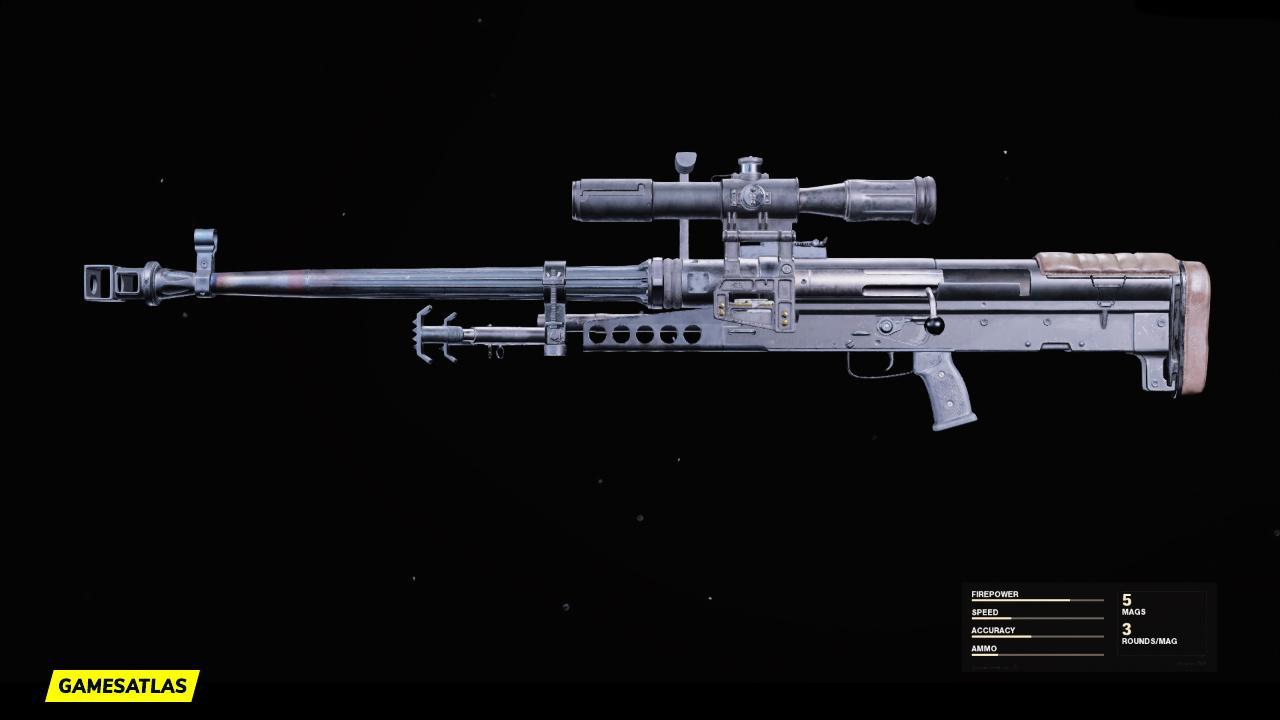 Game

Black Ops Cold War

Weapon Class

Sniper Rifles

Phonetic Alphabet

Delta

Release

Season 2 (BOCW)

Weapon Type

Primary Weapon

How To Unlock

Using Sniper Rifles, earn 2 Longshot medals in 10 different matches
ZRG 20mm Weapon Description
The ZRG 20mm was added to Black Ops Cold War and Warzone on April 07, 2021, during the Black Ops Season 2.
The ZRG 20mm is built for sharpshooters who need the power to eliminate targets at extremely long ranges, this bolt-action sniper rifle boasts a faster bullet velocity than any other weapon in its class, as well as the ability to eliminate Operators with a single shot to the head, chest, or shoulders in exchange for a slower fire rate. Its reload speeds are among the fastest in the category, allowing snipers to quickly change out magazines when faced with multiple hostile forces.
You can obtain the ZRG 20mm to use in Black Ops Cold War and Warzone during Season Two in one of two ways: Complete the Challenge to obtain the free base weapon or purchase a bundle with a Blueprint version when it appears in the Store.
ZRG 20mm Blueprints List
ZRG 20mm Statistics
Damage

110.00

Effective Damage Range

127.00

m

Fire Rate

27.00

RPM

Bullet Velocity

925.00

m/s

Vehicle Damage

220.00

Melee Quickness

1,000.00

ms

Movement Speed

10.26

mph

Sprinting Move Speed

10.26

mph

Shooting Move Speed

5.13

mph

Sprint to Fire Time

450.00

ms

Aim Walking Movement Speed

2.75

mph

Aim Down Sight Time

650.00

ms

Vertical Recoil Control

550.00

j

Horizontal Recoil Control

350.00

j

Centering Speed

20.00

ft-lb

Idle Sway Control

4.00

Fc

Flinch Resistance

10.00

N

Hip Fire Accuracy

18.00

mils

Magazine Ammo Capacity

3.00

Reload Quickness

2.80

s

Max Starting Ammo

15.00

Ammo Capacity

18.00

Reveal Distance

0.00

m

Muzzle Flash Concealment

1.00

s