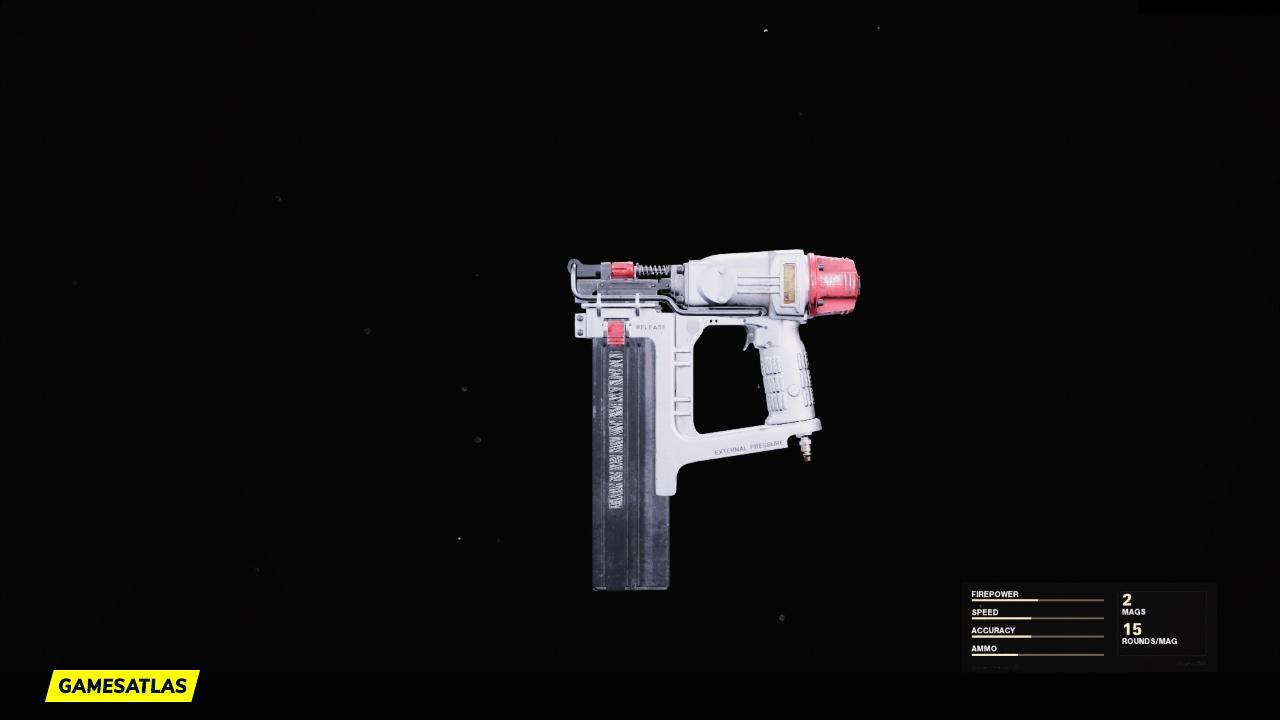 Game

Black Ops Cold War

Weapon Class

SMGs

Phonetic Alphabet

India

Release

Season 4 (BOCW)

Weapon Type

Primary Weapon

How To Unlock

Get 5 Eliminations with Special Weapons in 15 different completed matches
Nail Gun Weapon Description
The Nail Gun was added to Black Ops Cold War and Warzone on June 17, 2021, as part of the free content included in Season Four.
Time to get to work with this fully automatic Nail Gun, a 1980s precursor to the variant seen in the futuristic Black Ops III.
This slow-firing, highly mobile power tool uses compressed air to launch fast-moving projectiles that deal high damage at close range.
Expect to put a nail (or three) in your competition's coffin after three successful hits within a few meters in Multiplayer — or more if the engagement stretches out to distances where you may need to lead shots for success.
How To Unlock the Nail Gun in Warzone and Cold War:
To unlock the Nail Gun weapon you need to get 5 Eliminations with Special Weapons in 15 different completed matches.
Nail Gun Blueprints List
Nail Gun Statistics
Coming Soon.