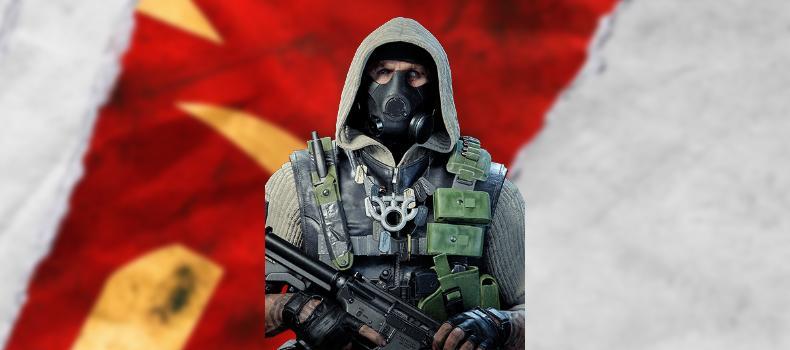 Release

Season 1 (BOCW)

How To Unlock

Unlock Stitch instantly by purchasing the Season One Battle Pass. Level up to Tier 100 to also unlock his Legendary Operator Skin.

Faction

Warsaw Pact

Unit

Ex-KGB, Perseus
Stitch is a playable Operator character available in the multiplayer modes of Call of Duty: Black Ops Cold War. Stitch is a member of the Ex-KGB, Perseus unit in the Warsaw Pact faction.
Vikhor "Stitch" Kuzmin is a former KGB chemical weapons expert tasked with overseeing the production of bioweapons on Rebirth Island until 1968, when the island was raided by the CIA. Captured and questioned, he lost an eye during interrogation by Russel Adler. Soviet leadership viewed the loss of Rebirth Island a failure and sent him to the Gulag. There he was radicalized and recruited by Perseus. Later, Perseus arranged for Stitch's jailbreak and installed him back at Rebirth Island, in order to restart the facilities there to create new stockpiles of the deadly nerve agent "Nova 6".
Stitch Skins in COD Black Ops Cold War and Warzone: