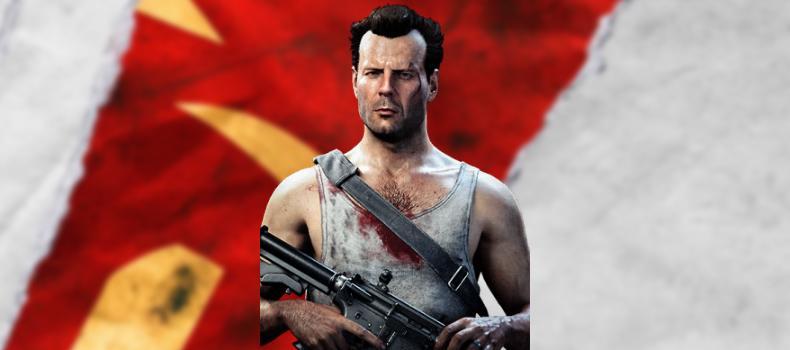 Release

Season 3 (BOCW)

Nationality

American

How To Unlock

Purchase the Die Hard Operator Pack from the Store

Faction

NATO

Unit

Police

Actor / Actress

Bruce Willis
John McClane has been announced as a playable Operator character available in the multiplayer modes of Call of Duty: Black Ops Cold War and Warzone. The skin of John McClane, the iconic character played by Bruce Willis from the famous 80s movies Die Hard, will arrive to Call of Duty: Warzone on May 20th, 2021.
A hard-bitten cop on the streets of New York, John McClane has a talent for being in the wrong place at the wrong time. Now in the fight of his life, he'll have to rely on his cocky attitude and level head to stay alive.

Along with John McClane, Rambo, the famous character played by Sylvester Stallone, will also arrive to Call of Duty Warzone in the upcoming weeks to embrace even more the Verdansk '84 80s theme!

How To Unlock John McClane in Black Ops Cold War
To unlock John McClane as a playable Operator you need to purchase the Die Hard Operator Pack when it releases in the Store on May 20th, 2021.
John McClane Skins in COD Black Ops Cold War and Warzone: