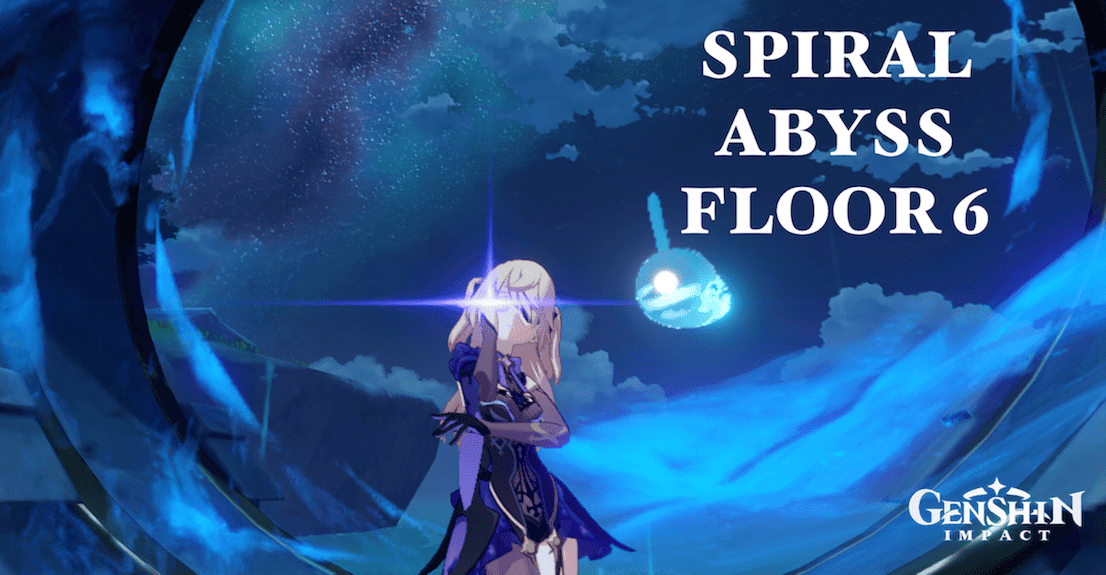 Floor 6 differs from Floor 5 as there are typically more enemies in each chamber, which hence makes a support character that brings all your enemies together more helpful. The nature of the shields the enemies possess in both halves of this floor makes it important for you to bring Electro characters for both floors since Overloaded and Superconduct both have the potential to deal great damage. This article will detail the tips for Floor 6 of Spiral Abyss, and how to benefit off the specific Ley Line Disorder to get all the possible rewards.
Floor 6 Tips
The Ley Line Disorder for this floor makes it important for you to bring support characters that boost Energy Recharge, as using ultimate allows for increased ATK, DEF and speed. The Hilichurl shooters in both halves of the floor make it challenging to dodge, so you might want to kill off the Electro Hilichurl shooters earlier, such that you will not suffer from Superconduct or Melt at the hands of the Hilichurl shooters and the Cryo/Pyro Whopperflowers respectively. Keep using your ultimate whenever possible as the ATK can stack to allow for the completion of the floor in the shortest time possible. Do avoid bringing Barbara for the first half due to the many Cryo enemies that can affect you with Cryo and will cause you to be Frozen.
Party Setup
I have included 2 party setups, one with mostly F2P available characters and another that includes 5 star characters. For the first half of the floor 6, bring a Pyro character and an Electro character to break the shields of Cryo slimes and a support character to group enemies and allow you to gain your ultimate faster. You might want to bring a Geo character if possible for the first half as well, to break the shield of the Stonehide Lawachurl quickly. Alternatively, you can also bring a Claymore character (recommended Noelle, Diluc) to break the shield. In the second half, bring a Hydro and Cryo character to break the Pyro Abyss Mages shields.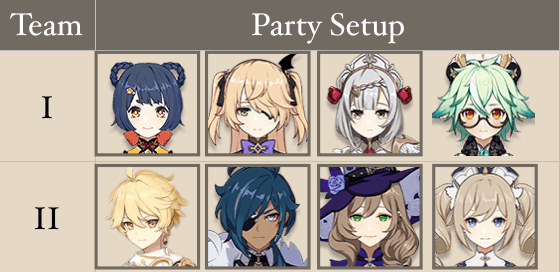 This is the Free to Play setup above, I would recommend bringing Xiangling and Kaeya particularly in the first and second halves of floor 6 to break the shields. For each setup, ensure that you bring a Main DPS, which greatly differs based on your various character builds for Xiangling, Fischl and Noelle, while Sucrose is just used to group enemies together. In the second half, Kaeya can be used as Main DPS, Lisa and Anemo Traveller as Sub DPS and Barbara as Utility.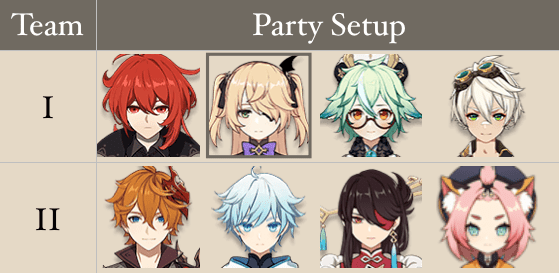 This is the non-Free to Play setup, where Diluc is Main DPS, Fischl is Sub DPS and Sucrose helps to group enemies, while Bennett heals. Here, the double Pyro setup gives the Fervent Flames benefit for higher ATK. For the second half, Childe is the Main DPS, with Beidou and Chongyun as Sub DPS and Diona as Utility. The double Cryo setup gives a higher CRIT Rate when Childe "affects" enemies with Hydro, to give a "Frozen" status. These careful considerations will allow you to have higher DMG output to complete the floor in time.
I have included my own setup below: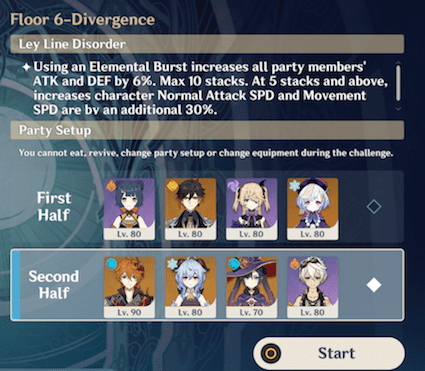 Hope this guide has been informative and helpful! I will be writing more guides for the remaining upper floors of Spiral Abyss that require 2 teams, do let us know in the comments if there are other guides you are interested in!