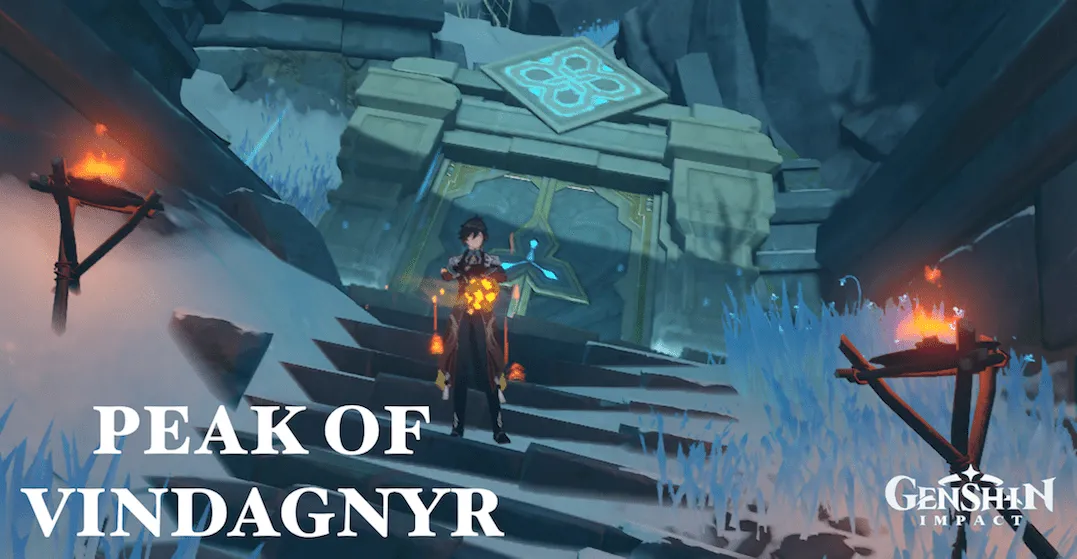 Though this domain is arguably one of the most difficult to unlock, the rewards from the domain can do great damage bonuses for your Cryo and Hydro characters.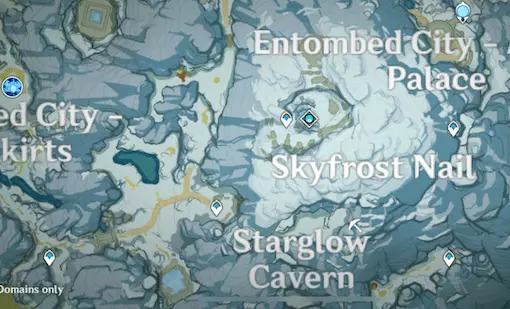 General Tips
Given that the domain is located in Dragonspine, ensure that you light both the braziers at the entrance of the Dragonspine to prevent unnecessarily losing HP to sheer cold. Additionally, when in the domain, I would recommend using a healer to gain the HP lost to sheer cold. Do note that the tiles can alternate between subzero and warm, so you might want to bring a catalyst or bow user to allow for ranged attacks as well.
Recommendations and Guide
The recommendations for each level of the domain are as below but do note that you are more likely to get 5 star artifacts from completing Level IV.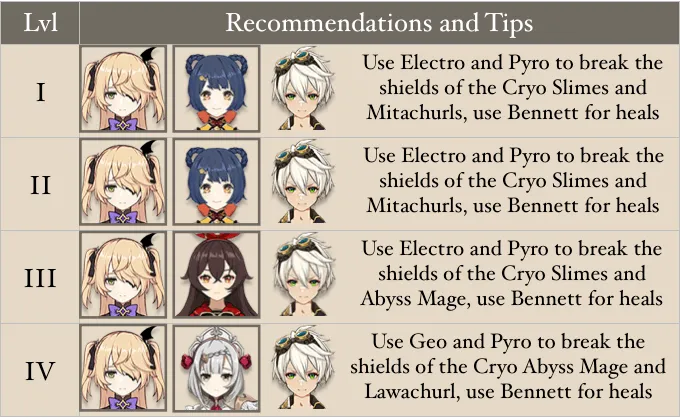 Do note that in Level IV, there is a Cryo Lawachurl which requires Geo and Pyro to break the shield. You can use Klee and Amber for the ranged Pyro attacks and Zhongli is particularly useful for breaking shields due to his meteorite ultimate.
When it comes to healing, Bennett is an S tier healer and is particularly helpful in Dragonspine and this domain. Alternatively, you can bring Jean as Anemo can also break the shield of Cryo Abyss Mages. However, refrain from bringing Barbara as her "Wet" status applied on your party will cause a "Frozen" status on your own party due to Cryo enemy attacks that hence deals more damage to yourself.
If you are bringing characters that use swords, claymores or polearms, it could be useful to bring a good healer as you could be taking more damage from attacking on the subzero tiles.
Artifact Sets and Usage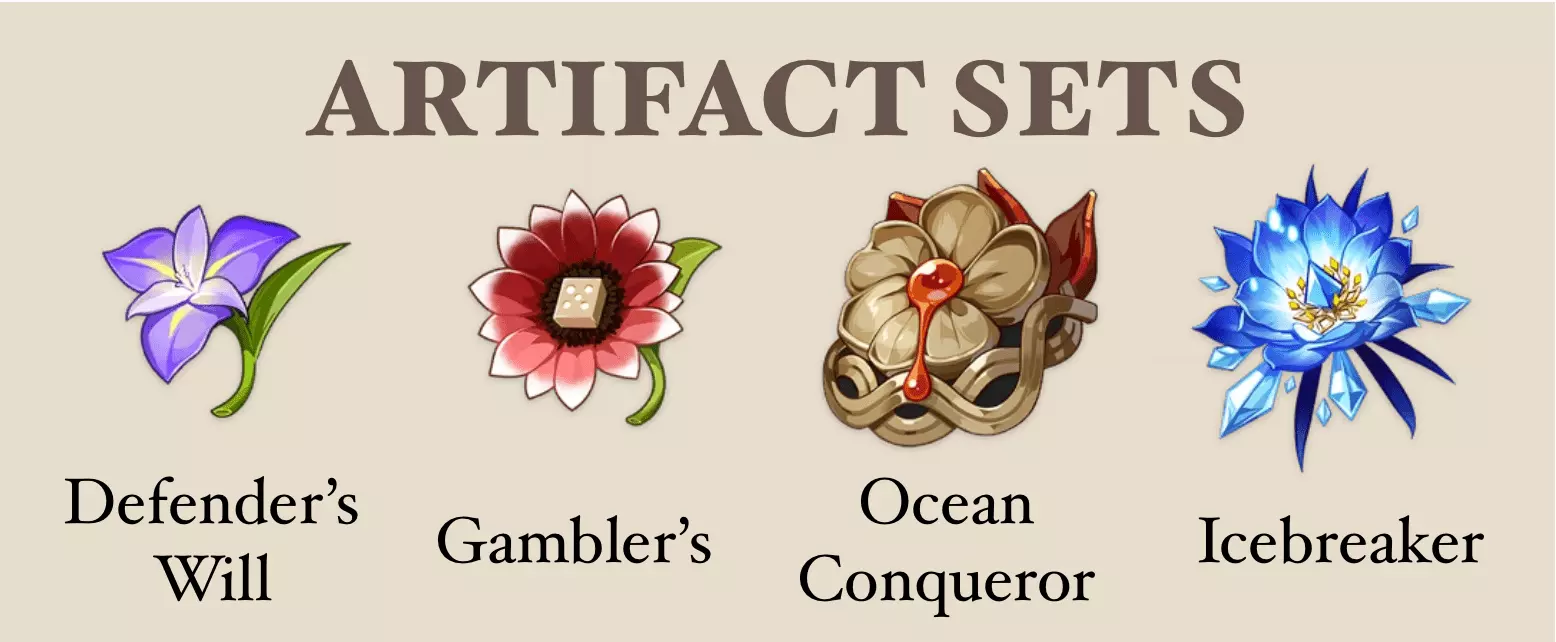 The Defender's Will 2-set gives a 30% increase in defence, which can be used for Albedo if you just started playing Genshin Impact. Gambler's is a rather good set for a main DPS or sub DPS character, as the 2-set increases Elemental Skill DMG by 20%. For example, Gambler's can be used for Fischl as a sub DPS.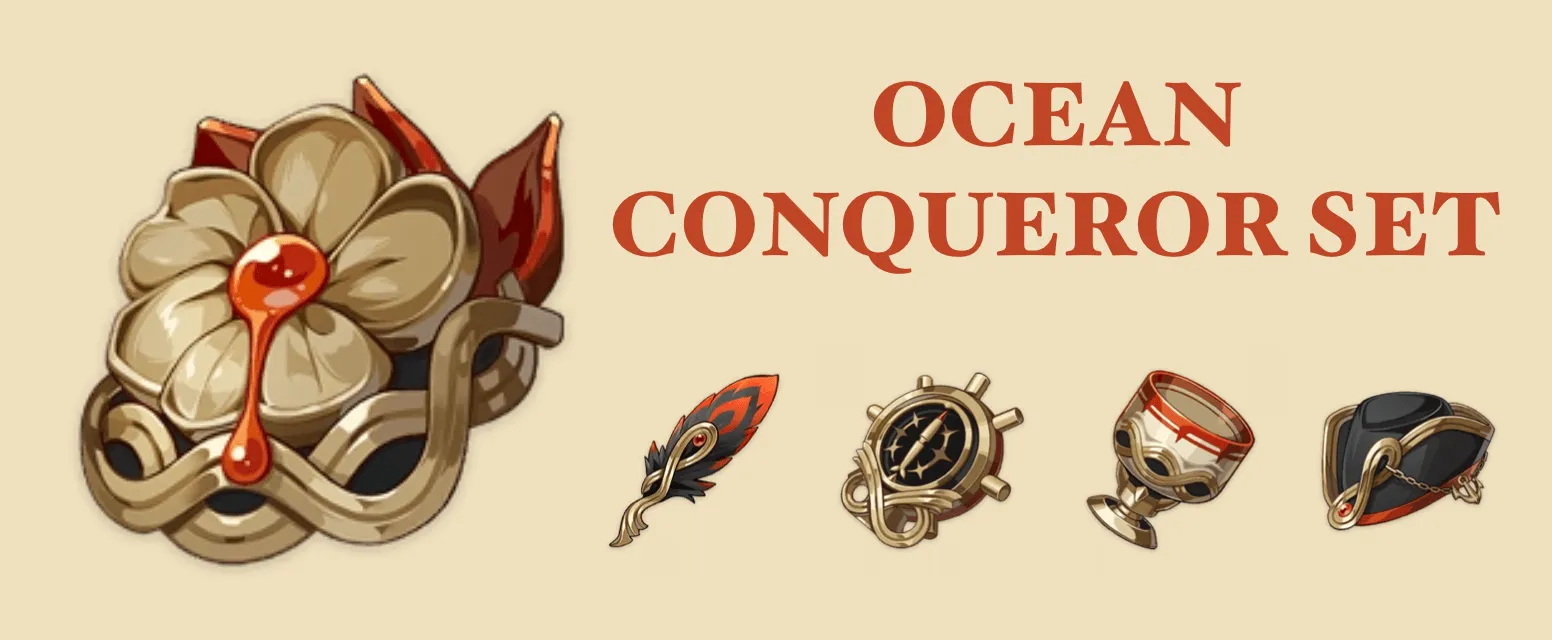 Ocean Conqueror is one of the best sets for a Hydro DPS character, such as Childe Main DPS, Xingqiu Sub DPS or Mona Sub DPS. The increase in Hydro DMG Bonus by 15% in the 2-set would work better on a Sub DPS character while the 30% increase in Normal and Charged attack for the 4-set would be better for a Main DPS.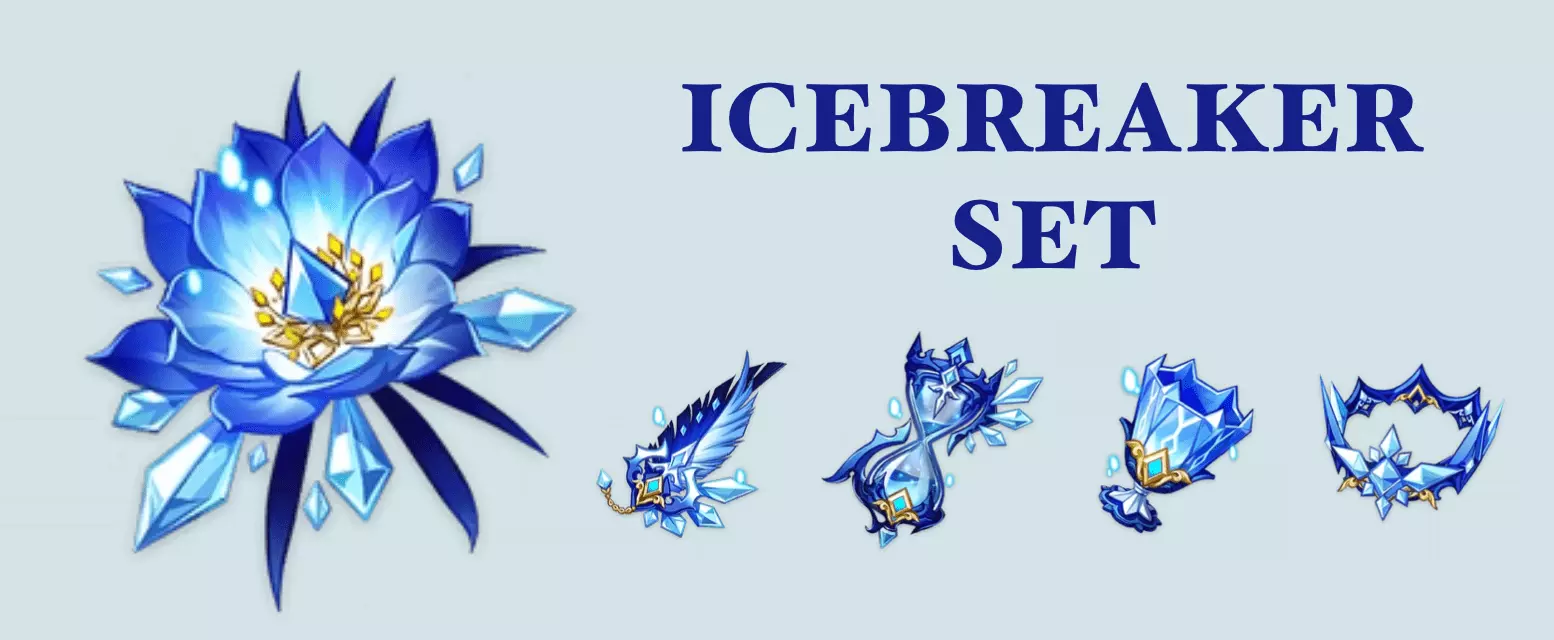 Icebreaker can be used for Kaeya or Chongyun as they are Cryo DPS, but refrain from using it on Qiqi as Qiqi heals based on physical damage, not Cryo DMG. This could be a good set for Ganyu and Ayaka in future, so you might want to start grinding this domain if you would like to get ready for Ganyu's banner.
Overall, hope this domain guide has helped and do let us know if there are any other articles you'd like us to write about!