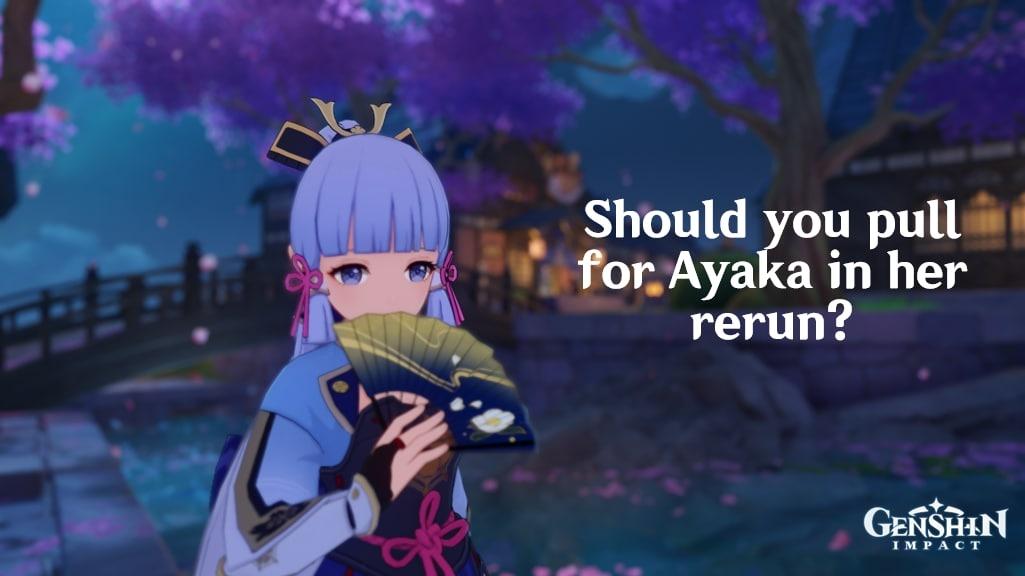 Introduction
With the current Ayaka Rerun in the 2.6 version of Genshin Impact, this article will explore Ayaka's value as a DPS and how to build her. Additionally, I will consider whether she is a worthy addition to your team, compared to other DPS characters. For those who already have Ayaka, I will discuss his constellations and their uses. To learn more about how to build Ayaka, you can check out my article here.
Ayaka's DPS Value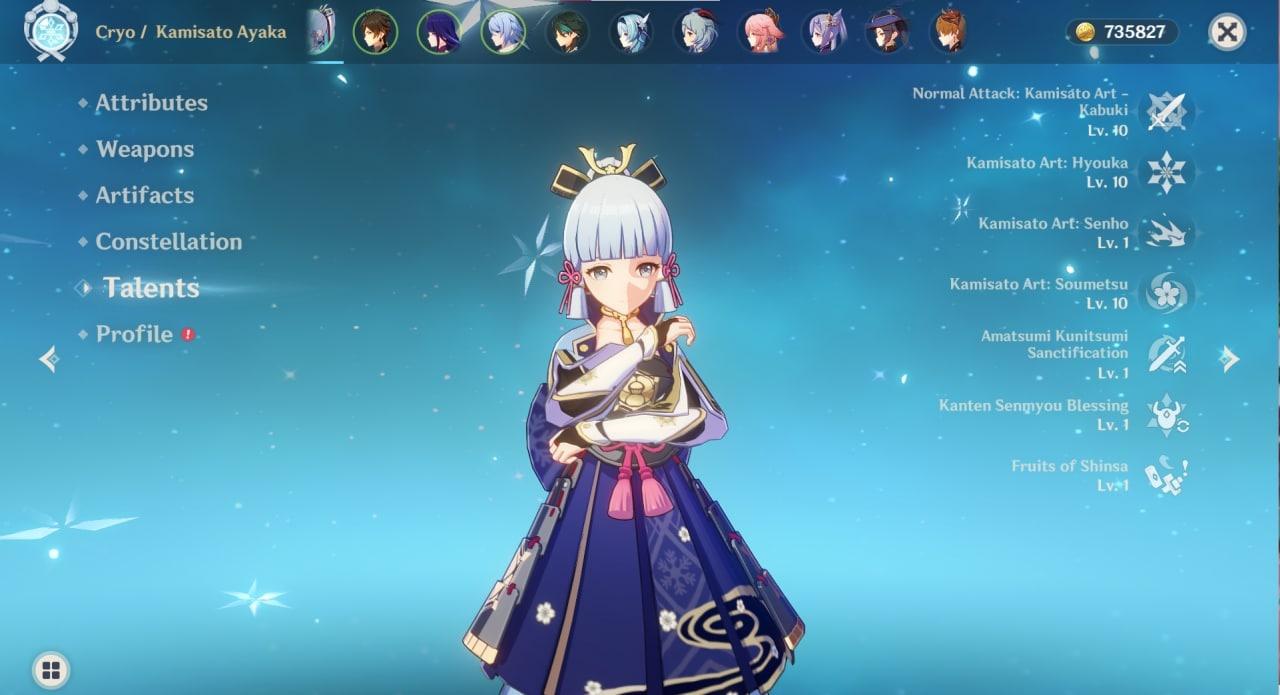 Pros:
She has an auto-targeting mechanism that is extremely helpful for timed events such as Spiral Abyss.
Her Cryo element and typically used 4-piece Blizzard Strayer allows for more leeway when building her CR:CD ratio, since the 4-set can increase CR by 40% in Permafreeze team compositions (more about this later in team compositions).
Ayaka can stagger enemies and prevent them from attacking you during her Ultimate, which can be paired nicely with Hydro characters for Freeze.
The Cryo element is naturally strong with higher multipliers.
Ayaka is very easy to play, with a simple kit.
Ayaka does not require any constellations to deal decent DMG, her scaling is ridiculously high.
Her ability to constantly imbue Cryo is very helpful for enemies such as Hydro Abyss Lecters or Hydro Abyss Mages.
Cons:
The lack of mobility when using her Ultimate could cause your Ultimate to miss entirely (this can be countered by learning enemy attack patterns and avoiding using your Ultimate when an enemy might teleport/jump to another area).
There are very limited team compositions with only Permafreeze compositions, that require Hydro applicators. Hence, it might be difficult to run Melt compositions that do not fully use Blizzard Strayer 4-set benefits.
Building
Ayaka is very easy to build with her high DPS scaling and has many F2P friendly weapon options. Additionally, using the 4-piece Blizzard Strayer helps to increase the CRIT rate by 40%, meaning that you can focus on CRIT DMG for her last artifact main stat. For more information on his build, you can read my build guide. Weapons-wise, the best F2P option would be the Blackcliff Sword.
Team Building
Ayaka works best with a Permafreeze composition to use the 4-piece of Blizzard Strayer. Here, we can use a healer and a Hydro applicator. A F2P friendly team would be Ayaka, Xingqiu (Hydro applicator), Diona (healer and shielder), and Sucrose (crowd control). An example of the team composition I use in Spiral Abyss is below: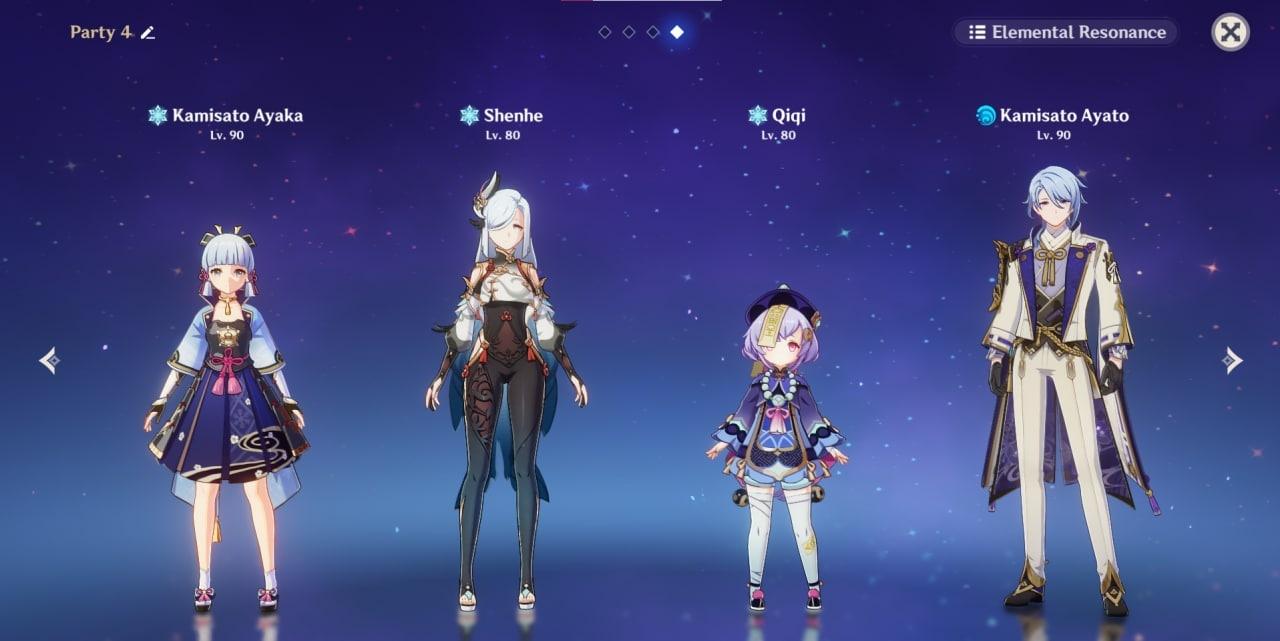 I use Qiqi as a healer to ensure continued Cryo application, while Shenhe buffs Cryo DMG and Ayato is a Hydro applicator due to his Ultimate AoE. Before Ayato's release, I used Mona since Xingiu was used in the first half with Raiden Shogun. For more information on my rotation, you can check out my Instagram here!
Constellations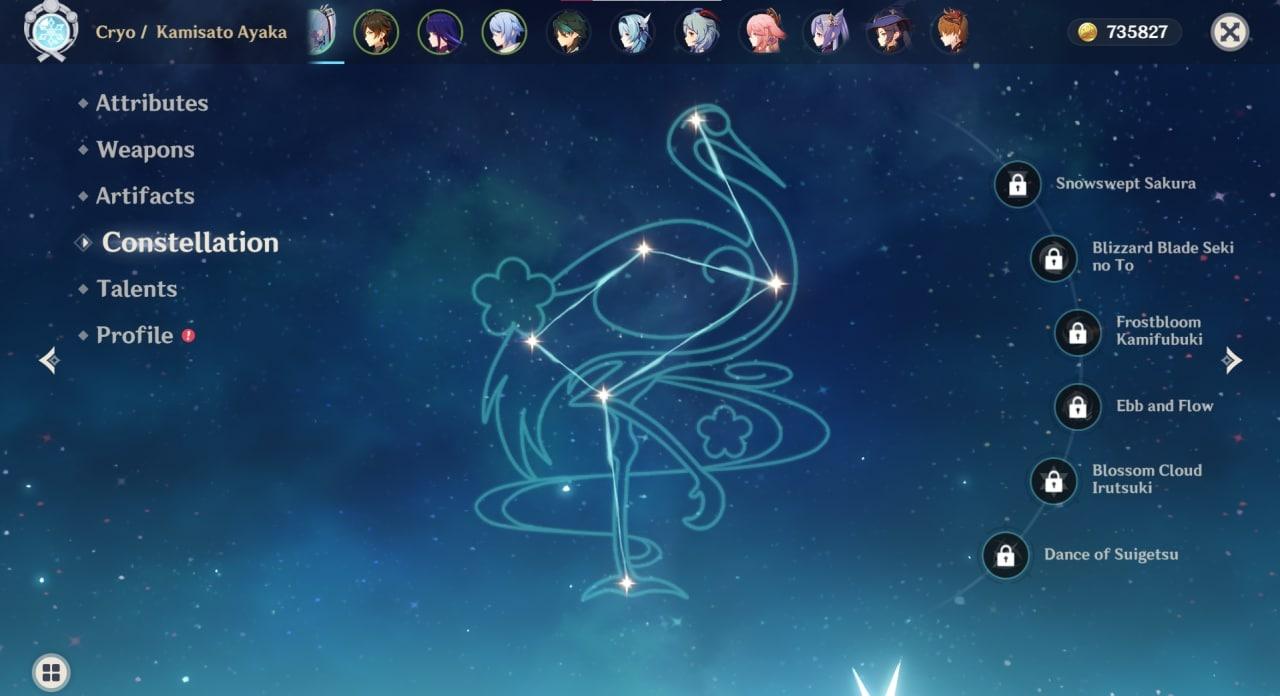 Ayaka's Constellations aren't very F2P or low-spender friendly, as she already has a large damage output. The rest of her constellations increase your damage, but C6 increases damage output greatly. Details and a review of her constellations are below:
Snowswept Sakura

When Ayaka's NA/CA deals Cryo DMG to opponents, it has a 50% chance of decreasing the CD of her E by 0.3s, which can occur once every 0.1s.
This allows you to perform your E more quickly, though this might not be very useful due to the gamble you still need to take.

Blizzard Blade Seki no To

When casting Ayaka's Q, it unleashes 2 smaller additional Frostflakes, each dealing 20% of the original storm DMG.
The little bit of extra damage isn't worth the extra cash required to obtain the constellation!

Frostbloom Kamifubuki

Increases level of Ayaka's Q by 3, maximum upgrade level is 15.
Though her scaling numbers are great, the increased level isn't worth your money as a low-spender.

Ebb and Flow

Opponents damaged by Ayaka's Ultimate will have their DEF decreased by 30% for 6s.
While helpful due to the damage scaling and increase, this problem can be solved with characters to buff damage such as Sucrose.

Blossom Cloud Irutsuki

Increases level of Ayaka's E by 3, maximum upgrade level is 15.
Once again, helpful to increase DPS but not worth the money for low-spenders.

Dance of Suigetsu

Ayaka gains Usarahi Butou every 10s, increasing her CA DMG by 298%, which will be cleared 0.5s after Ayaka's CA hits an opponent, after which the timer for this ability will restart.
This is a gamechanger in terms of damage output, but do note that Ayaka's high damage scaling already makes her worth it for F2P players.
Conclusion and Experiences
If you are looking for an easy to build DPS character with the ability to continually inflict Cryo on enemies, I would greatly recommend Ayaka. I was lucky enough to obtain Ayaka in her original run and typically use her in Spiral Abyss floors 9-12. I typically use a Permafreeze team comp and she has helped me to speedrun all the floors.
Ultimately, it is your decision if you would like to pull for Ayaka. I would suggest trying her character trial to see if you enjoy her playstyle. Do look out for more Genshin guides from me and let us know if there are other articles you would like to read!