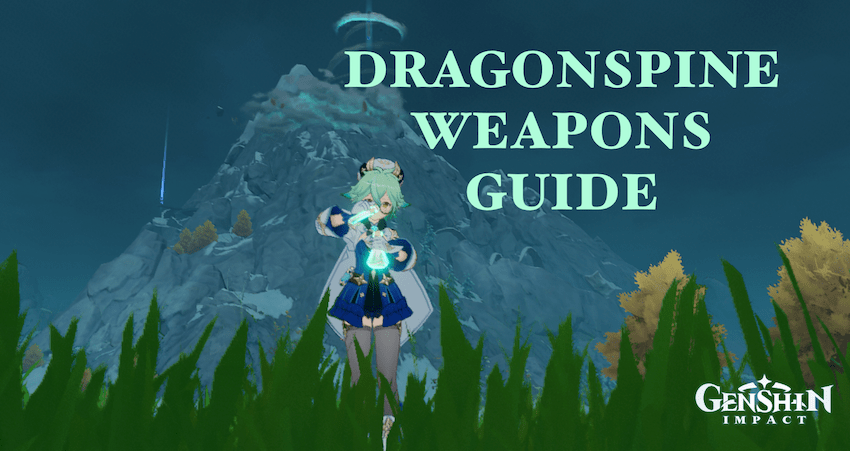 Preview
The Dragonspine weapons are available for all Free to Play players and the sub-stats for all the weapons (except Festering Desire) can be extremely useful. Levelling the weapons to Level 90 will also give a 69% DMG Bonus which would greatly benefit your Main DPS character. Additionally, Festering Desire has an Energy Recharge sub-stat that majority of characters (both Main DPS and Sub DPS) can use.
This article details the specific characters that you can use for each weapon, recommends F2P alternatives for weapons and gives advice on team composition to make the most out of each weapon.
Festering Desire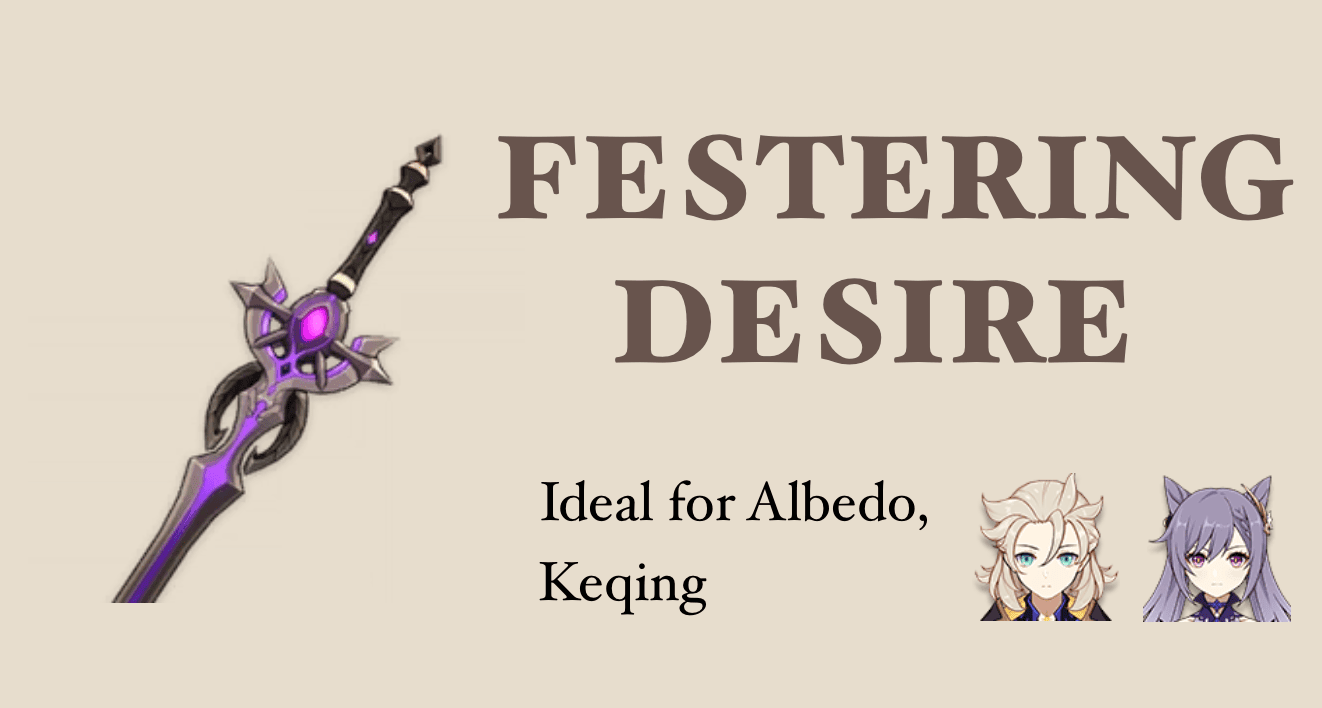 The best character to use the Festering Desire would undoubtedly be Albedo as the energy recharge (which gets to 46% at Level 90) allows him to continuously get his skill and then his ultimate. Additionally, the increase in Elemental Skill DMG and Elemental Skill Crit Rate can deal great damage for his ultimate if you use him as either a Sub DPS or Main DPS in your team.
Since the event shop allowed for the purchase of refinement materials for the weapon, it should not be too difficult to attain maximum refinement as well, which only adds to the benefits and potential of this weapon.
However, the Elemental Skill DMG and Elemental Skill Crit Rate is rather flexible and can be used for other sword characters, particularly Keqing can stand to benefit from this weapon as well. If you are F2P and just starting to play Genshin, this sword can be used for the Geo Traveller too as his skills are rather similar to Albedo's.
Snow-tombed Starsilver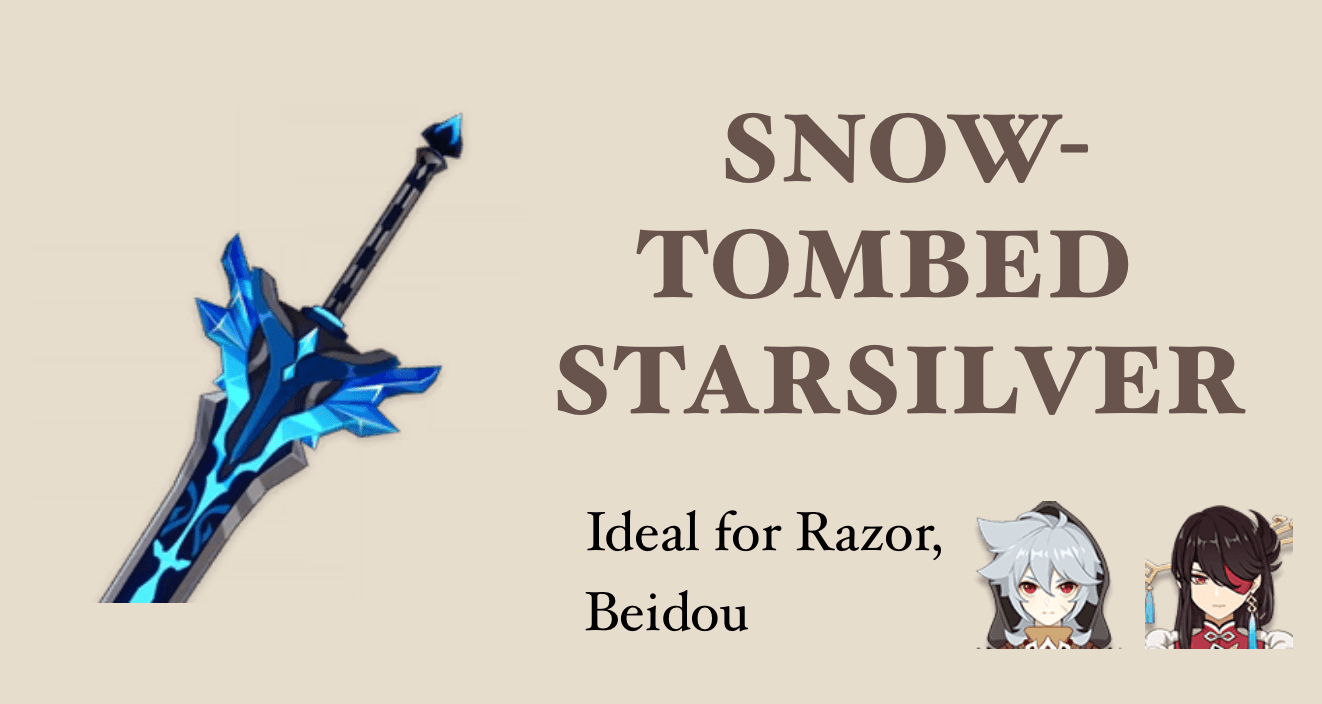 This weapon can be obtained from interacting with every stone tablet in Dragonspine and could be used on your Main DPS characters. I mentioned that Beidou and Razor are ideal for the weapon as the dropping of icicles on enemies, coupled with Electro Damage from either character will allow for "Superconduct" that deals more elemental damage.
Alternatively, you can use the craftable Prototype Archaic (previously known as Prototype Aminus) or Blackcliff Slasher if you prefer a less situational weapon. The Blackcliff Slasher is currently available in the Store and can be obtained just by doing more Wishes to get 4 star characters or weapons.
Dragonspine Spear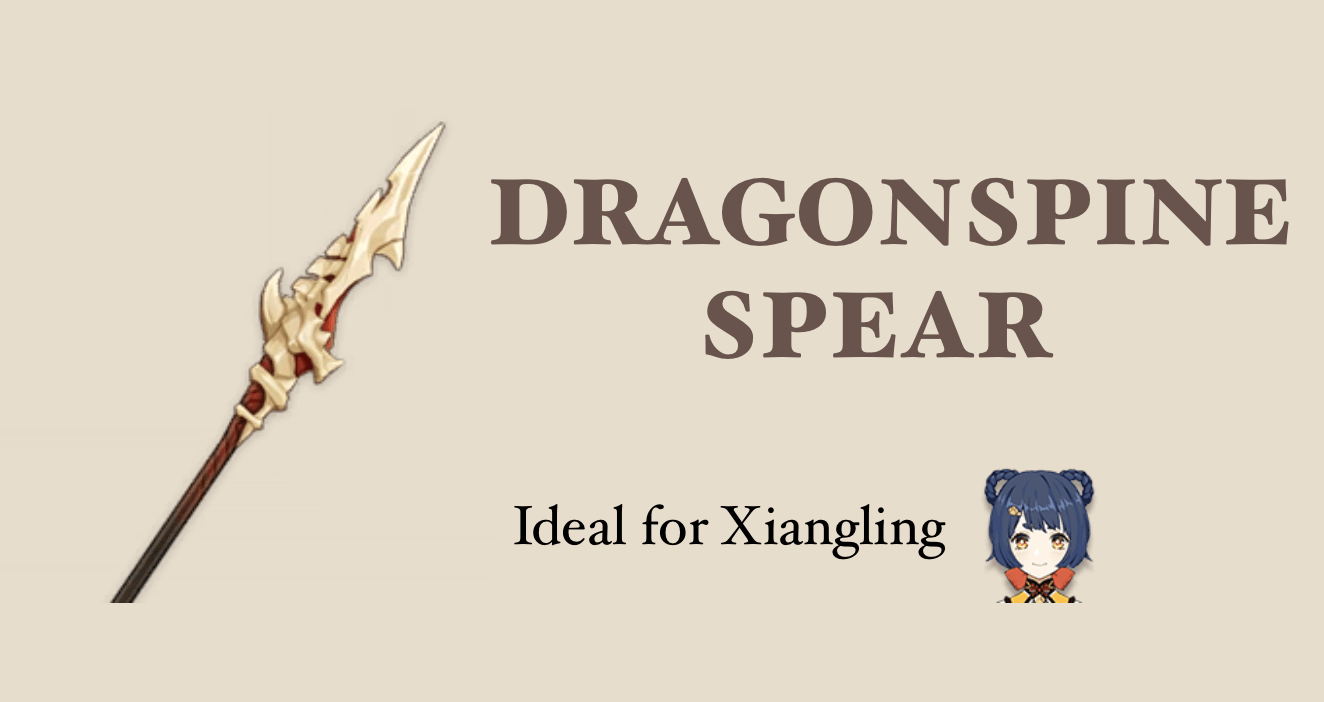 The Dragonspine Spear is honestly slightly underwhelming and the craftable Crescent Pike has proven (in my own tests with similarly levelled and refined weapons) to be slightly better. However, my test could be slightly subjective as you could still gain extra damage due to enemies being affected by Cryo.
Since there are only two polearm users in the game, I would say that Xiangling is better off with the Dragonspine spear due to "Melt" reaction that can occur from the Icicles. Perhaps this weapon would be more useful for any Cryo spear characters in the future Genshin updates, but for now, I would recommend the Crescent Pike or Deathmatch from the BP Gnostic Hymn instead.
Frostbearer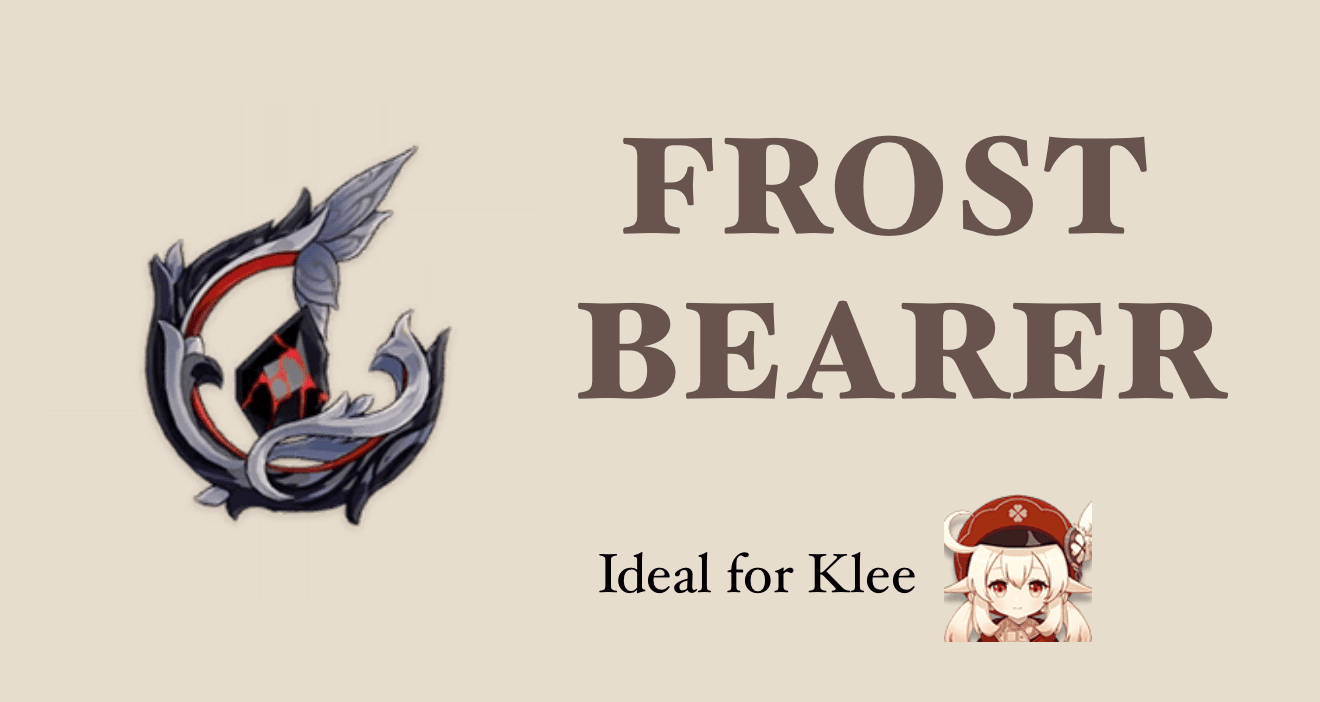 As of now, Frostbearer does not have a specific character that it is "best suited" for, but it can be used for Klee. Her Main DPS role coupled with the icicles gives "Melt" elemental damage as well, though there are definitely other better Catalyst options. For example, the craftable Mappa Mare with the Elemental Mastery sub-stat is more beneficial. Alternatively, the Widsith with Crit DMG sub-stat can be used too.
Party Setup
Despite the potential that these weapons have, it is important to note that your team should have a Cryo character to affect enemies with Cryo to allow for greater AoE damage. For example, Chongyun, Qiqi and Ganyu can allow for many enemies to be affected by Cryo with their ultimate. If you are F2P, this can be achieved with Kaeya as well, albeit with more movement of your character when using his ultimate.
In short, the claymore, polearm and catalyst are more useful if you have Cryo characters in your team to use the rest of the weapon stats. Otherwise, you might want to consider the other craftable or wish-obtained alternatives mentioned above.
As usual, do let us know in the comments if there are any other guides that you would like us to make and good luck for the upcoming Ganyu banner if you decide to wish!