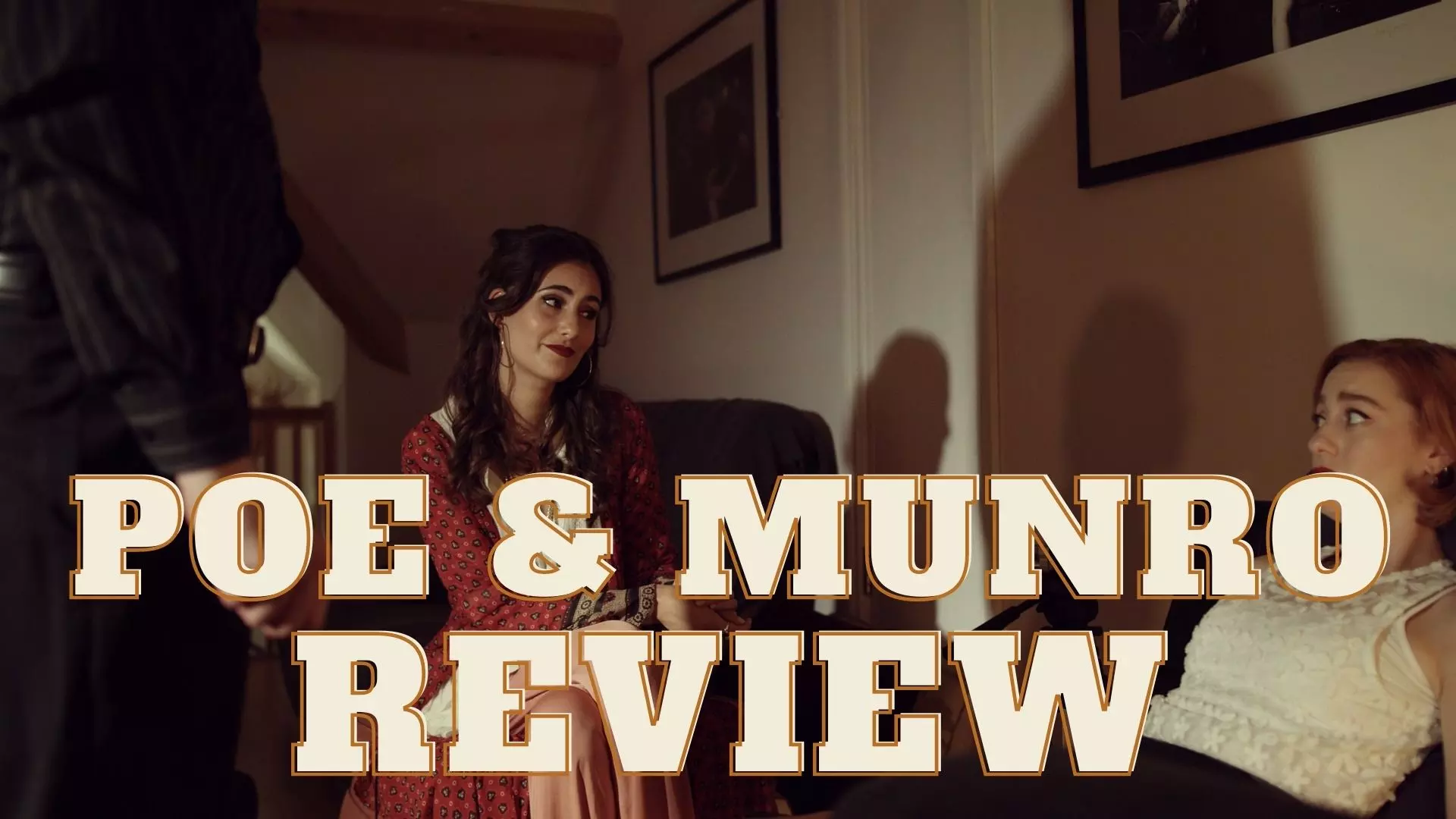 Dark Nights with Poe and Munro is a spin-off to a great interactive movie Shapeshifting Detective. I have become a fan of these interactive movies some time ago and it is always nice to see a great addition to the genre. This is my Dark Nights with Poe and Munro Review developed by D'avekki Studios Limited.
Dark Nights with Poe and Munro Review
Story of Dark Nights with Poe and Munro [SPOILER FREE]
Poe and Munro work at a radio station in a fictional town called August, the main action place of The Shapeshifting Detective. It is probably located somewhere in the United Kingdom. We mechanic of introducing new characters is pretty great. Our protagonists receive phone calls from new people, and one time the guy named Frankie calls. I will not go into more of the story to avoid spoilers, and it is not a long and expensive game so a brief explanation of the story is fitting in my opinion.
The characters were introduced in the Shapeshifting Detective and I would recommend playing that game to get the best experience out of Dark Nights with Poe and Munro.
Score: 65/100
---
Gameplay
The gameplay and mechanics of the game are typical of your FMV games [Full Motion Video] called interactive movies. You usually just guide players to a certain location and have a lot of options to choose dialogue on various occasions. Some of the scenes tend to play out slowly, but the acting and the writing are on point.
Score: 66/100
---
Visual Presentation
The graphical aspects are different from your typical video game because it is not a full-blown game. It consists of real-life videos, so the graphics are real. The shooting of the movies combined with brilliant dialogues and acting from the actors is very good. Very well prepared sets with various equipment and high-quality cameras to capture everything. The montage is also top-notch. There are some wooden performances at times from some minor characters but it does not disturb you from having fun and does not interrupt the immersion build by the world and main characters around you.
Score: 84/100
---
Audio Design
The audio of the game is also of high quality. Professional microphones used by the actors make for a wonderfully sounding game with a great, atmospheric soundtrack that changes depending on the situation. Given that we are hearing and seeing real actors, and they did not just record the voiceovers for some drawn and/or animated characters adds another layer to the story.
Score: 81/100
---
Dark Nights with Poe and Munro Review Summary
Dark Nights with Poe and Munro is a great and fitting spin-off to a great game, and an awesome interactive movie by itself. If you are a fan of the genre you should definitely take a look at the game. It is an awesome adventure if you want to play a game without having to put your reflexes to the test and constantly jump and dash around the battlefield. Just chill out and enjoy the story!
Overall Score: 74/100
My Overall Score is an average from all of the previous scores and aspects of the game!
---
Dark Nights with Poe and Munro is out on May 4th, 2021 on PC, PS4, Xbox One X/S, Nintendo Switch, and Xbox Series X/S, PS5 via backward compatibility with no dedicated versions on new consoles yet.
For some of my lists check out this article about the 5 Best DLCs of the Last 10 Years.