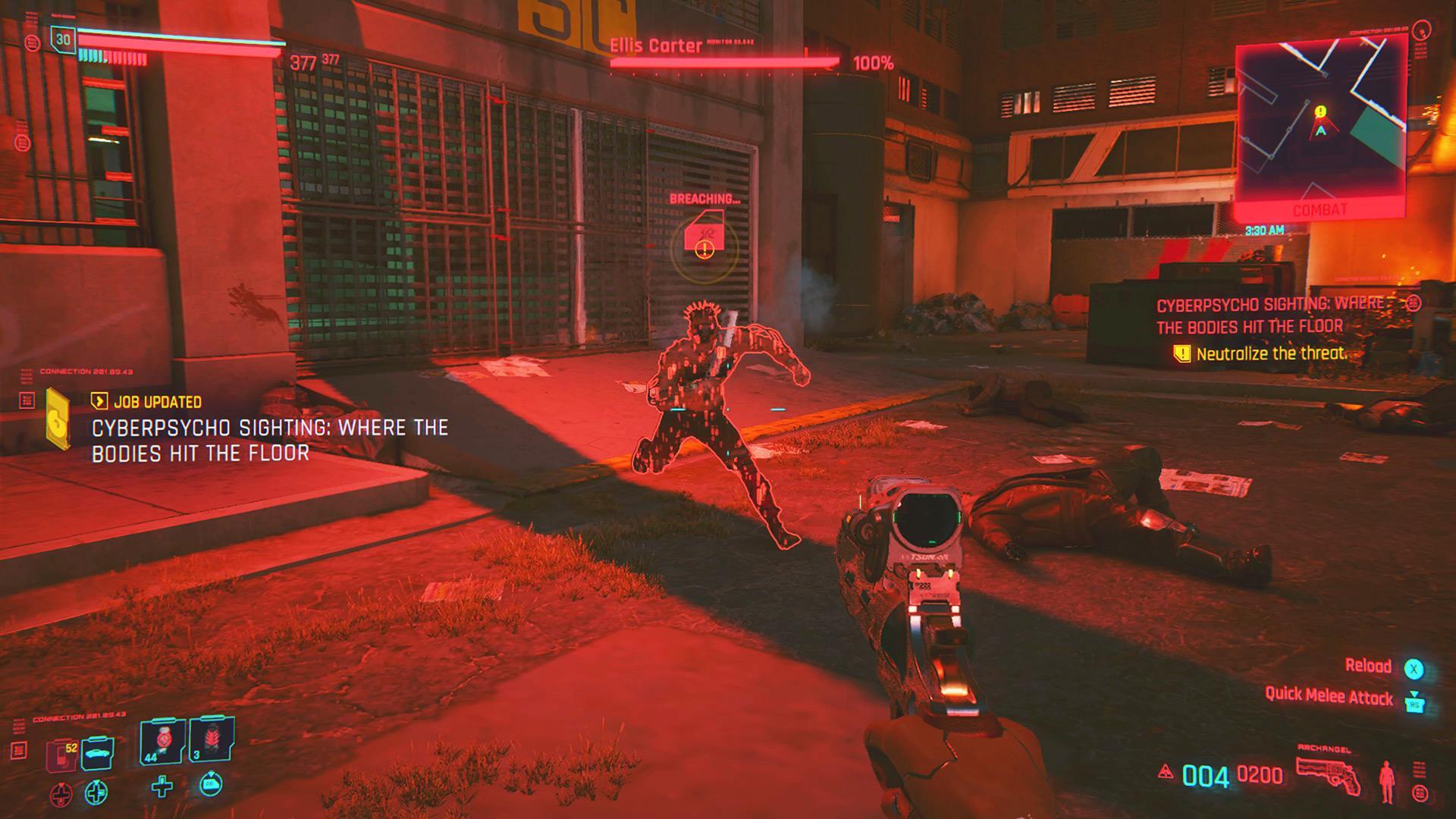 While walking through Northside, V gets a call from Regina Jones about reports of screams heard echoing from an alley near the Totentanz club. Could be nothing, but better that V goes to check.
Cyberpunk 2077 Cyberpsycho Sighting: Where the Bodies Hit the Floor Walkthrough
The Side Job Cyberpsycho Sighting: Where the Bodies Hit the Floor will automatically initiate when V arrives at the general vicinity where a cyberpsycho is located. These mini side jobs are jobs that must be completed to complete the side job Psycho Killer, similarly to the side jobs that come from the main side job Epistrophy.
The side job will begin after V receives a call from Regina Jones regarding the cyberpsycho located nearby. She mentions that locals have heard screaming coming from an alley near the Totentanz and thinks it could be a cyberpsycho. She asks you to go take care of it and to take down the cyberpsycho you find non-lethally, if possible, for her research into cyberpsychosis.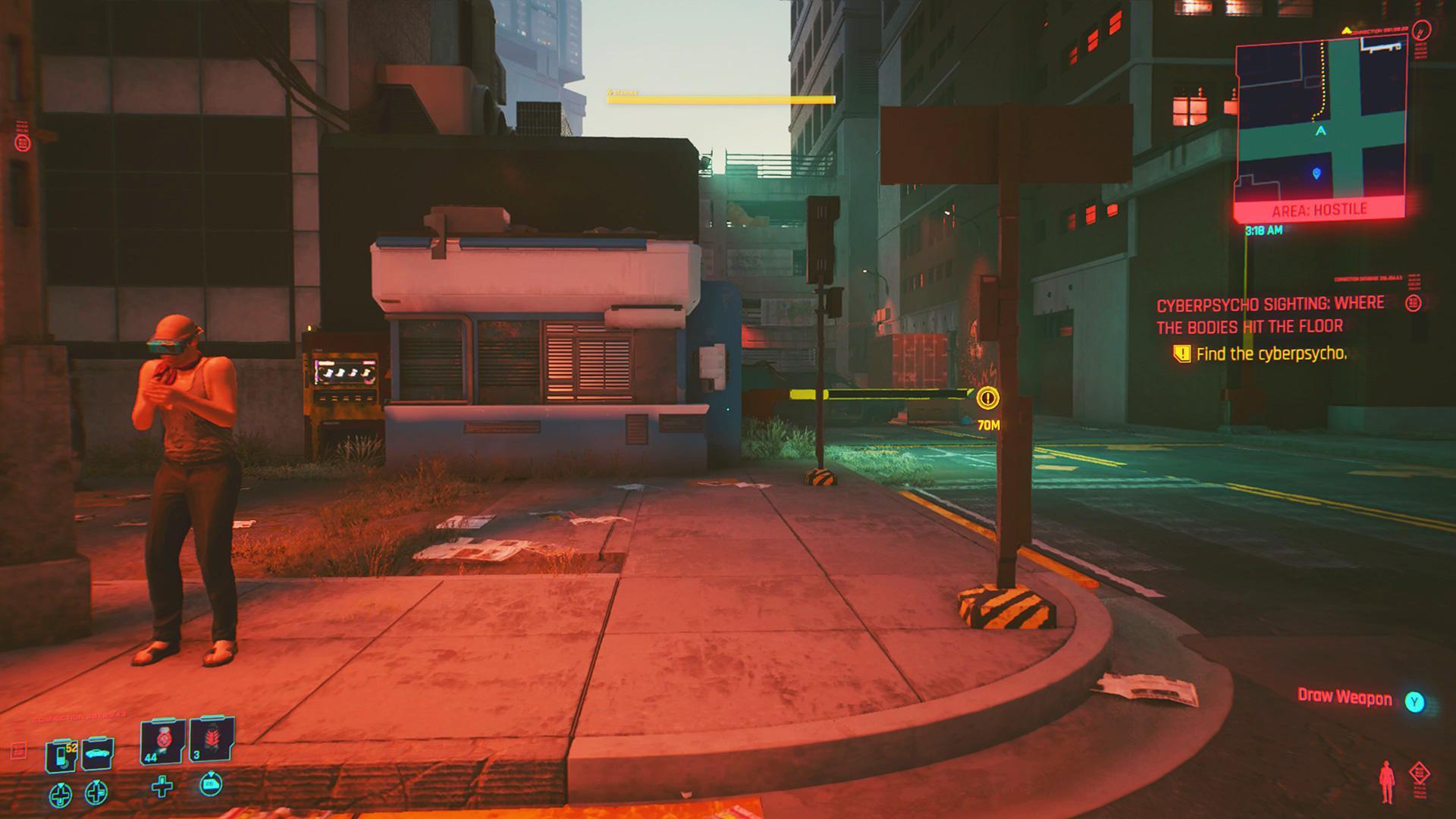 Taking Down the Cyberpsycho
Craft enough ammunition, weapons, and healing items like MaxDocs or Bounce Back, and then head to the location close to where you currently are (Northside).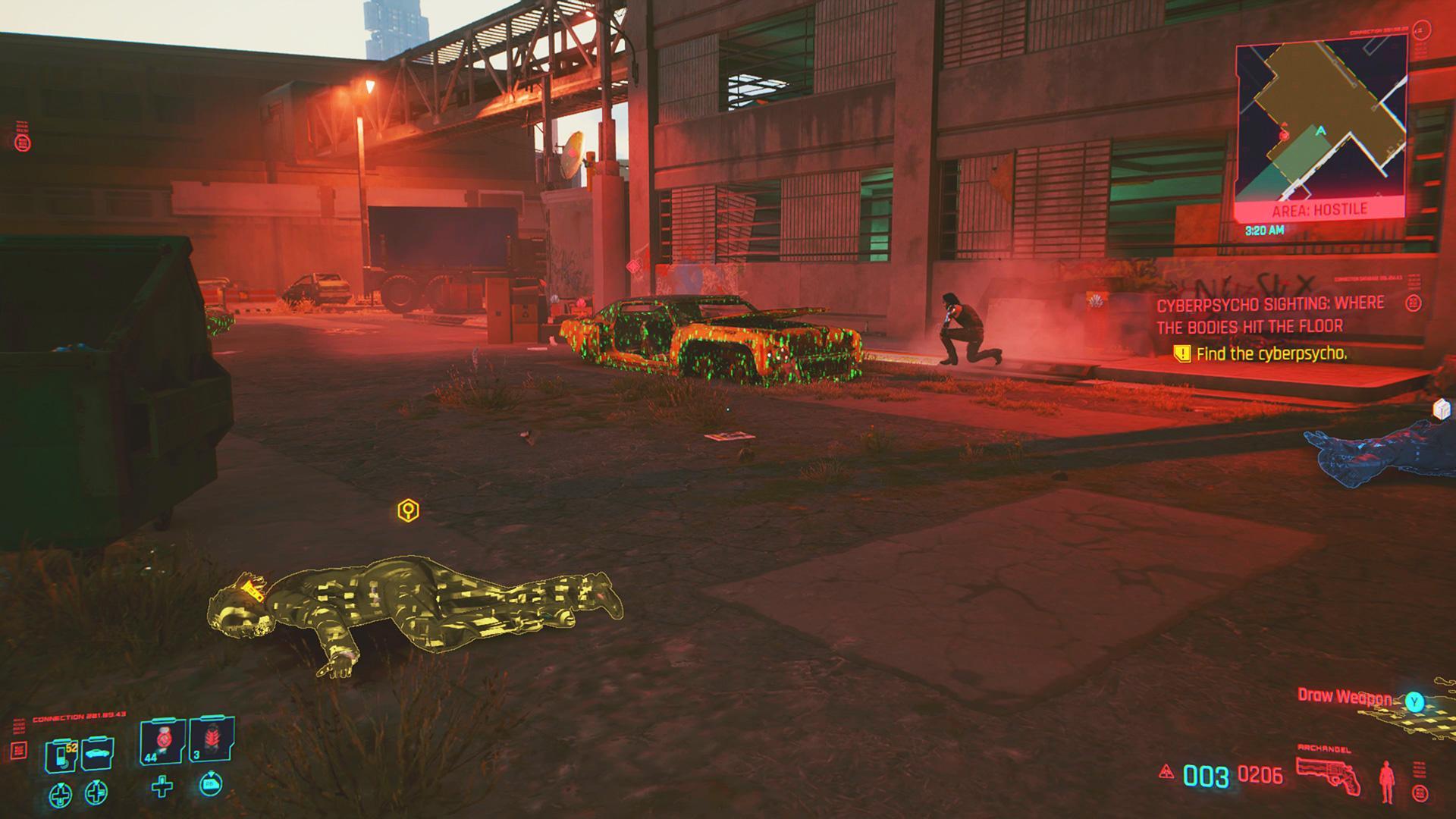 Check out the alleyway near the Totentanz club, and be cautious as you scan the area.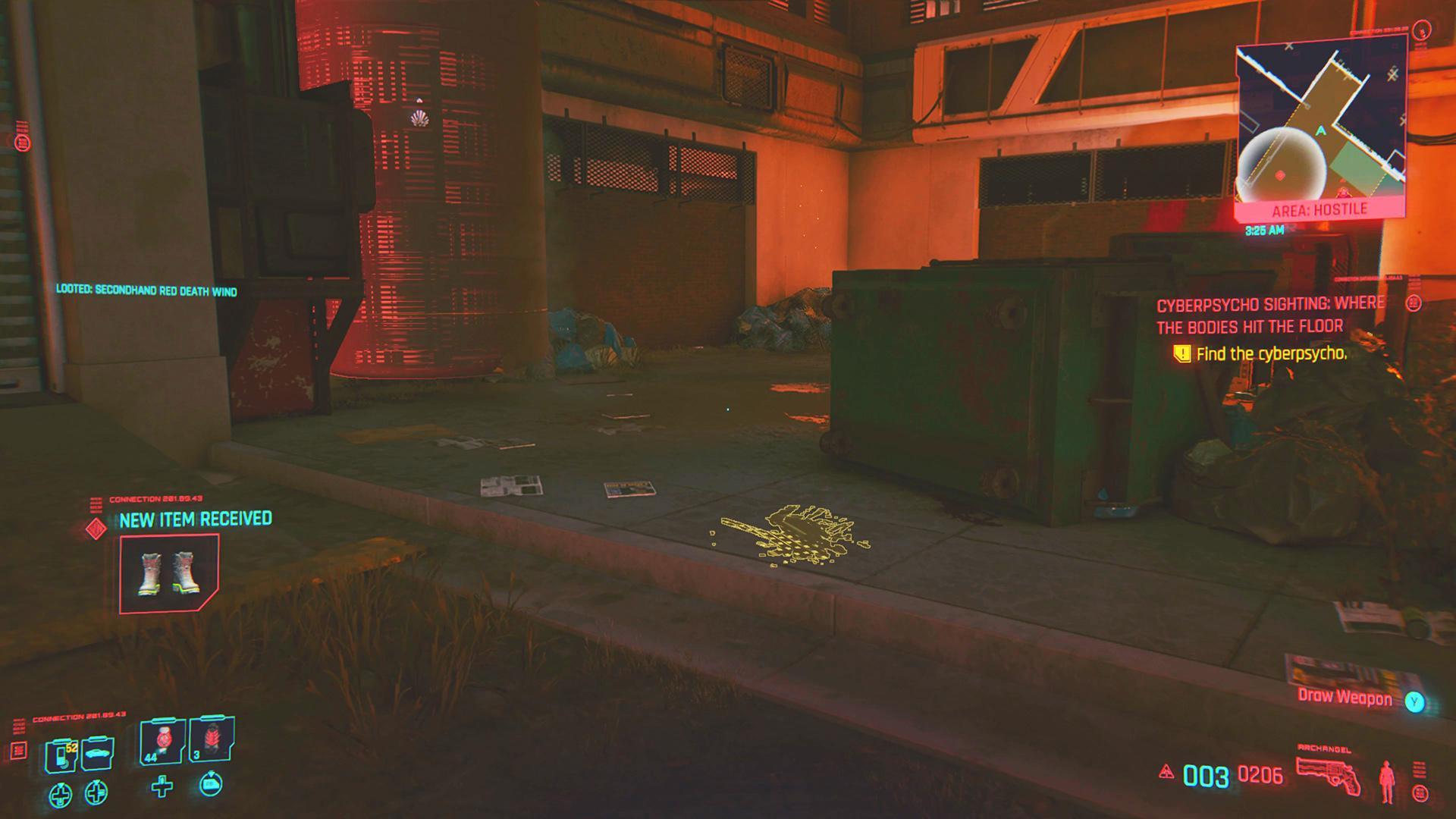 The cyberpsycho Ellis Carter will be hiding in a corner of the alleyway behind a dumpster, so approach him carefully.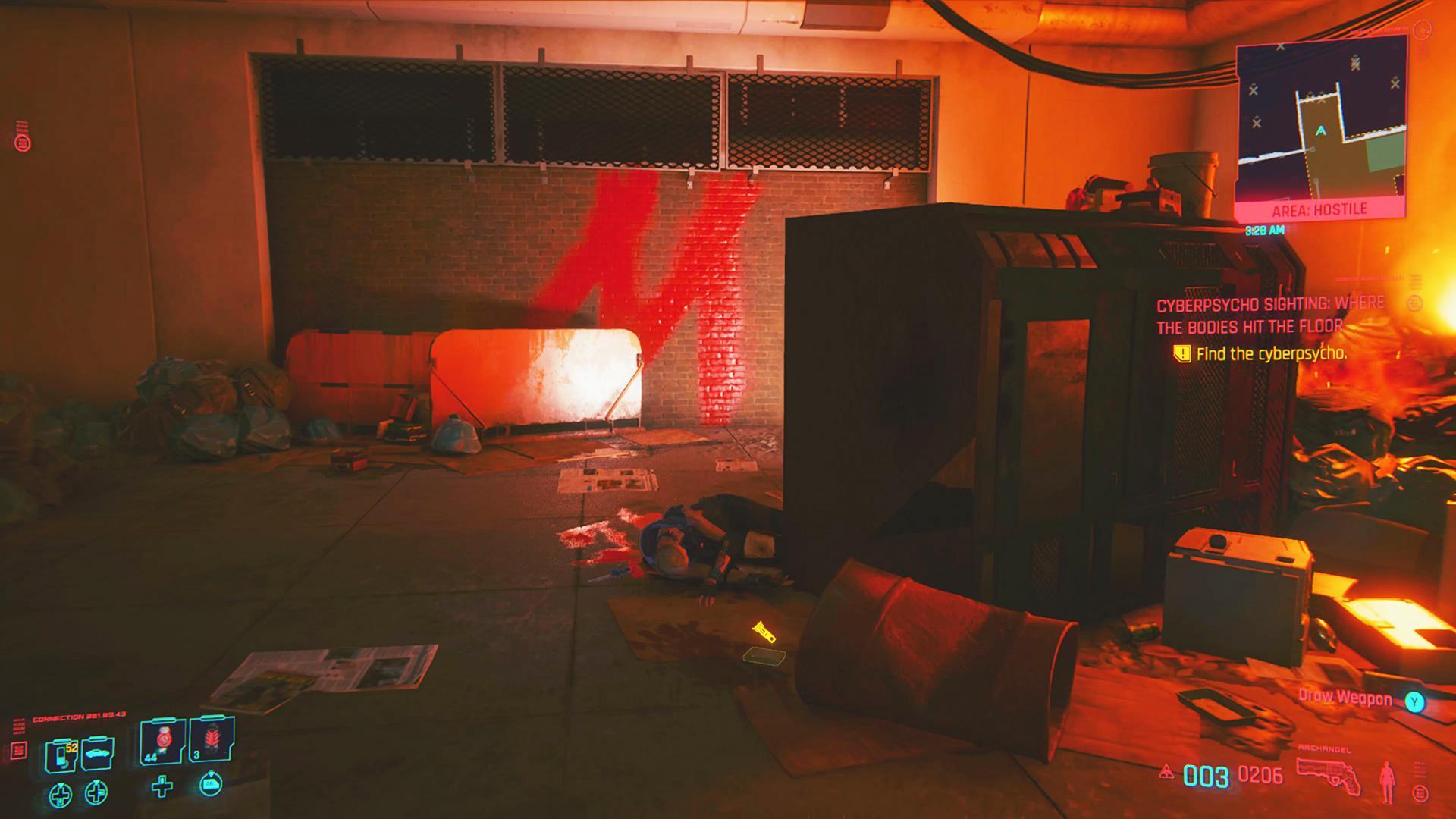 Ellis Carter is a quick-moving enemy, so one of the best methods for taking him out is to use the quickhack Cripple Movement or Short Circuit. These quickhacks will delay his movement and keep him from cornering you and dealing tons of damage.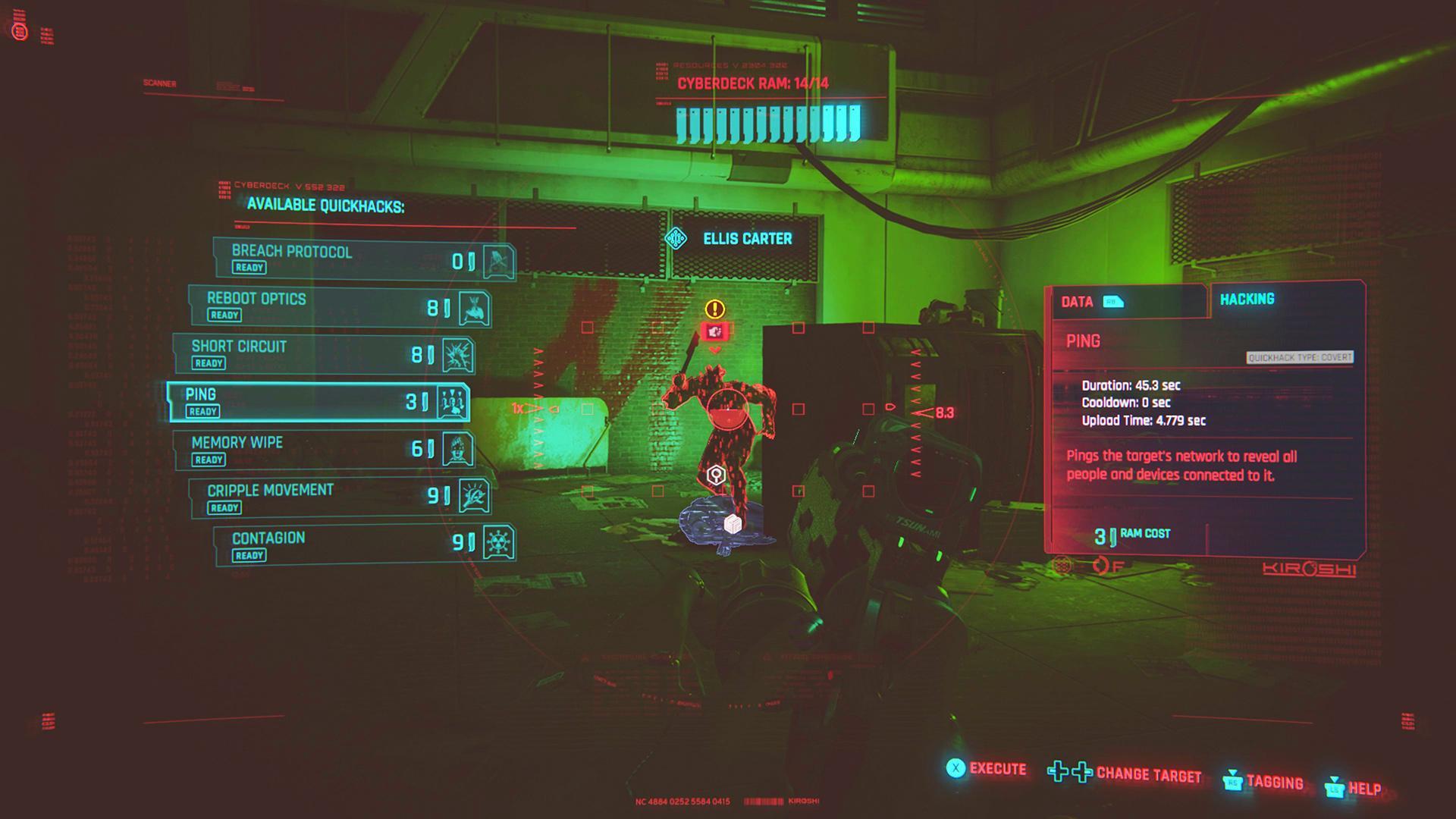 If you're using guns rather than melee weapons, you'll have an easier time taking him down, especially with the use of the quickhacks. However, if you're using melee against Ellis it's best to parry all of his attacks to not take damage from his incendiary type attacks.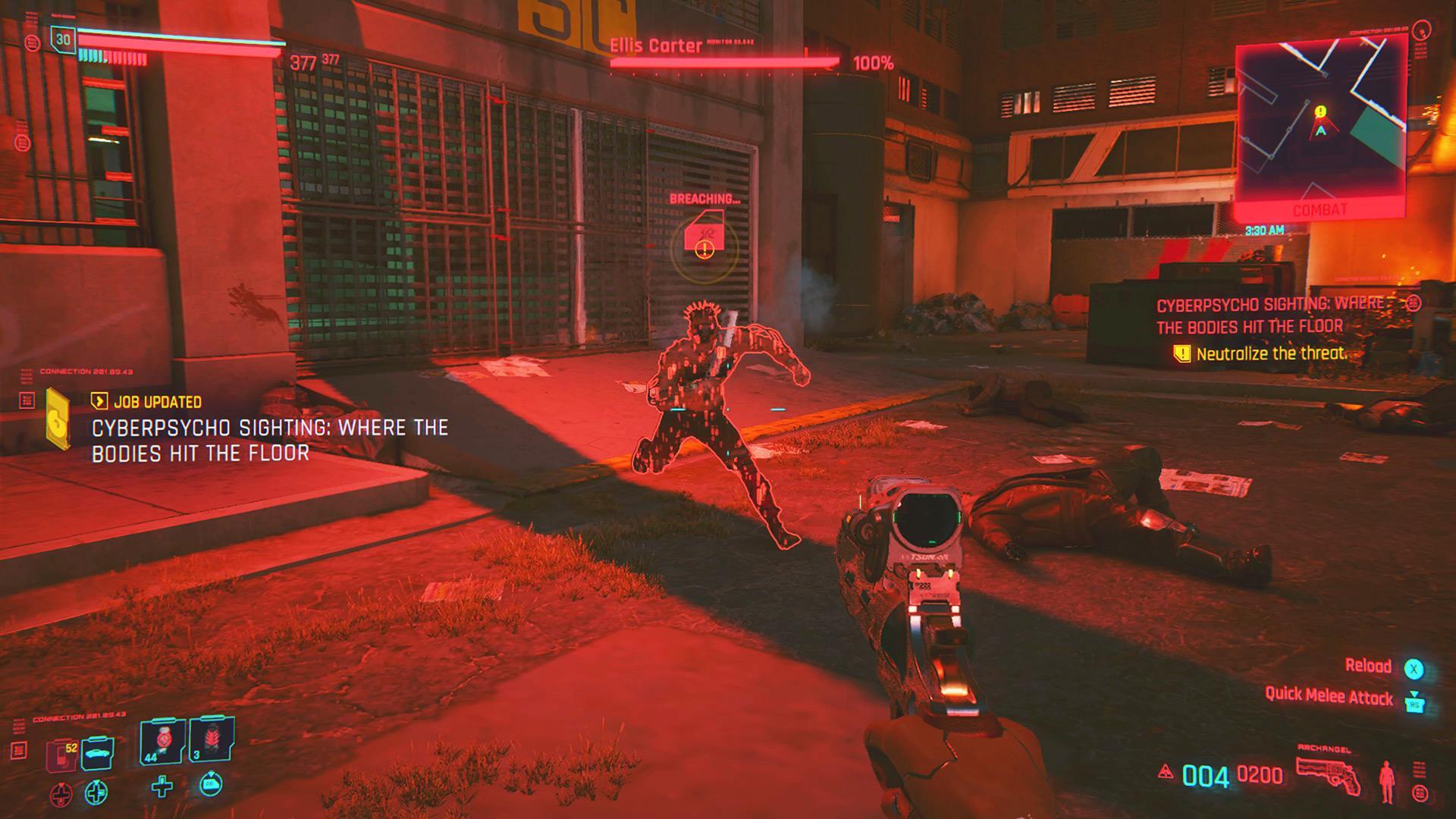 Once you've taken Ellis Carter down, he'll drop a Breach Protocol quickhack skill shard, which will grant V an immediate level up in that skill. Pick up the conversation between Brick and Ellis that's also on his body to continue the mission.
Regina will text you thanking you for taking care of the cyberpsycho, and will reward V with 1,300 eddies, 118 XP, and 265 Street Cred XP.
---
For more Cyberpunk 2077 guides, click here. And if you'd like to read other articles on the Games Atlas site, check out this link.