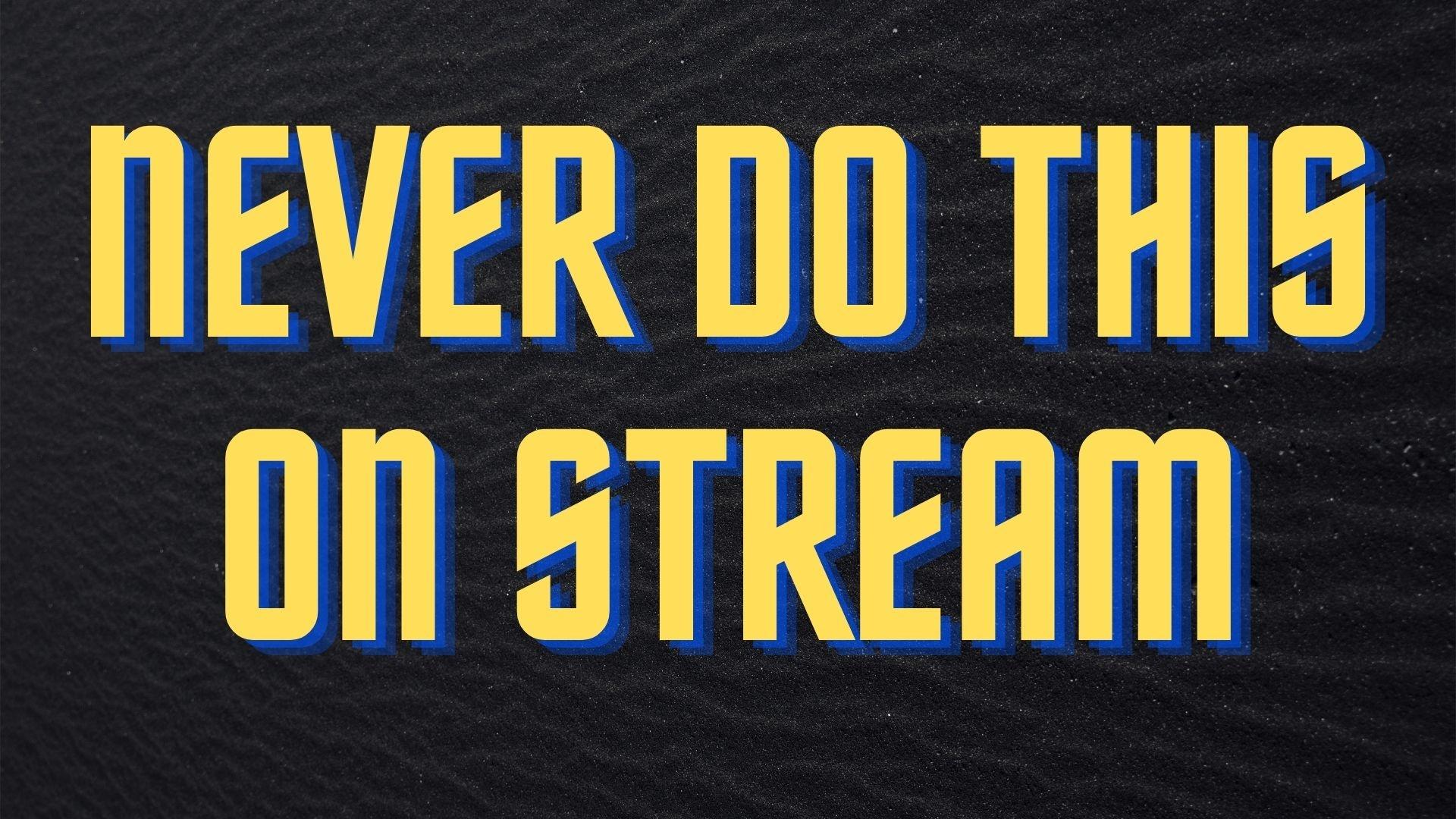 Everybody makes mistakes especially when they are a beginner at something. It is the same case with streaming, and today I will talk about things you should NEVER do on stream on Twitch, Youtube, or any other platform, either as a creator or as a viewer. So without further ado let's begin.
5 Things You Should NEVER Do On Stream
#5. Not Doing The Research
It applies to almost every job there is. Many people are just not doing enough research before making content or saying their opinion on the internet. There is a need for some verification if we are trying to make a point or present a game to the audience. The more we know about a certain topic can impact how interesting we are. It is also very important to do in-depth research on Copyright Laws in your country, read the streaming platform Terms and Conditions. It is also important to research some free-to-use music, images, and programs to avoid Copyright strikes, especially when you are just starting out your journey as a streamer.
#4. Do NOT Rely on Expensive Equipment
One of the things you should never do on stream is relying on expensive, high-end stuff. The most important aspects of becoming successful are charisma and creativity. You do not need the best microphones, gaming PCs, and cameras to start streaming and gain popularity. All you need is a good and creative idea, and the ability to attract more and more viewers, either with the content you create or the person you are. Many people make the mistake of buying a lot of streaming equipment first, without a plan of the content they want to make.
#3. Do NOT Bully
It does not matter if you are a content creator, streamer, or viewer. One of the most important rules about showing any activity online is NOT to bully anyone. Mental abuse in the form of making fun of somebody or especially making them feel bad about themselves is one of the worst kinds of abuse there are, so try to empathize and try putting yourself in someone else's shoes, and if you see that it would be mean to you, do not do it to another person on chat, or another streamer.
#2. Think Before Saying/Typing
Similar to the rule above, we should all learn to accept people and do not make them uncomfortable when it is clearly not appropriate. Many people make the mistake of just speaking out before they think. Do NOT do that. I am not saying to avoid jokes or anything like that, because it is similar in all relations between people. If we know a certain person like a streamer for a long time, we also start to know them and their kind of humor. However, it is important to be aware of the limitations and moral boundaries. It is very easy to harm someone we do not know, and we do not know what he might be going through and even simple, innocent at the first sight jokes could be harmful. So it is very, very important to always use your brain and think about what something meaningless to us might do to another person.
#1. Do NOT Lie
One of the most important, if not THE most important thing NOT to do, especially as a streamer is lying. From history, we know it always comes out, and creators like Phantom Lord or ZileanOP are perfect examples of why lying to your audience does not pay off. The best solution that comes to mind is just being honest from the get-go, have a clear plan of what you want to create, and share as much as you can with your audience, without revealing any private or confidential information. Just be true to yourself and the content you create, do not let others turn you into someone who would just lie to their audience and exploit people's compassion for personal gain.
---
These were the Things You Should NEVER Do On Stream.
For more lists be sure to check out The Best Game Pass Games.
Make sure to check out our new and improved comment section and write your opinion down there!