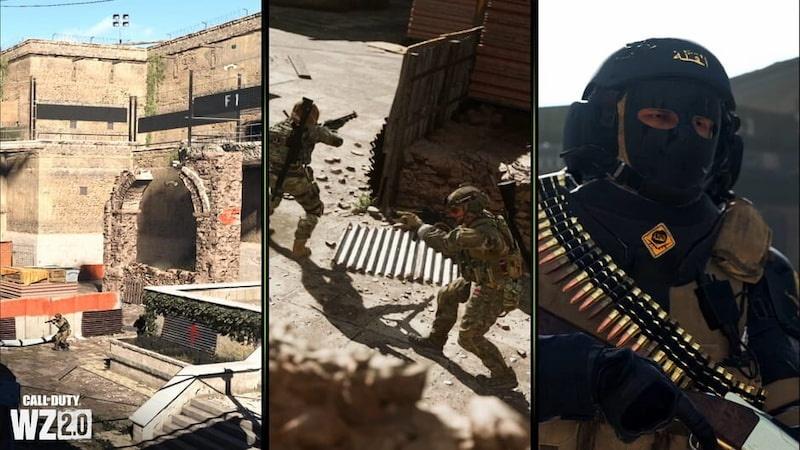 You just started playing the game and were wondering what are the best Warzone 2 controller settings? Worry not, because we ate Games Atlas got you covered!
Warzone 2.0 is the new and refreshed Call of Duty battle royale game, a follow-up to the great Warzone from 2020.
READ NOW: Best Warzone 2 Meta Guns
Now let's jump straight to the best Warzone 2 controller settings so you can dominate the opposition!
The Best Warzone 2 Controller Settings
Inputs
Button Layout: Tactical
Flip L and R: Off
Stick Layout Preset: Depends on the preference
Controller Vibration: Off
Trigger Effect: Off
Turn off everything that could impact your aim, so like you don't really need vibration and it might throw you off your target once in a while, same goes for triggers.
Aiming
Horizontal Sensitivity: 6-9
Vertical Sensitivity: 5-9
Sensitivity Multiplier: Default
Vertical Aim Axis: Depends on the preference
Gameplay
ADS Behavior: Hold
Change Zoom Shared Input: Sprint etc.
Automatic Sprint: Off
Equipment Behavior: Hold
Weapon Mount Activation: ADS + Melee
Interact/Reload:

Prioritize Interact

Armor Plate: Apply All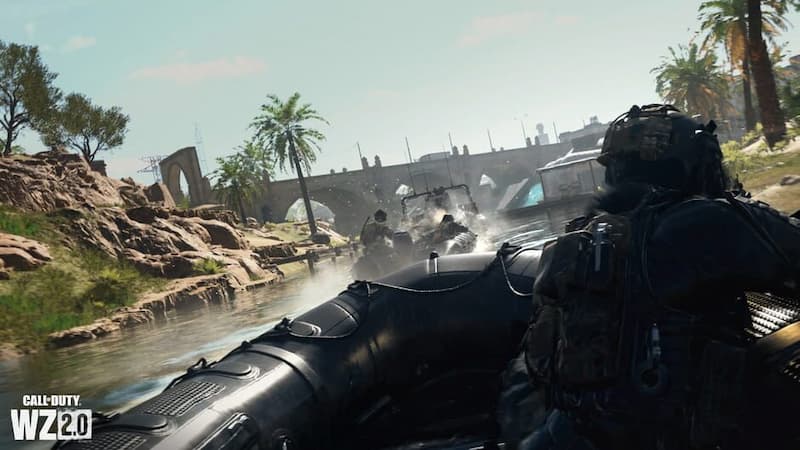 Credit: Activision Blizzard
Best Warzone 2 Controller Settings – Advanced Settings
Aim Assist
Target Aim Assist: On
Aim Assist Type: Default (Focused for sniping, quick-scoping)
Gyro Aiming
Keep everything off, will not help much with precision and gameplay, however, if you like or need to use it feel free. Gyro Aiming means that you will aim with aiming your entire controller, not the sticks.
Aiming
Aim Assist Curve Type: Standard
Play around with this setting because some might find it easier to play on Linear or Dynamic. It basically impacts how fast your aiming is going to be depending on how you bend your stick.
For example on linear, it will not matter if you slowly turn the stick and by just a little or to the maximum bend and fast. It will always move the camera at the same speed.
ADS Multiplier: Default
ADS Sensitivity Transition Timing: Instant
Custom Sensitivity Per Zoom: On
Custom Sensitivities
Make everything up to X3 zoom between 0.9 and 1.1. It will slow or fasten your overall sensitivity down while aiming with short-range scopes. You can also drop it down to between 0.7 and 0.9 for long-range scopes, more than X3 zoom.
Input Deadzones
Make them as low as possible without your controller drifting. It is the equivalent of your thumb sticks reaction time. The lower, the better. Join a custom game and set it to around 0.02 for left and right sticks, as well as L2 and R2. See if the camera moves by itself or if your character is walking.
If no then you can try going even lower, if yes try going up a few notches to 0.04 for example. Rinse and repeat until you hit your sweet spot.
Movement Behaviors
Sprint: Toggle
Auto Move Forward: Off
Tactical Sprint: Double Tap
Grounded Mantle: Depends on the preference
Automatic Airborn Mantle: Partial
Automatic Ground Mantle: Off
Invert Slide and Dive: Standard
Plunging Underwater: Movement
Parachute Auto Deploy: Off
Sprinting Door Bash: Depends on the preference
Ledge Hang Mantle: Mantle Only
Combat Behaviors
ADS Stick Swap: Off
Backpack Alternate: Depends on the preference
Weapon Mount Movement Exit: On
Weapon Mount Exit Delay: Short
Depleted Ammo Weapon Switch: Off
Quick C4 Detonation: Off
Vehicle Behaviors
Vehicle Camera Recenter: Short Delay
Camera Initial Position: Free
Overlays Behaviors
Ping Wheel Delay: Short
Double Tap Danger Ping Delay: Short
These were the best Warzone 2 controller settings, now good luck on the battlefield, and make sure to play around with these settings, because something else might work for you too!
---
RELATED: