Watch the new Story Trailer of The Last of Us Part II, learn all about the Collector's and Ellie Editions and much more!
Alongside the trailer, Naughty Dog revealed the various editions of the game, including The Last of Us Part II Standard Edition, Special Edition, Digital Deluxe Edition, Collector's Edition, and Ellie Edition, in collaboration with PlayStation.
Collector's Edition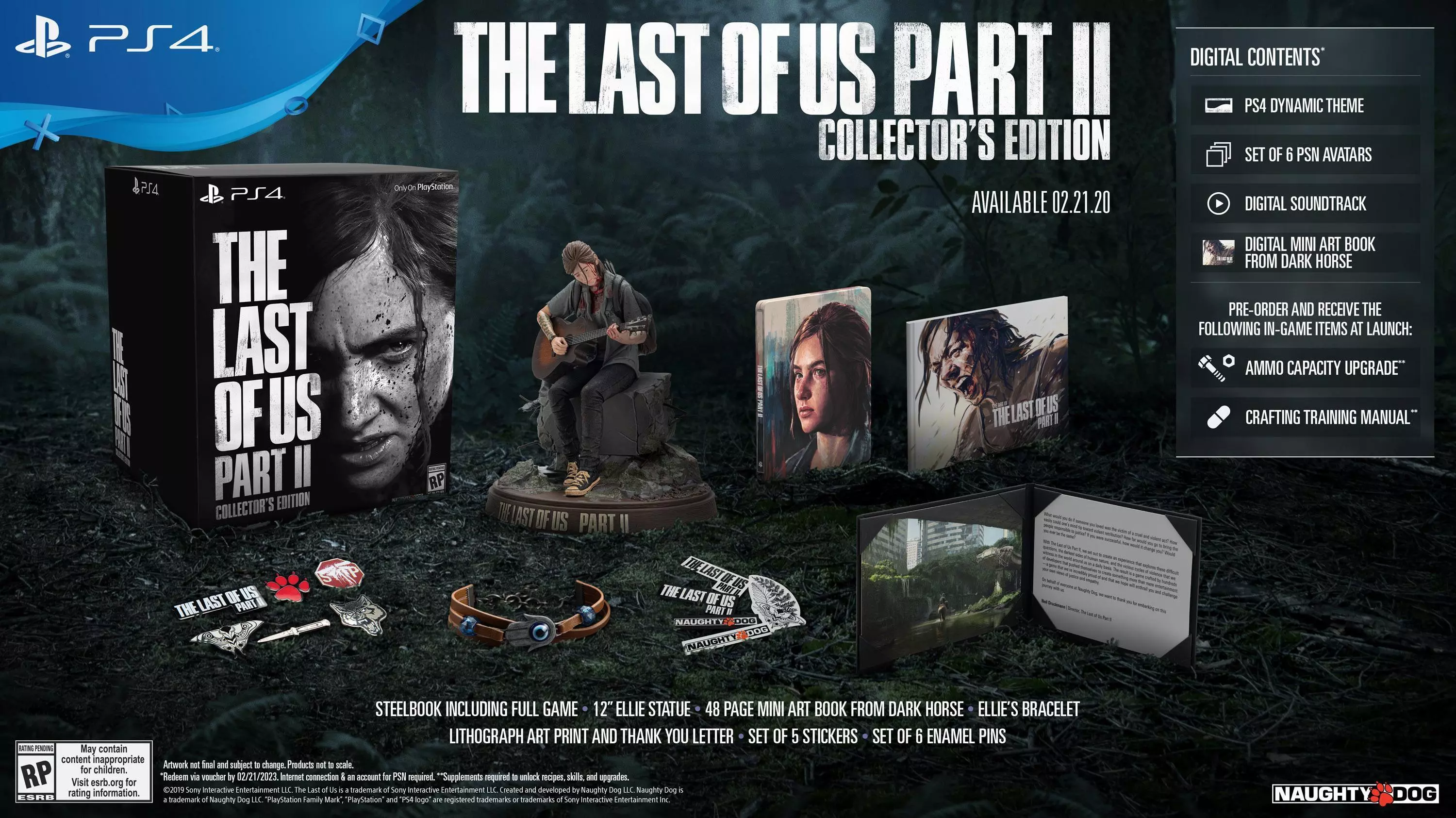 The Collector's Edition includes a beautifully crafted 12" Ellie statue, a life-sized replica of Ellie's bracelet, a custom SteelBook case, 48-page mini art book from Dark Horse, a set of six enamel pins, lithograph art print, and a set of five stickers. The Collector's Edition also comes with a voucher for digital content, including a PS4 dynamic theme, a set of six PSN avatars, a digital soundtrack, and a digital version of the mini art book.
Ellie Edition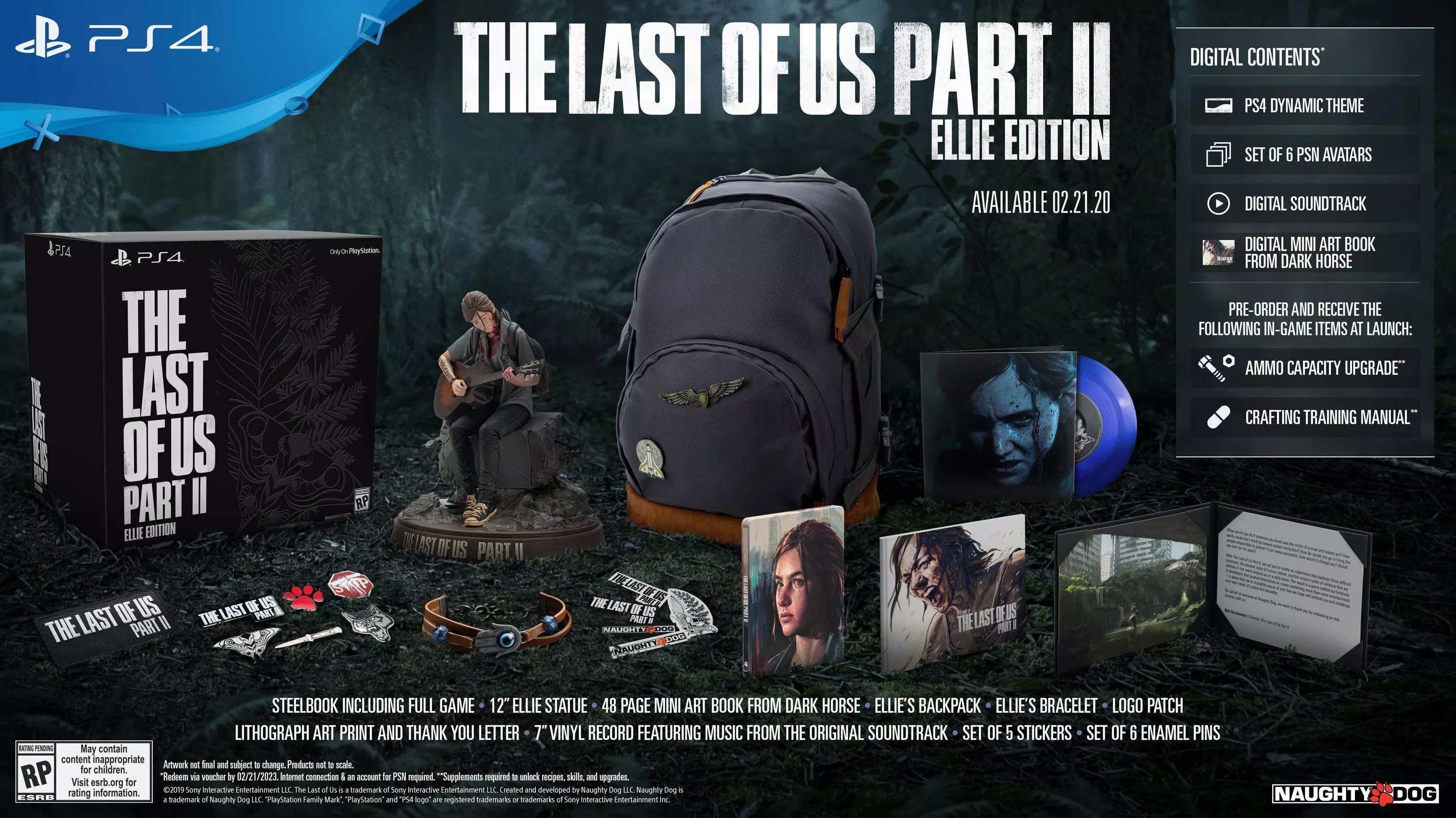 The Ellie Edition gives you all of the contents of the Collector's Edition, plus a full-sized, fully functional recreation of Ellie's backpack, an embroidered patch, and a 7" vinyl record featuring music from the original soundtrack. There's also a Special Edition version that features the custom SteelBook case and all of the digital content found in the Ellie Edition and Collector's Edition.
Digital Deluxe Edition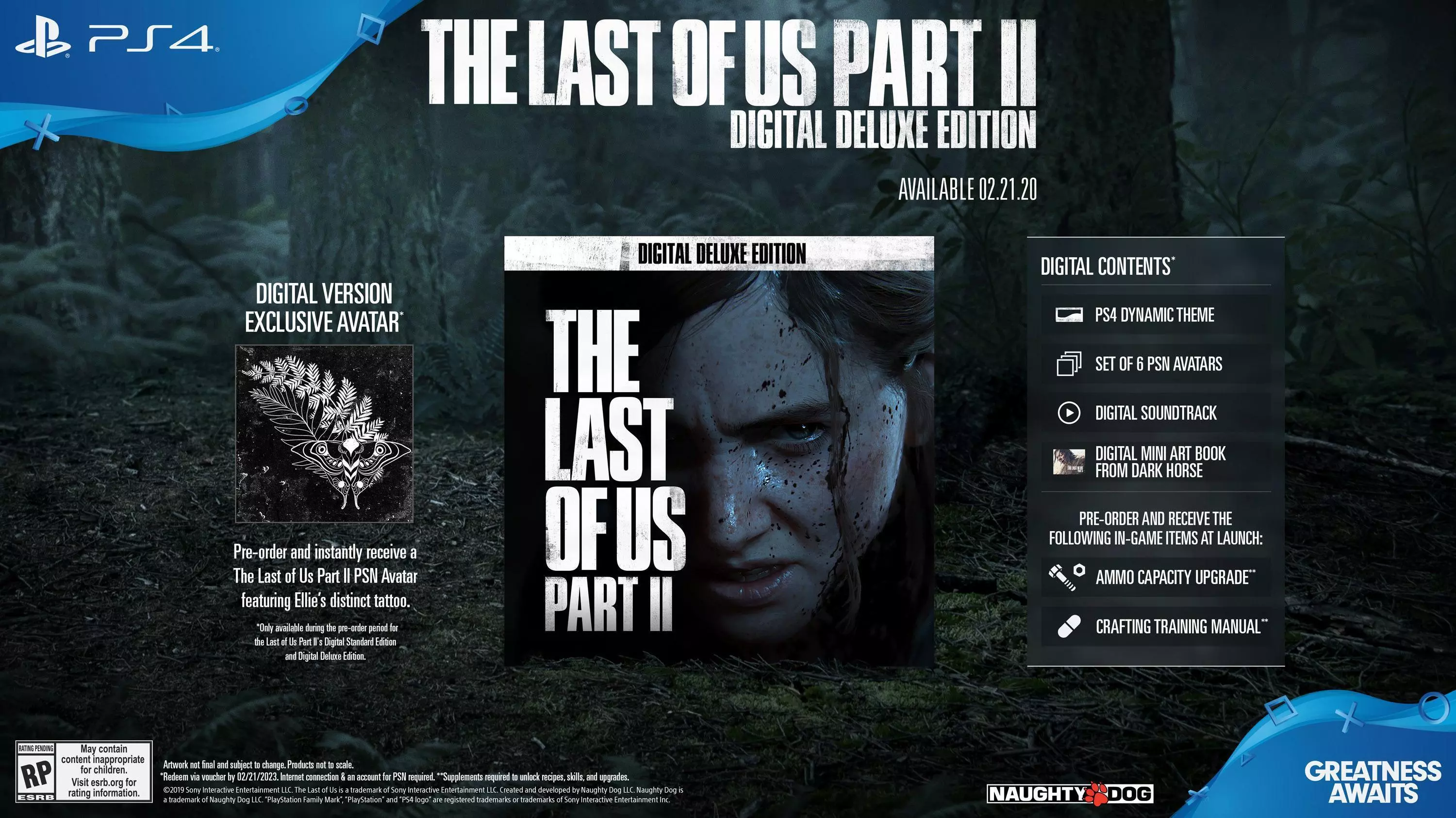 For those that prefer to go digital, here's the Digital Deluxe Edition, which includes all of the digital content outlined above, as well as a digital copy of the Standard Edition. If you pre-order either of these versions on PlayStation Store, you'll instantly receive a The Last of Us Part II PSN avatar featuring Ellie's tattoo. Additionally, if you pre-order any edition of the game, you'll also receive two in-game unlocks at launch:
Ammo Capacity Upgrade: Instantly unlock an ammo capacity upgrade for Ellie's pistol.
Crafting Training Manual: Instantly unlock the Crafting Training Manual, which provides access to new crafting recipes and upgrades.