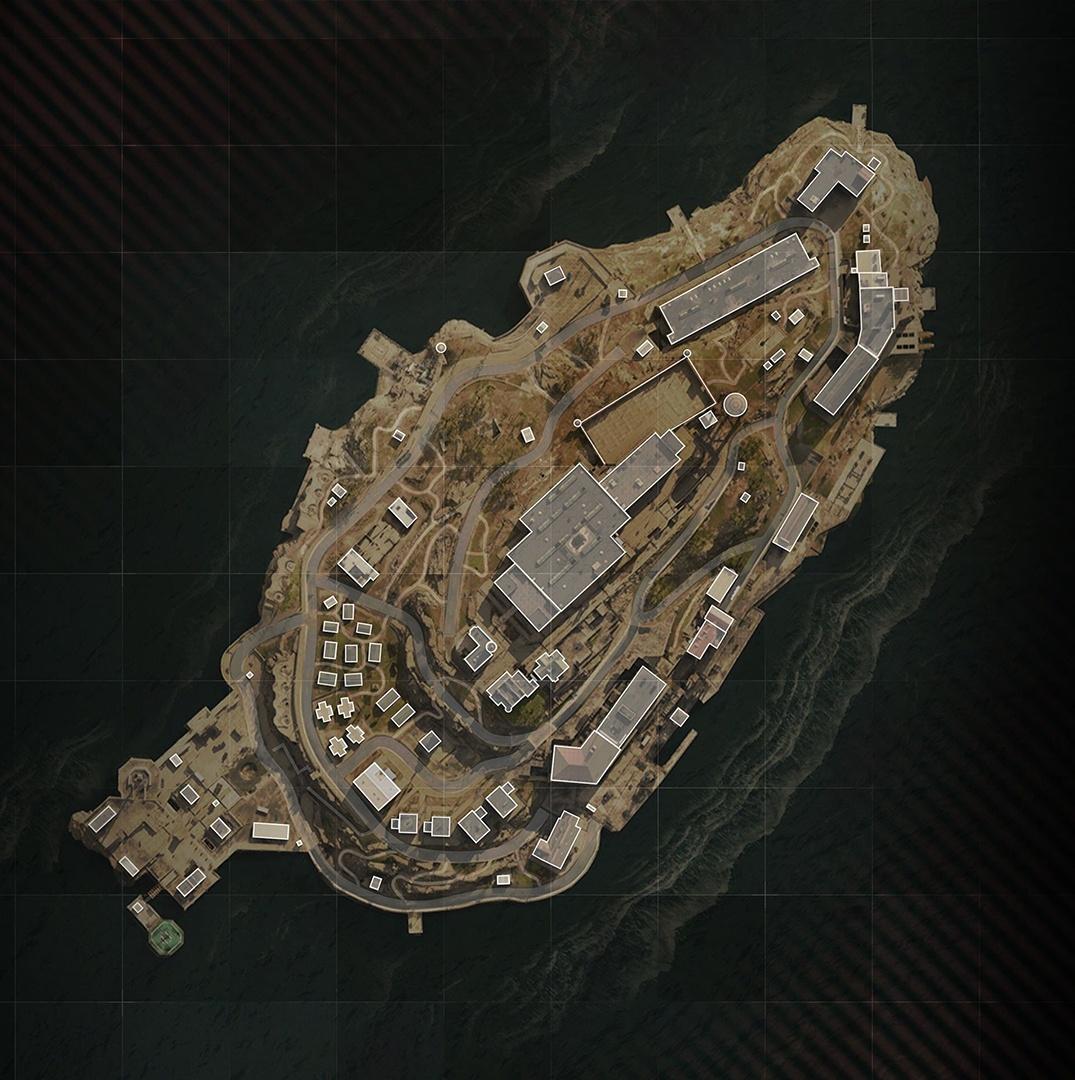 Rebirth Island is a Battle Royale map available for Call of Duty: Warzone. It was released on December 16, 2020, as part of the free content included in the Call of Duty: Black Ops Cold War Season One.
Including an entirely new battle royale experience: Rebirth Island.
An illicit Soviet base raided and shut down by the CIA in 1968, during which Operator Russell Adler caught and forcefully interrogated the base commander Vikhor "Stitch" Kuzmin, it appears this island was rebuilt and recommissioned by Stitch in 1984 with one purpose: the creation and testing of the deadly Nova 6 gas.
Part prison, part chemical bioweapons manufacturing and testing facility, the entire island has dozens of locations to explore including laboratories, barracks, decontamination areas, and a hilltop prison block where unspeakable acts have been perpetrated.
Prepare for intense, close-quarter action with a similar playstyle to Warzone's Mini BR mode as Rebirth Island comes to Warzone. Expect Trios and Quads with a lower player count than Verdansk, amping up the action and intensity until the final circle, or the last squad is left standing.
Rebirth Island also features a new Gulag, available during specific game modes. In addition, there is a new Verdansk prison to fight your way out of as well.
Rebirth Island Points of Interest (POIs):
Bioweapons Lab
Chemical Eng.
Construction Site
Decon Zone
Factory
Harbor
Headquarters
Living Quarters
Prison Block
Security Area
Shore