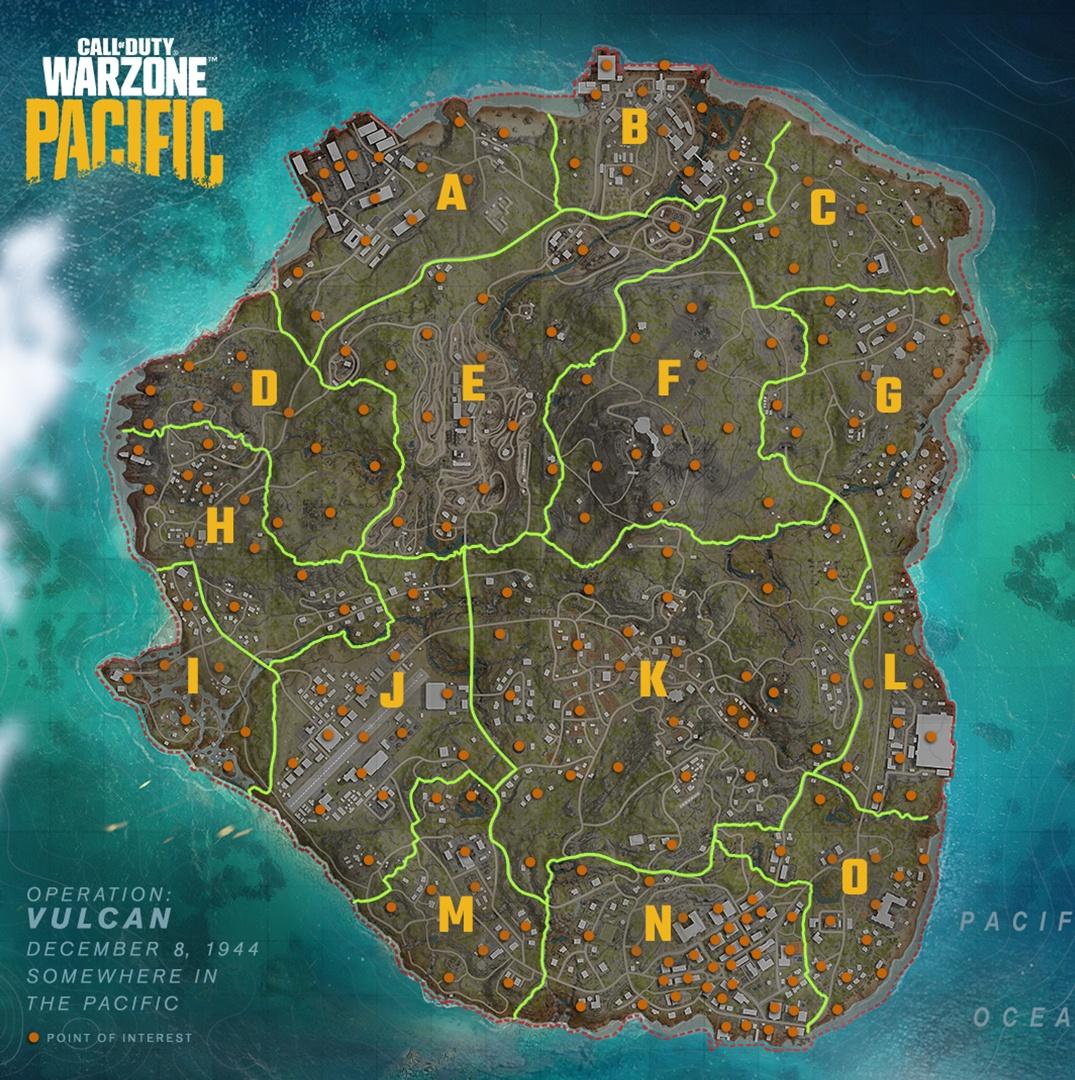 Caldera is a Battle Royale map available for Call of Duty: Warzone. It was released on December 8, 2021, as part of the free content included in the Call of Duty: Vanguard Season One. 
On December 8, Vanguard owners will receive 24 hours of exclusive access to Caldera, the brand-new Warzone Pacific map. During this initial period, all Warzone players will be able to drop into Rebirth Island. After this exclusive period, Caldera becomes accessible to all players, with Rebirth Island returning later in Season One.
Caldera comprises 15 huge, distinct areas to explore and fight across once Operation Vulcan begins. There are also hundreds of lesser points of interest to investigate and use to your tactical advantage.
Welcome to Paradise: the new home for Warzone Pacific known as Caldera! 
Caldera Map Layout: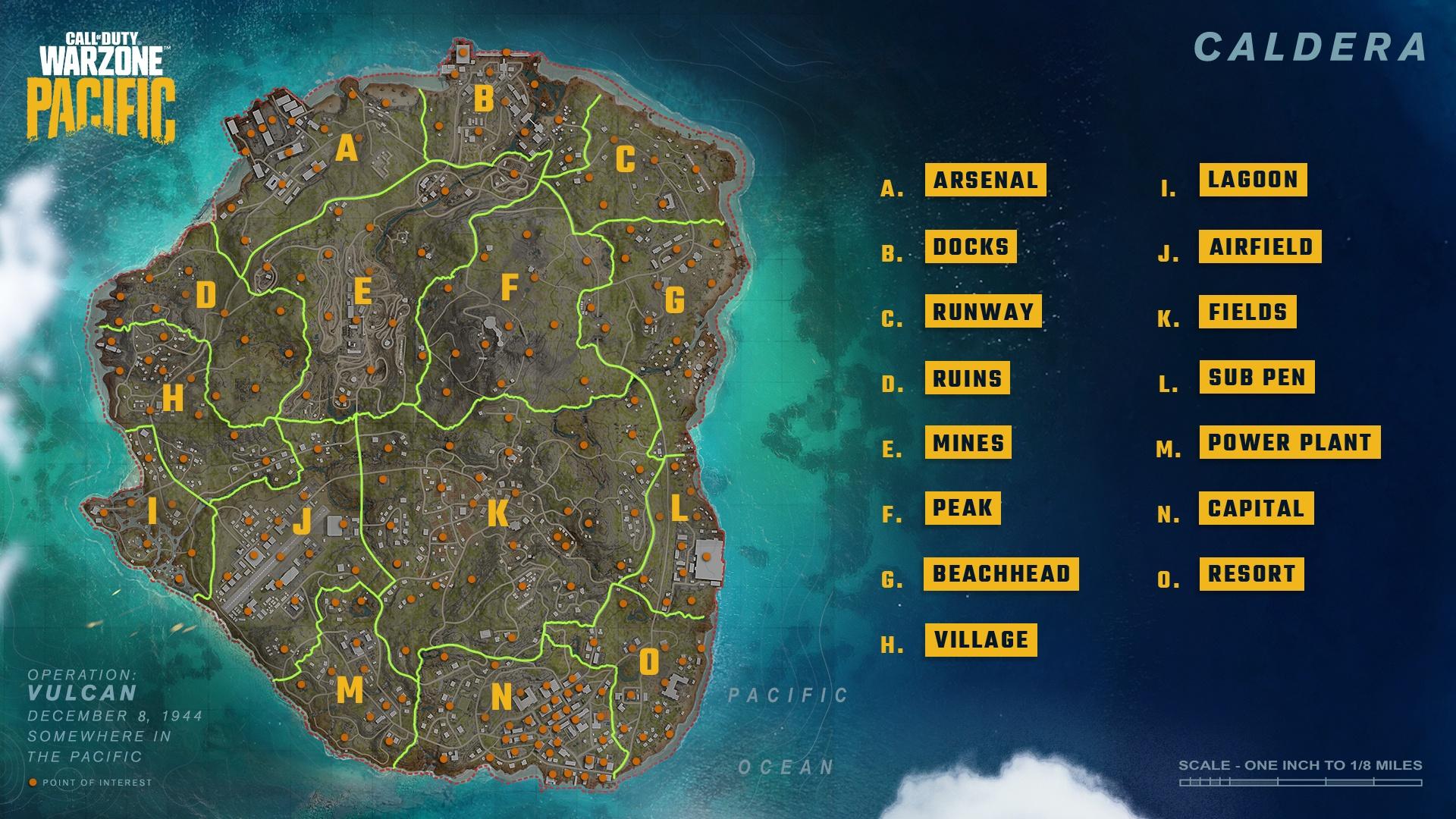 Warzone Caldera Points of Interest:
Naval Arsenal
Industrial Docks
Runway
Ruins
Phosphate Mines
Peak
Beachhead
River Village
Clear Water Lagoon
Caldera Terminal
Agricultural Center
Shark's Lair Submarine Pen
Caldera Power Plant
Caldera Capital City
Royal Cabana Resort