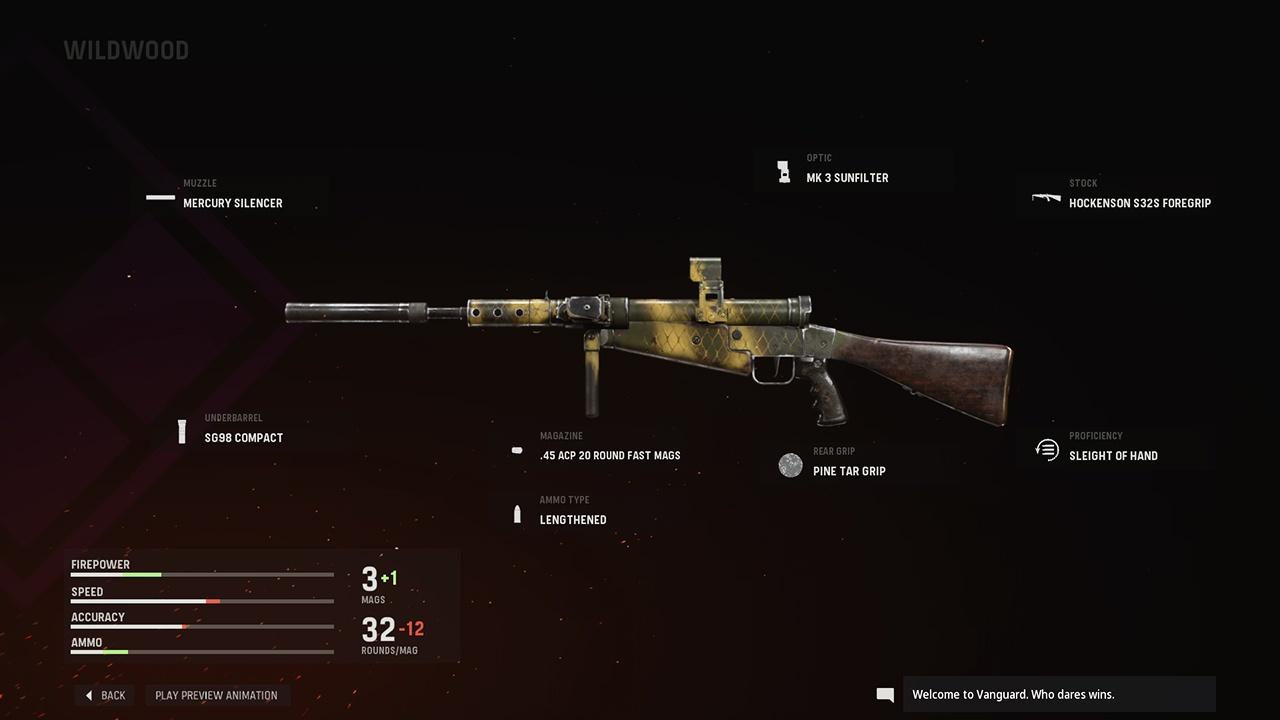 The Wildwood is a Weapon Blueprint featured in Call of Duty: Vanguard.
It is a Legendary SMG blueprint included in the Task Force One Pack, obtainable as Pre-Order Bonus of Call of Duty Vanguard.
The Wildwood Submachine Gun is configured with 8 attachments, one of which is a barrel that changes the weapon from a fully automatic close-quarters tool to a burst-fire weapon. Combined with a magazine attachment chambered in higher caliber ammunition, this variation on the highly mobile Submachine Gun via the Weapon Blueprint makes it a unique addition to your loadouts on day one. So long as your aim is true, this weapon can be used to aim around corners and down targets with a single burst.
Every Blueprint unlocked in COD Vanguard will be also playable COD Warzone later this year.
Blueprint Info
Users Rating
Wildwood Blueprint Attachments:
How To Get the Wildwood Blueprint:
To get the Wildwood Blueprint you need to digitally pre-order any edition of Call of Duty: Vanguard. You will receive the Frontline Weapons Pack, available to use in Vanguard and Warzone when the game launches on November 5, 2021.