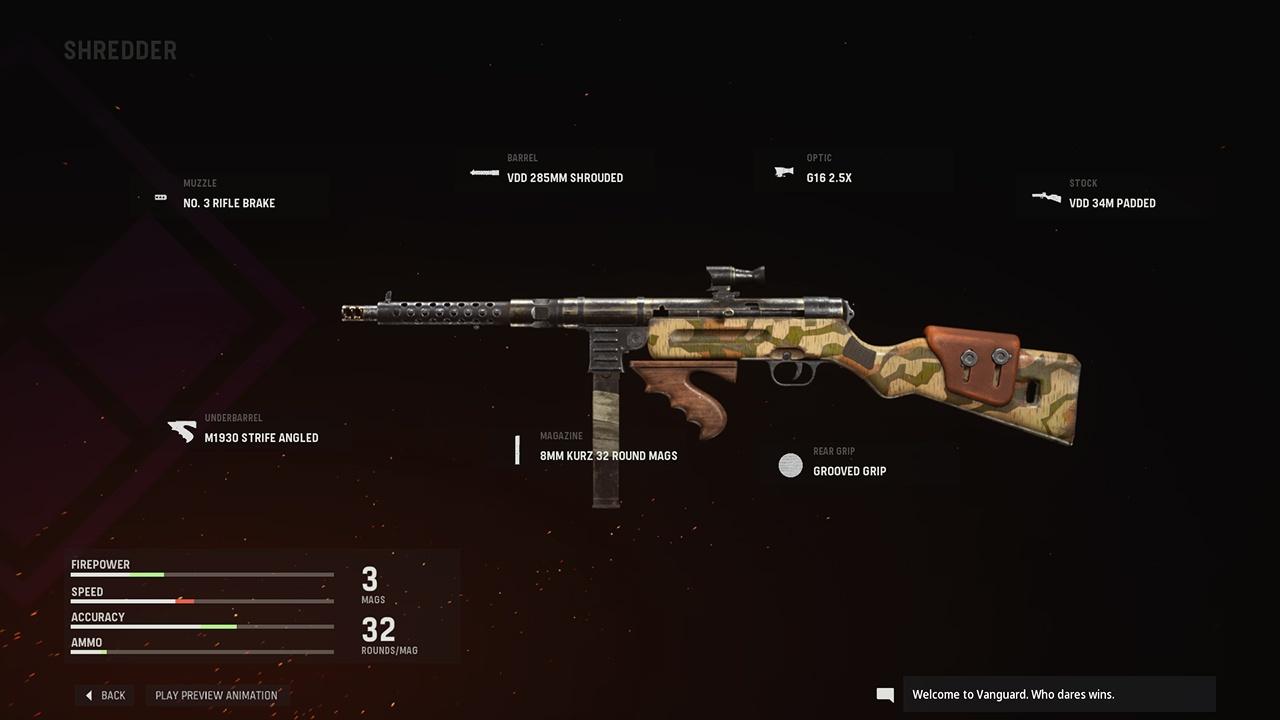 The Shredder is a Weapon Blueprint featured in Call of Duty: Vanguard.
It is a Legendary SMG blueprint included in the Task Force One Pack, obtainable as Pre-Order Bonus of Call of Duty Vanguard.
The Shredder Submachine Gun is configured with 7 attachments that turn this workhorse into a bigger threat for mid-range engagements. This includes a magazine attachment that increases the caliber of bullets for better damage at range, and a long barrel that improves accuracy, and some stability when maneuvering more slowly. Complete with some additional parts for tempering increased recoil, it allows this weapon to compete with some of the Assault Rifles at those prolonged distances.
Every Blueprint unlocked in COD Vanguard will be also playable COD Warzone later this year.
Blueprint Info
Users Rating
Shredder Blueprint Attachments:
How To Get the Shredder Blueprint:
To get the Shredder Blueprint you need to digitally pre-order any edition of Call of Duty: Vanguard. You will receive the Frontline Weapons Pack, available to use in Vanguard and Warzone when the game launches on November 5, 2021.