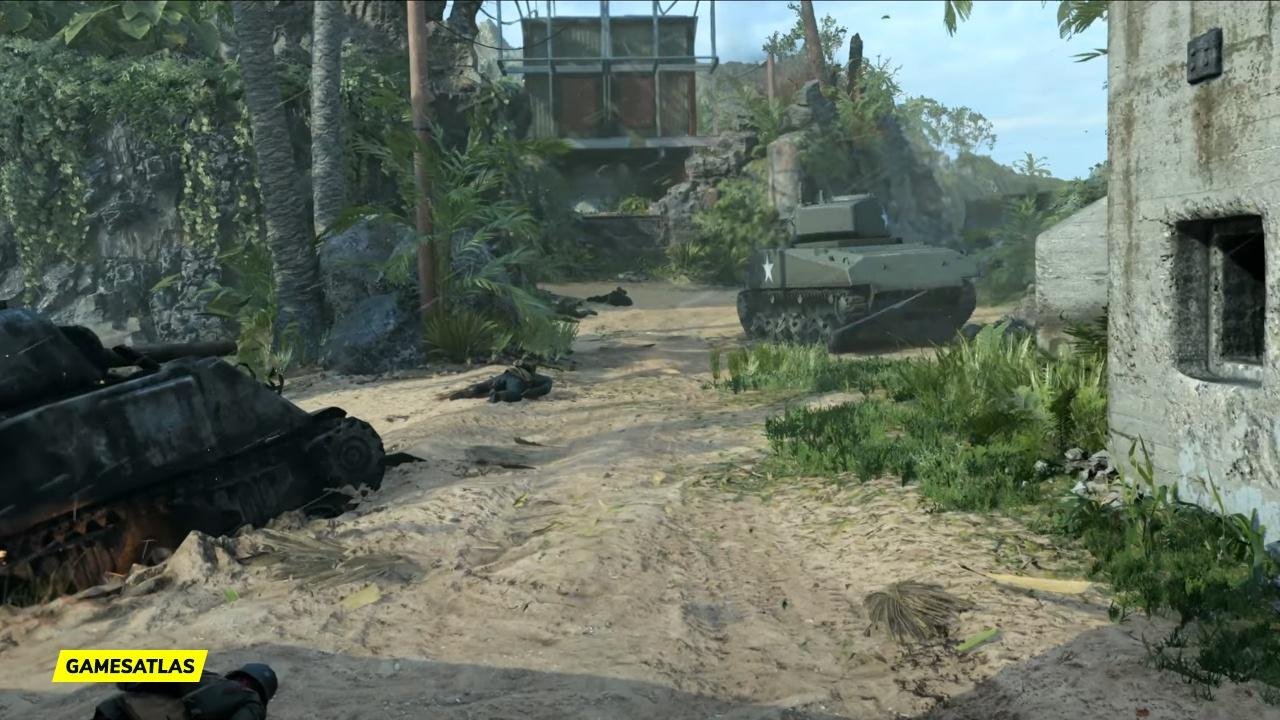 Gavutu is a multiplayer map featured in Call of Duty: Vanguard. It is a map designed for the classic 6 vs 6 core multiplayer battles.
The map was included in Call of Duty: Vanguard at launch.
Based on the crucial land battle in the Pacific Theater that began the Allied Guadalcanal Campaign (A.K.A. Operation Watchtower) the map Gavutu is one island that the Eastern Axis forces used for ship refueling and a communications base.
Whether by chance or a gift from Mother Nature, inclement weather allowed Allied forces to arrive unseen as air forces dove down and strafed adjacent airfields and defense turrets.
Well-entrenched on the island, Axis forces were ready to lay fire on an Allied ship, numbered 368, that ran ashore towards the middle of the island.
From either end of this southern island, squads will run along the stormy beachfront, through caves and forests, and within and atop the crashed naval landing craft.
Map Info
Release

Game Launch

Location

Gavutu Island, Japan

Players

6v6

Map Type

Medium
Users Rating
Gavutu Mini Map Layout: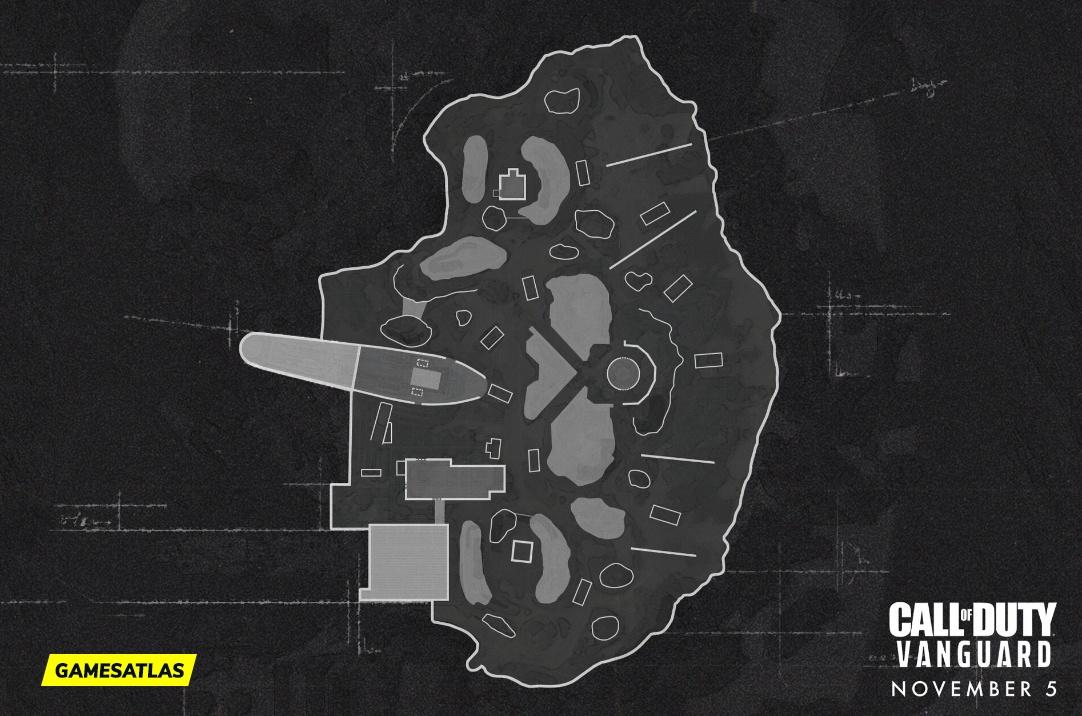 Gavutu Hardpoint Rotations:
All the Hardpoint locations and rotations in the COD Vanguard Map Gavutu:
Anti Air Gun
LST Ship
South Beach
Radar Station
Docks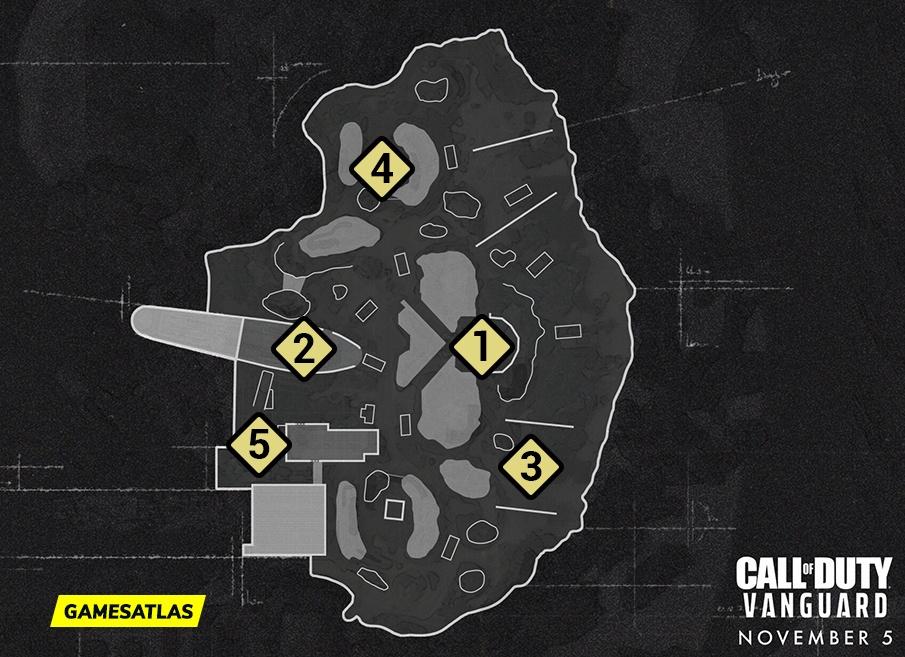 Gavutu Screenshots: