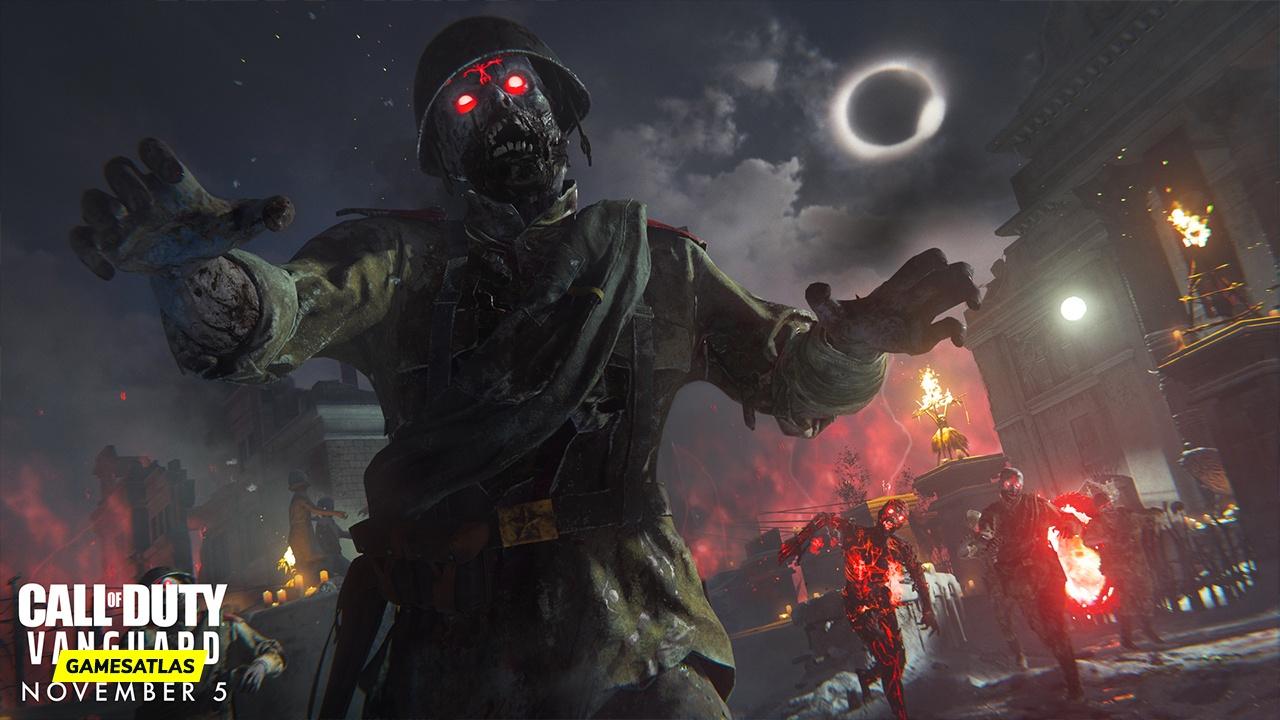 Der Anfang is the first Zombies map featured in Call of Duty: Vanguard.
The Dark Aether story expands in WWII. Battle the otherworldly entity raising the fallen and fight back against an army of the undead in this entirely new Zombies experience from Treyarch.
"Der Anfang", or "The Beginning", introduces players to these Dark Aether entities via their artifacts, which were plundered by antagonist Oberführer Wolfram Von List. This officer was in command of the Die Wahrheit battalion in search of mystical antiquities to help turn the tide of the war in the Nazis' favor.
Von List, now bonded with Kortifex, has gained the power to raise the dead. What better field to create an army of undead than the mass graves of Stalingrad, a year following the Nazis' worst defeat in one of the war's most decisive battles?
Our operatives have one slim hope in the form of help from unexpected sources. Professor Gabriel Krafft, a demonologist forced by Von List to uncover the five artifacts, sent out the initial distress call that got our operatives stuck there in the first place. With his guidance, and the help of the four entities fighting against Kortifex the Deathless, who all can give you special new powers, there might be some way to break the containment spell and keep the undead horde from sweeping across Europe.
Map Info
Release

Game Launch

Map Type

Zombies