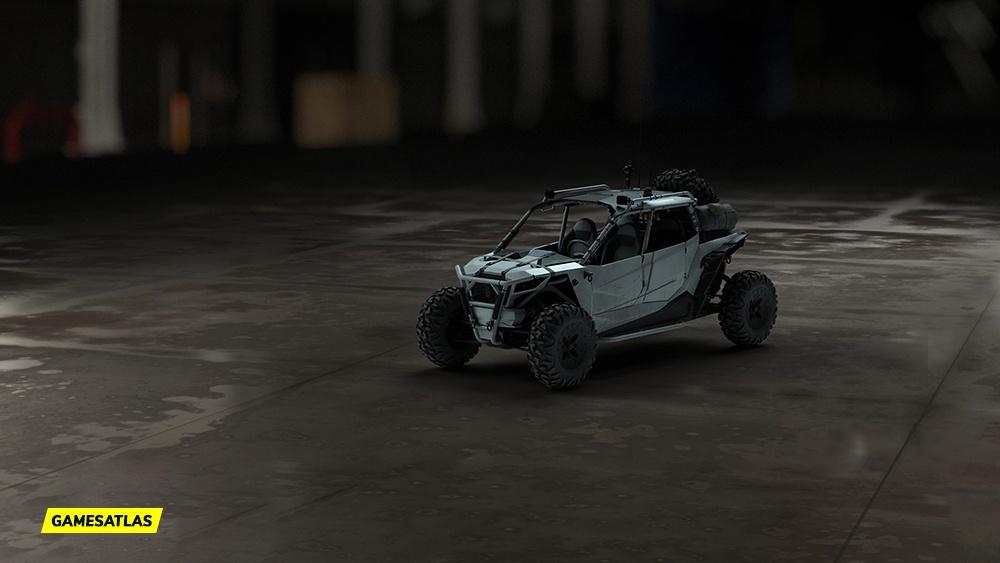 Vehicle Info
Release

Game Launch

Description

The pinnacle of ultralight tactical off-road vehicles, allowing for rapid personnel deployment for squads of up to four. Go deep and hard in the most rugged and austere environments with world-class mobility and versatility.

Damage Rating

Low
The UTV is one of the Vehicles available in Call of Duty: Modern Warfare 2 (2022).
The pinnacle of ultralight tactical off-road vehicles, allowing for rapid personnel deployment for squads of up to four. Go deep and hard in the most rugged and austere environments with world-class mobility and versatility.
The UTV has 4 seats capacity and a Low damage rating.
Except for the tanks, all the MW2 vehicles will be also accessible in Warzone 2 when the game releases on November 16, 2022.