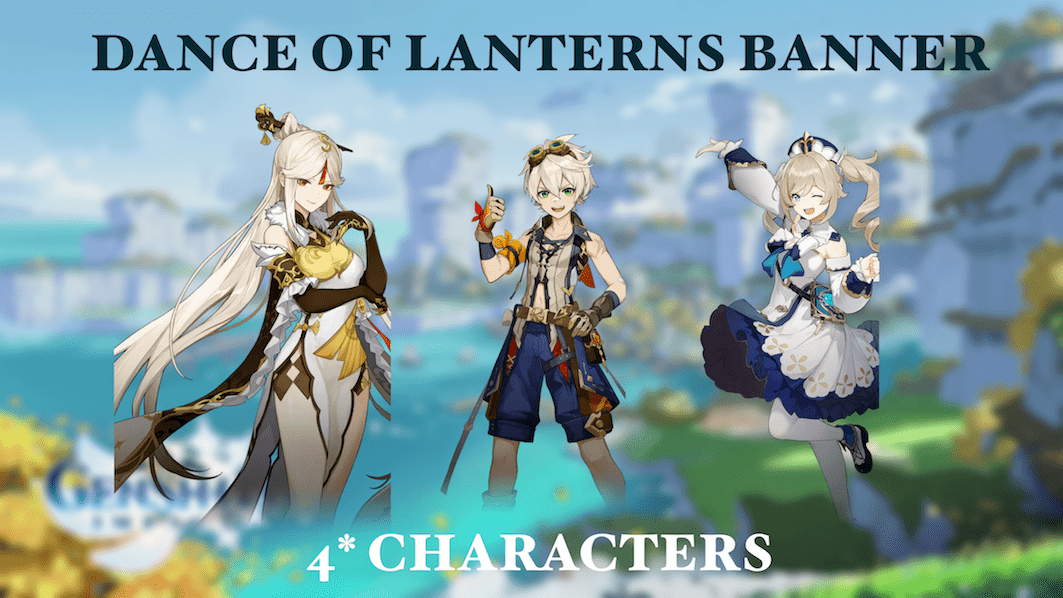 The upcoming banner for Keqing is the first time without a new 5 star character being released. The decision on whether to pull on this banner is ultimately yours, especially since Keqing can be obtained from the standard banner. If you are planning on pulling for this banner, you might want to consider the strong 4 star characters that you can obtain from it. The constellations from these 4 star characters are highly sought after due to the boosts that they can provide. This guide will detail the roles of each of the 4 star characters and help you to decide whether you would like to pull for the banner.
Bennett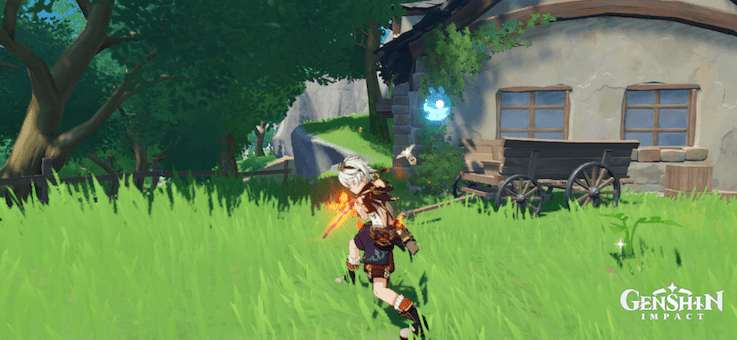 Bennett is possibly one of the best 4 star characters due to his amazing abilities as a support character. Apart from healing, he can also give your Main DPS an ATK bonus based on his Base ATK. This, accompanied with a 4 set Noblesse Oblige, contributes to Bennett being an S tier Support. His passives, along with an Energy Recharge weapon, will allow him to gain his Ultimate quickly for you to deal more damage. As someone fortunate enough to have Bennett since the start of Genshin Impact, I would greatly recommend him for your team. His Pyro element allows him to be in any team composition due to its flexibility and wealth of elemental reactions.
Constellation wise, Bennett's first constellation is the biggest buff to him as a support as the HP restriction is no longer present and there is an additional 20% Base ATK, allowing for higher damage with each Ultimate. C5 increases the level to which you can increase the Talent for his Ultimate, which could allow for greater DMG. However, I feel that he already buffs one's characters to a large extent and achieving this constellation might be unnecessary or difficult. C6 is particularly beneficial if your Main DPS is a Pyro character such as Diluc, Xiangling, Xinyan or Hu Tao. The buff to Pyro DMG bonus within his ultimate radius will allow you to do more DMG with each hit since normal and charged attacks can also deal Pyro DMG. However, do note that the additional Pyro DMG could be less beneficial if you have a Physical DPS character on your team such as Razor since this will make him do less DMG.
I personally would recommend obtaining C1 Bennett as obtaining all the other constellations could be difficult and the buff is not as great as the first constellation. Bennett has buffed my CRIT DMG greatly, from around 92k to 134k in Teyvat -- he is definitely a character you want on your team.
Ningguang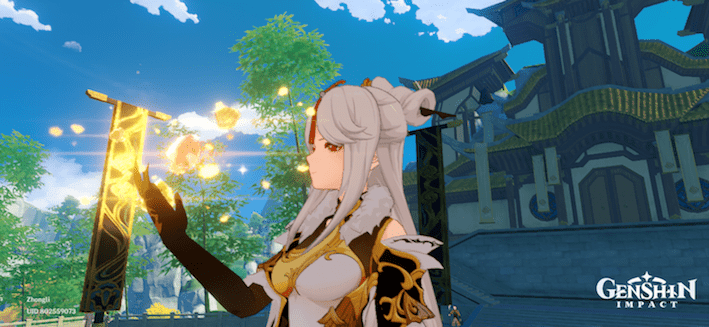 Ningguang is another strong 4-star character, especially with the new update that buffs the Geo element. I have already written a short guide about Ningguang and overview of her character in this article, about the Stand By Me event. As a Geo Main DPS, it is up to you if you would prefer more reactive (e.g. Hydro, Pyro) elements or the more inert Geo element. Both have their benefits since Geo can still make small elemental reactions of Crystallise with almost all elements, hence allowing for shield breaking of all elements (albeit at a slower pace). Ningguang gets stronger with each constellation and is definitely someone you should consider in this new event banner. She can show her true potential with another Geo support character on her team, so do consider your preferred elements and playstyle before pulling on the banner.
Barbara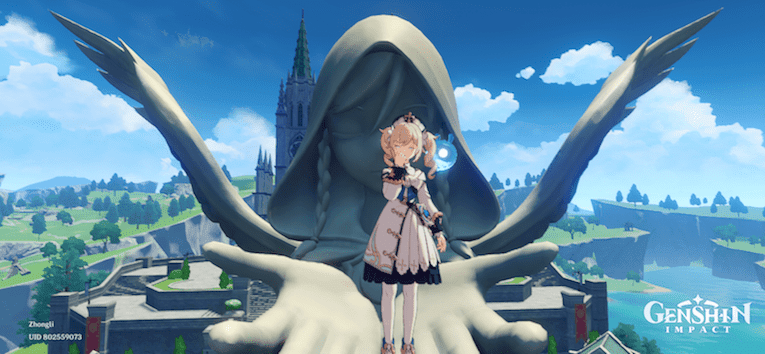 Barbara is already available to all Genshin Impact players as a healer, but her constellations do give her considerable buffs. Apart from her affecting your own character with the Wet status that makes it easier for one to be Frozen or elementally affected by other elements, she is a great healer and each additional constellation allows her to shine. Each constellation gives a buff to her energy regeneration or recharge in some way, but the last constellation allows her to revive characters and to get maximum HP if they die on the field. The last constellation is undoubtedly the best, but unless you already have C5 Barbara and want the other characters, you might want to save your primogems for the next event banner.
Should you pull?
This event banner is a unique one and we cannot be sure if standard banner 5 stars will be available in the future of Genshin Impact. While Keqing is a formidable force when well built, having her already available on the standard banner might make the banner less appealing to some. The 4 star characters rated up on this banner are all strong with great constellations, a decision MiHoYo surely made to encourage pulling for this banner. Personally, I will be pulling on the banner due to my low pity accumulation (and I always get 5* characters only at about 75 pulls) and since I enjoy Keqing's gameplay. We hope you found this guide helpful and do let us know if there are any other guides you would like to read. Best of luck in your pulls!