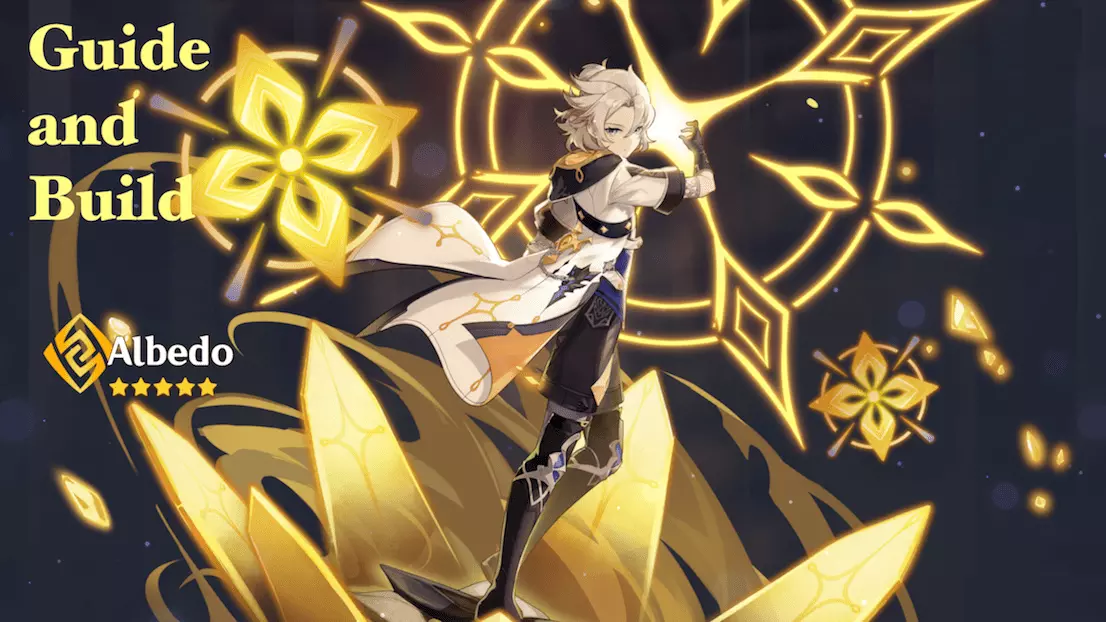 This guide focuses on building Albedo as a sub DPS character, there will be further explanation of what teams you can build using him later on in this article. I have included several free to play options and alternatives for beginner players as well.
Albedo is an extremely strong character and a great sub DPS due to his elemental skill, burst damage and particularly his short cooldown when built correctly. Though many players may be saving for Ganyu or Xiao, Albedo is definitely strong and a great contender for Spiral Abyss, especially considering the Geo DMG Buff that will be coming in Version 1.3, as well as Spiral Abyss Floor 12.
Weapons
The best weapon to use for Albedo would be the Festering Desire sword that you can get and refine from the current event.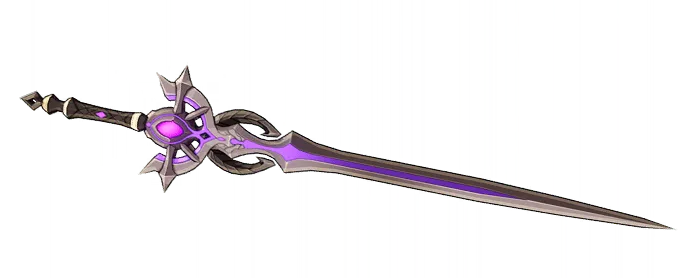 The stat for Festering Desire allows for Energy Recharge and increasing Elemental Skill Damage and Elemental Skill Crit Rate and is a great choice for Albedo.
Alternatively, you can use the 3-star sword, Harbinger of Dawn, if you missed the event.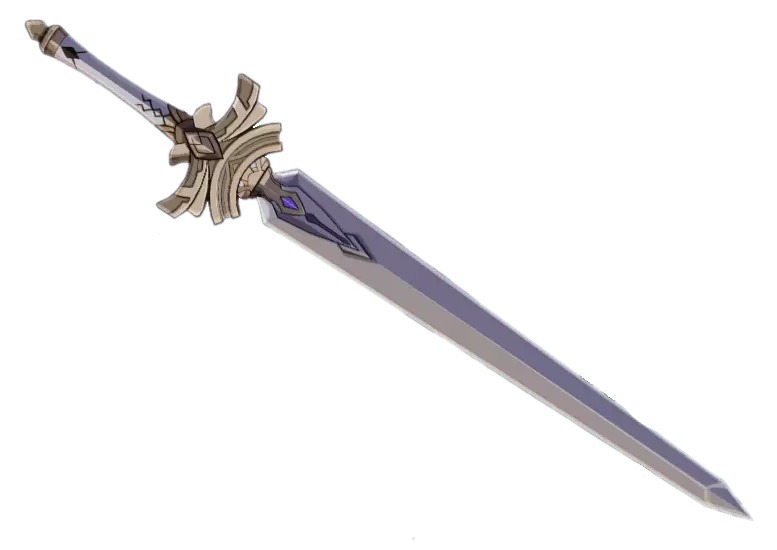 However, do note that the Harbinger of Dawn requires HP that is more than 90% for an increase in Crit Rate. Hence, you should use a healer in your team (Barbara, Bennett, Qiqi, Diona, Jean) to ensure that you can benefit from this sword stat.
Artifacts
The best artifact sets to use would be 2-set Archaic Petra and 2-set Noblesse Oblige. You can use a 4-set Archaic Petra for a sub DPS Albedo as well if you like and this is better if you also have Ningguang in your team. Ningguang allows you to get greater damage due to the "Elemental Shards" generated from her skills and Albedo's skills in the 4-set. However, the 2/2 set is preferred due to the greater elemental burst damage from Noblesse Oblige set.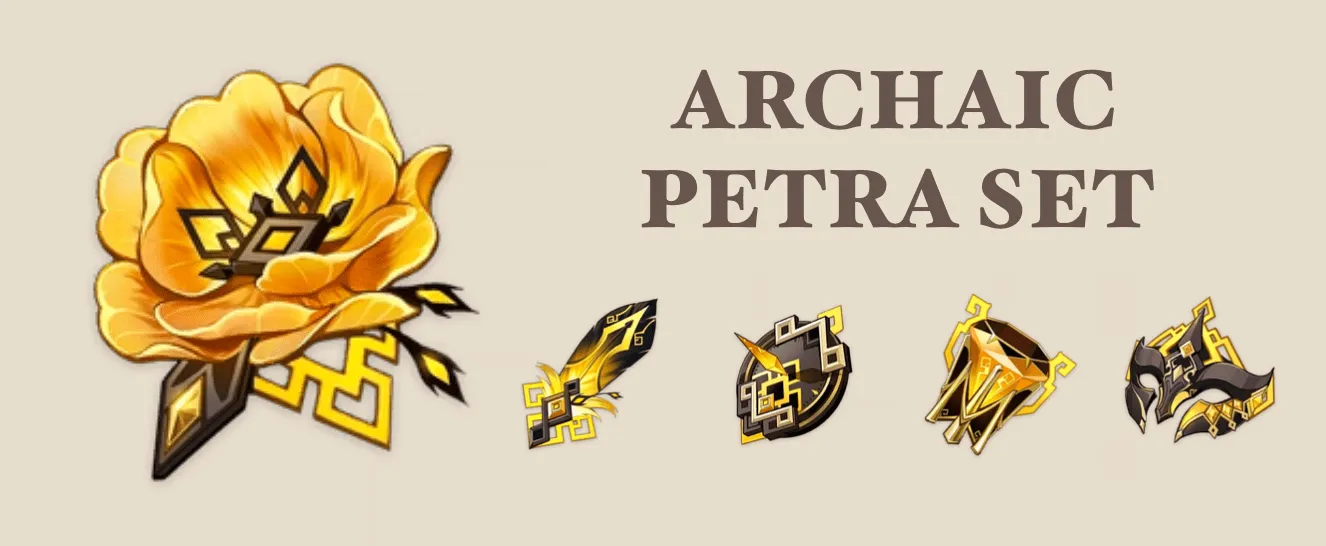 The Archaic Petra set can be obtained from the Domain of Guyun, you can view the guide for that domain here.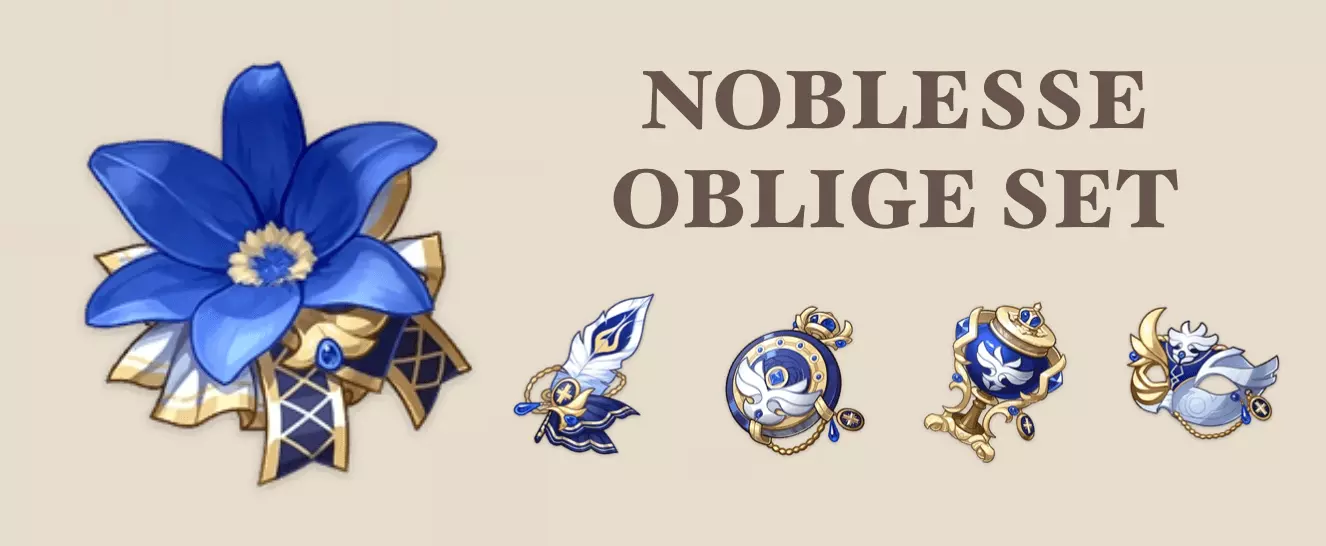 The Noblesse Oblige set can be obtained from the Clear Pool and Mountain Cavern domain and I can make a guide about it in the future!
I have included the stats and sub-stats that you should prioritise for your artifacts below:
Flower sub-stats: Crit DMG and Crit Rate
Feather stat: ATK; sub-stat: Crit DMG, Elemental Mastery
Watch stat: ATK Percentage
Goblet stat: Geo DMG Bonus (can be any artifact set, as long as the main stat is Geo DMG)
Mask stat: Crit DMG or Crit Rate
Notice that the main statistics are ATK and Crit DMG or Rate due to Albedo's role, as you should use his skill or ultimate, then switch out to your Main DPS character.
Alternatively, if you are just starting to play Genshin Impact, you can get The Exile artifact set.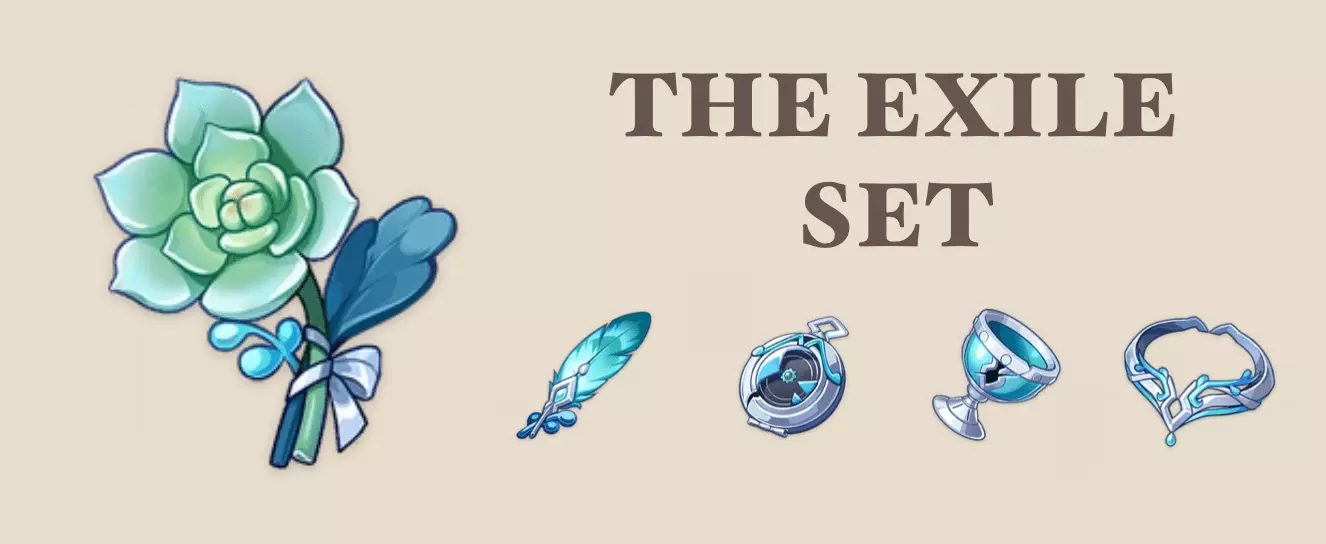 The same stats that you should prioritise apply for The Exile set. The Exile set is recommended due to the Energy Recharge, though this might not be a priority if you already have the Festering Desire sword. The Exile set can be obtained from boss fights such as Hypostases, Regisvines, Stormterror, Wolf and Tartaglia.
Talents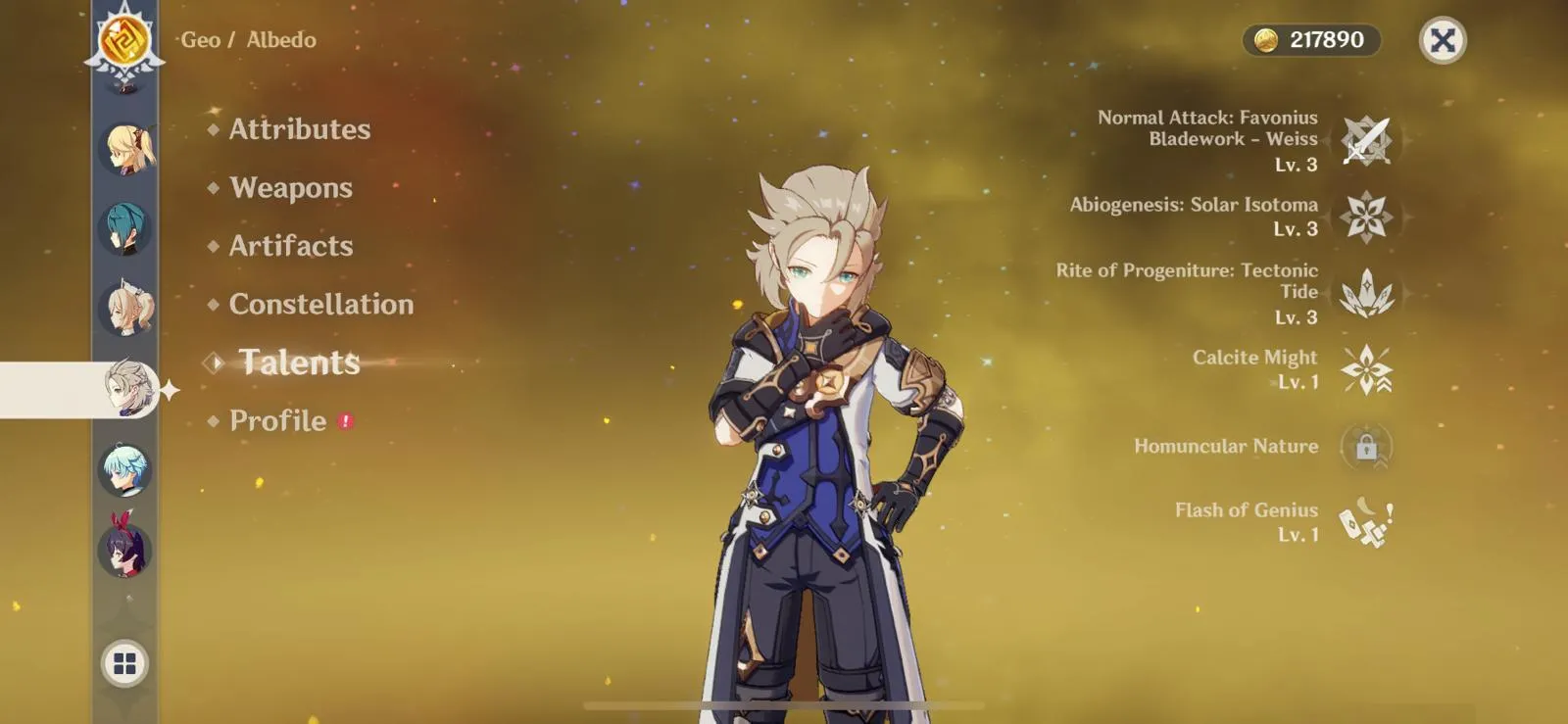 The best order to upgrade your talents should be as below:
Abiogenesis: Solar Isotoma > Rite of Progeniture: Tectonic Tide > Normal Attack: Favonius Bladework - Weiss
As of now, this example Albedo has not been upgraded much, but it would be good to upgrade Solar Isotoma to Level 8 at least for more Sub DPS damage. Do ensure that you use the Solar Isotoma first before using Albedo's ultimate though, as your ultimate will do more damage.
Teams
Ideally, Albedo should be used with Ningguang for the increase in Geo DMG. I will make another article about Ningguang's build as she is a 5 star character disguised as a 4 star in my opinion. Since Albedo uses Geo and can only cause Crystallise reaction, the party that you use does not really matter as you should build your team around the main DPS character and the elemental reactions that can be made off your main DPS character.
Materials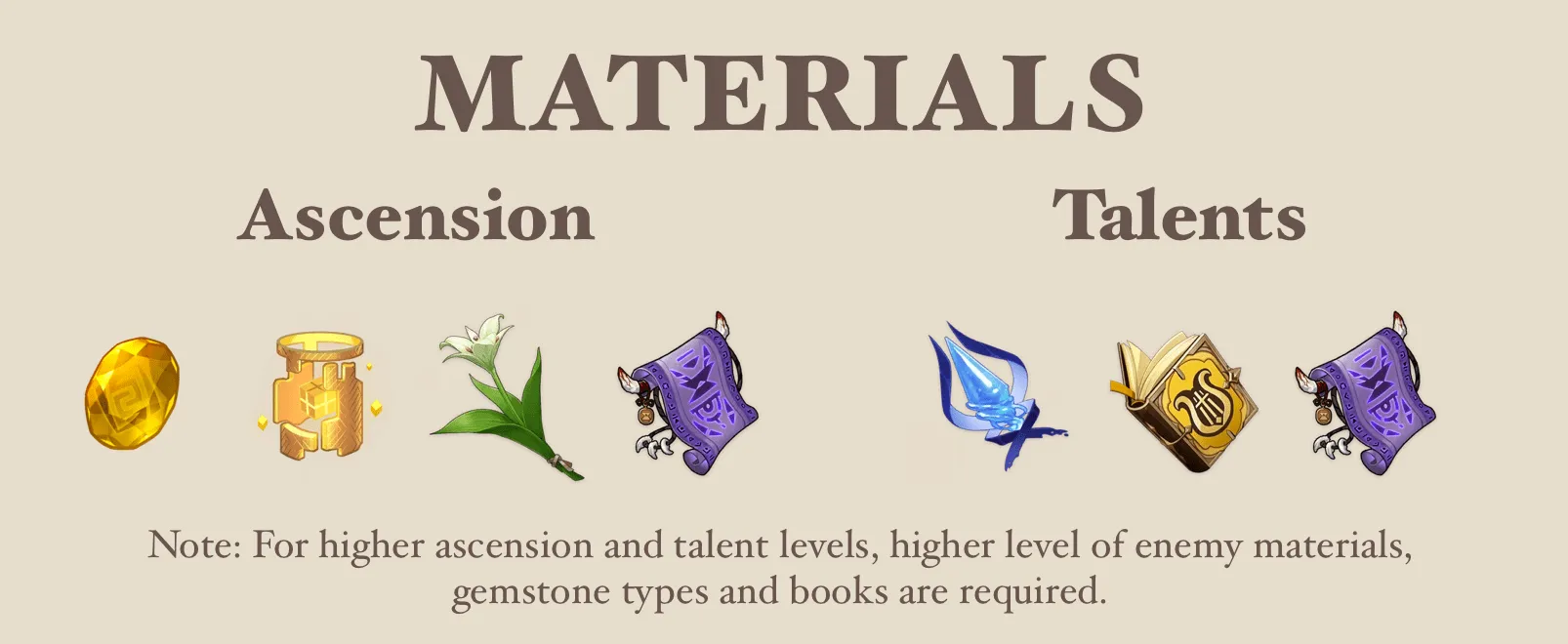 Conclusion
Though Albedo is indeed an amazing character who can do great damage as support, it is eventually up to you to decide which characters you might like to save or pull for! As someone who doesn't purchase Genesis Crystals, I understand the urge to save up for characters with designs that I like better. Thanks for reading, we hope you have enjoyed this character build guide and stay tuned for more characters/domain guides. Let us know in the comments if there are any other guides you are looking for!