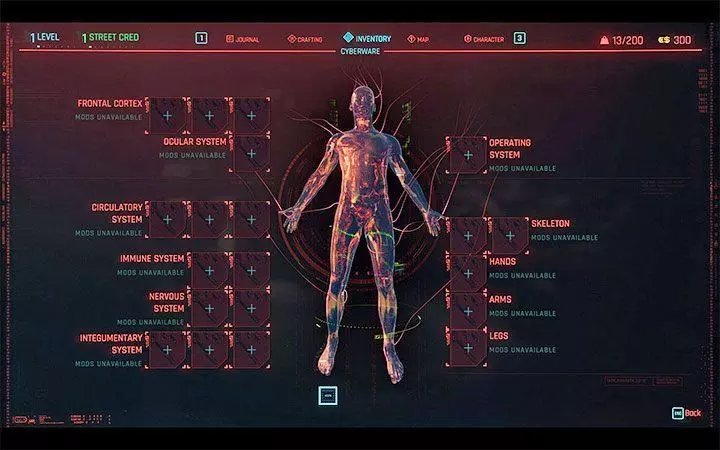 Body modifications are an essential part of Cyberpunk 2077. They make V more powerful, faster, and precise and are convenient in many situations. Most of the players embrace them with enthusiasm, eager to access new gameplay opportunities. Still, some are definitely up to the challenge of completing the game in a 'purist' way, with no Cyberware.
Although V from the prologue may have several body modifications (depending on the selected life path), they start Act 1 as a blank slate. However, if you played through at least the first few hours of Cyberpunk 2077, you already know the answer to the title's question. Completing the game without installing any mods is not an option, because V obtains two of them during one of the first Main Missions. Is it possible, however, to finish the game without installing any other Cyberware? If you try, what will the game be like for you?
Installing more Cyberware is purely optional
The modifications you receive during the first few hours of the game are, in theory, the only ones you are forced to get. If you wanted, you could continue the game without adding anything else, but is it a good idea?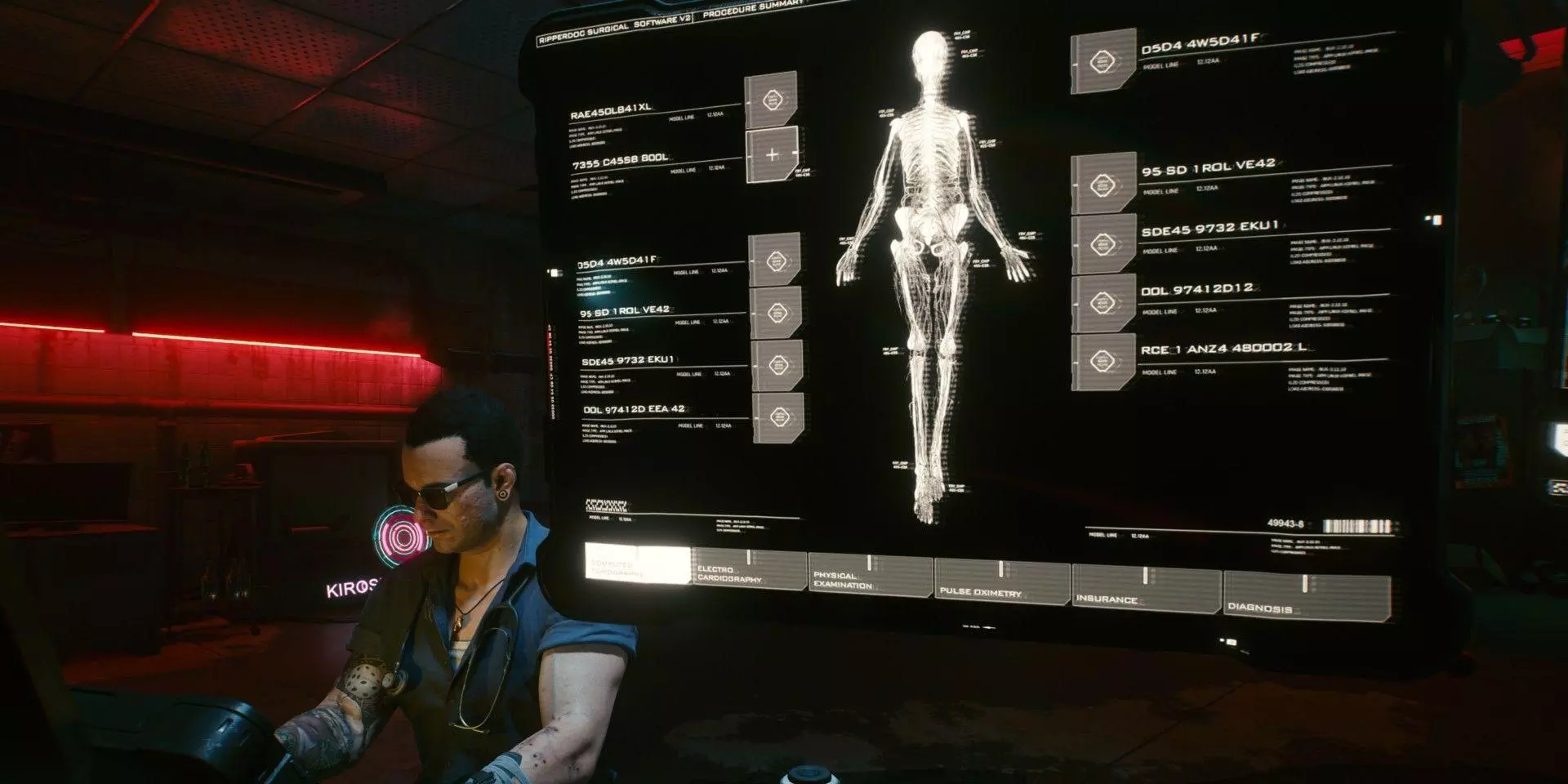 As you probably expect, following such a path would make the game much more difficult. You will lose the opportunity to increase some of your stats such as stamina, carrying capacity, weapon accuracy, or damage you deal to your enemies. Many modifications, such as Second Heart increase your abilities to regenerate health, not using them, means you need to come to terms with taking more damage. You will also miss out on the opportunity to perform attacks only Cyberware enables, like slicing the opponents with Mantis Blades. Consequently, as the game progresses, you will find combat more and more challenging, especially if you stumble upon enemies with their own offensive Cyberware.
If you plan to avoid open combat, we also have some bad news. Stealthy tactics will be affected by the lack of modifications - without installing Lynx Paws, you will miss out on the 50% noise reduction while moving.
Having no additional Cyberware will also seriously limit your options while hacking. Without upgrading your RAM, you will not be able to perform certain actions on enemies and objects around you. Quickhacks are one of the most interesting elements of the game and make life so much easier; if you aim for a 'purist' playthrough, you will have to be prepared for substantial obstacles ahead of you.
Is a 'purist' playthrough of Cyberpunk 2077 worth it?
The number of obstacles and annoyances you will experience without Cyberware is probably enough to deter most players. For some, though, the additional challenge playing without body modifications presents is tempting. Unfortunately, the game does not reward such an approach through any achievement. What is more, if you strive to unlock all the trophies, you will have to invest in certain Cyberware.
If you want to experience the game to the fullest, we recommend playing with body modifications. If, however, you are willing to undertake the challenge just for your own satisfaction, nothing is stopping you.
Would you ever consider trying to complete the game without Cyberware? Or is there any modification you cannot imagine your playthrough without? Be sure to let us know in the comments!