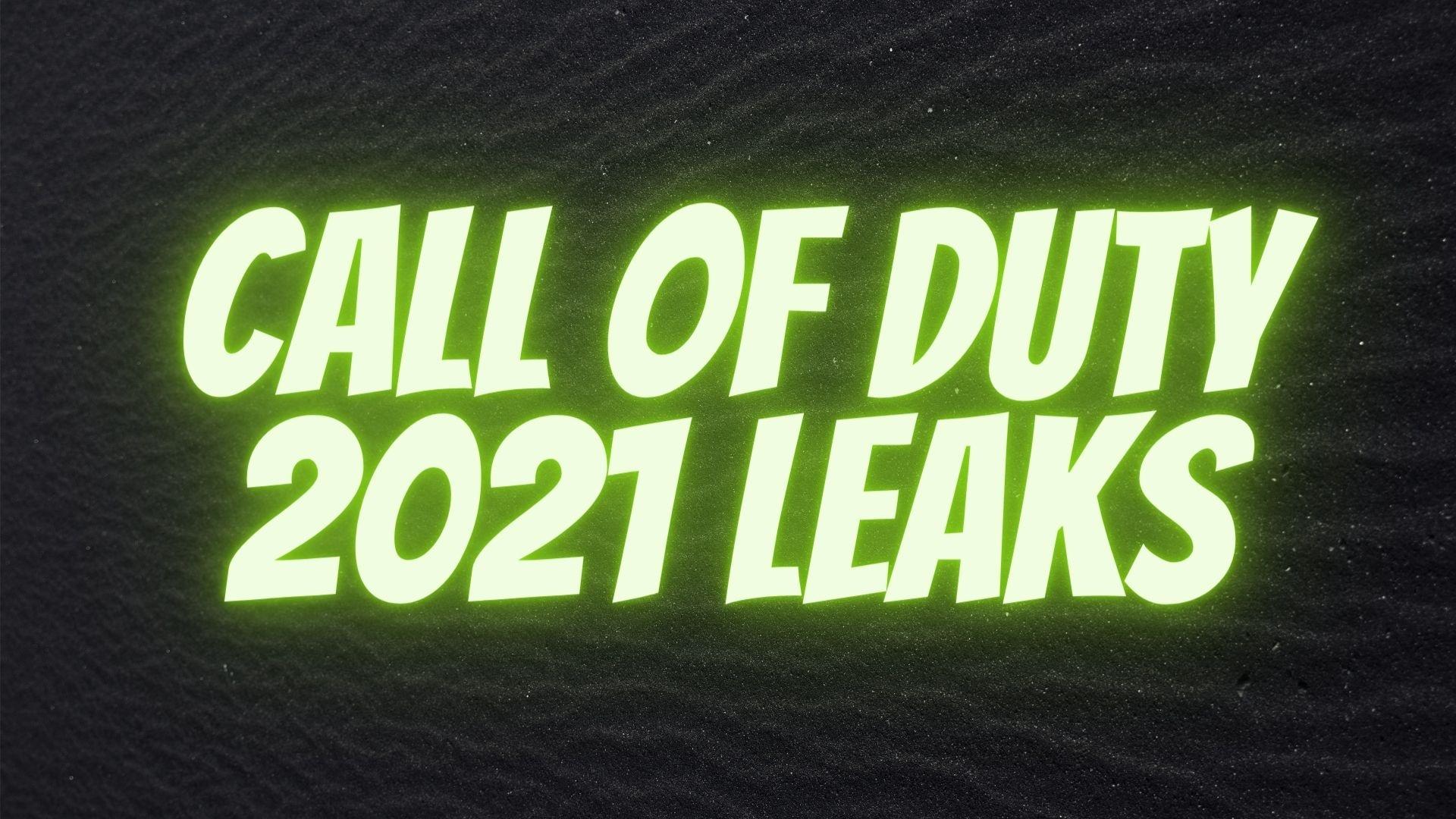 We have recently learned in Call of Duty 2021 Leak that we might be getting Call of Duty: Vanguard Reveal coming soon. More specifically on August 19, 2021. We are not certain of the name Call of Duty: Vanguard by itself or whatever other title we will get for Call of Duty 2021.
Call of Duty 2021 Leak
The new rumor and Call of Duty 2021 leak came from the Twitter user "NEXTGEN_ishere". He stated that the Call of Duty Vanguard will be revealed on August 19, 2021. Everyone ignored the information because the person responsible for the leak did not give any facts or additional proof to confirm the rumor. The original Tweet has been deleted due to the buzz around it.
Sometime later it was revealed that there has been some other Call of Duty 2021 leaks confirming the previous statements and assumptions. Some of the artwork and editions have been leaked via Call of Duty: Black Ops Cold War's game files. You can read more on this matter here.
There was also another image found that revealed the contents of the Ultimate Edition of the upcoming Call of Duty 2021. We can see that the Call of Duty: Vanguard Ultimate Edition will include Open Beta Early Access which confirms that there will be a Beta of the game. Additionally, we can spot three operators named: Lucas, Polina, and Wade. Each of them will have a special Legendary variation of some weapon. Breacher [Assault Rifle], Snowstorm [Marksman Rifle], Thunderhead [Submachine Gun] respectively. Every weapon has Tracer Rounds, whatever that means.
There is also a Night Raid Mastercraft plus 10 points of some sort, as well as a Frontline Weapons Pack where we can see two different weapons. In addition, we see something that looks like a trinket or an emblem and double XP bonuses for multiplayer modes for both overall XP and weapon XP.
You can see everything in detail in the picture below.
Call of Duty: Vanguard Reveal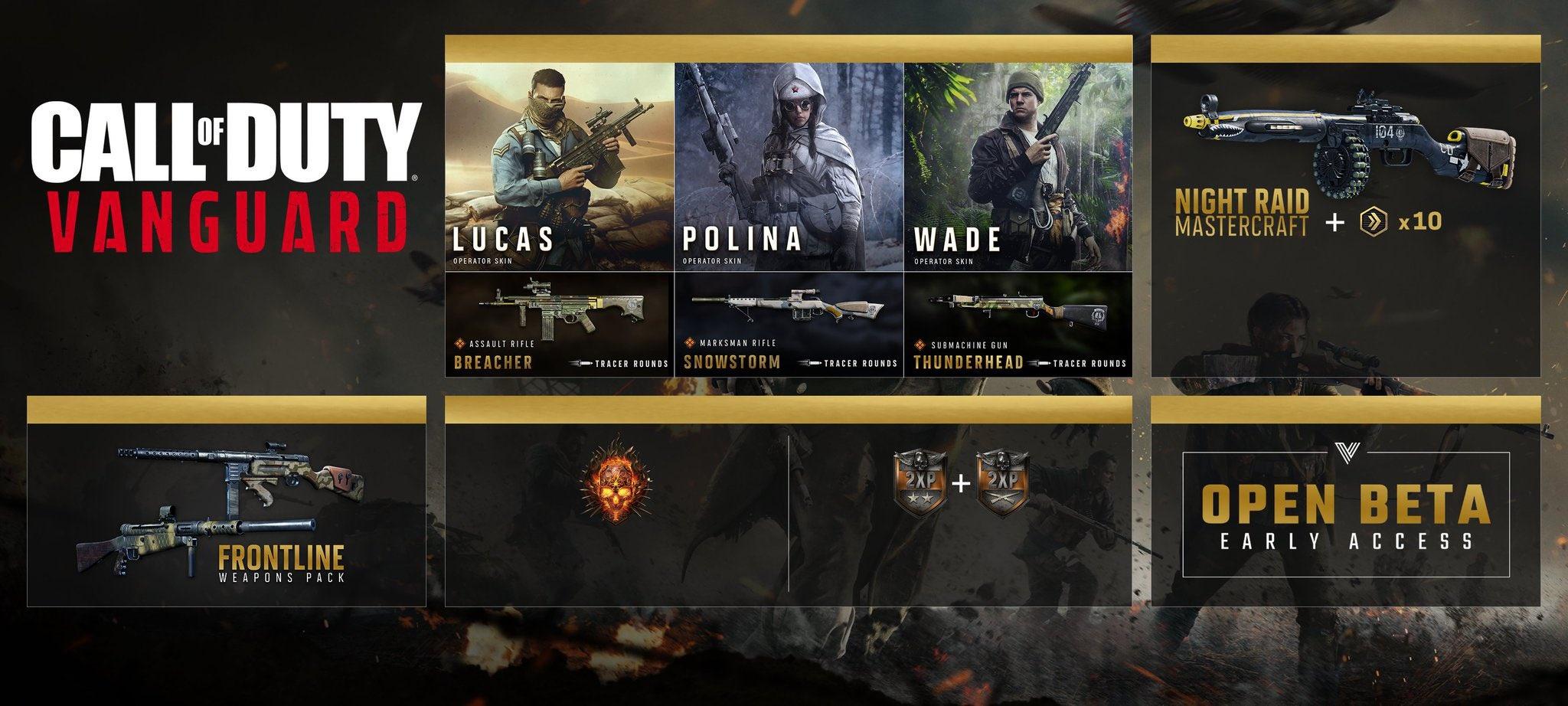 Make sure to treat everything with a pinch of salt. These are only Call of Duty 2021 leaks. However, it is the middle of August and by this point, we often are sure what Call of Duty game is going to be released that year. Obviously, due to a lot of pandemic issues and strikes, there might be a slight delay in the promotional campaigns but we should get some official information fairly soon. I hope that the game is still down to earth gameplay-wise. I really would not like to see a comeback to jetpacks and wall-running. It is just something I am glad is behind us in the Call of Duty franchise.
I am pretty excited for the new Call of Duty game, and I hope to see a great campaign, a fun cooperation mode like zombies, as well as a great multiplayer experience.
---
Call of Duty: Vanguard or whatever it will be called is scheduled to release in Fall 2021 on PC, PS4, PS5, Xbox One X/S, and Xbox Series X/S.
For more information check out our other articles and our entire Call of Duty section right here.