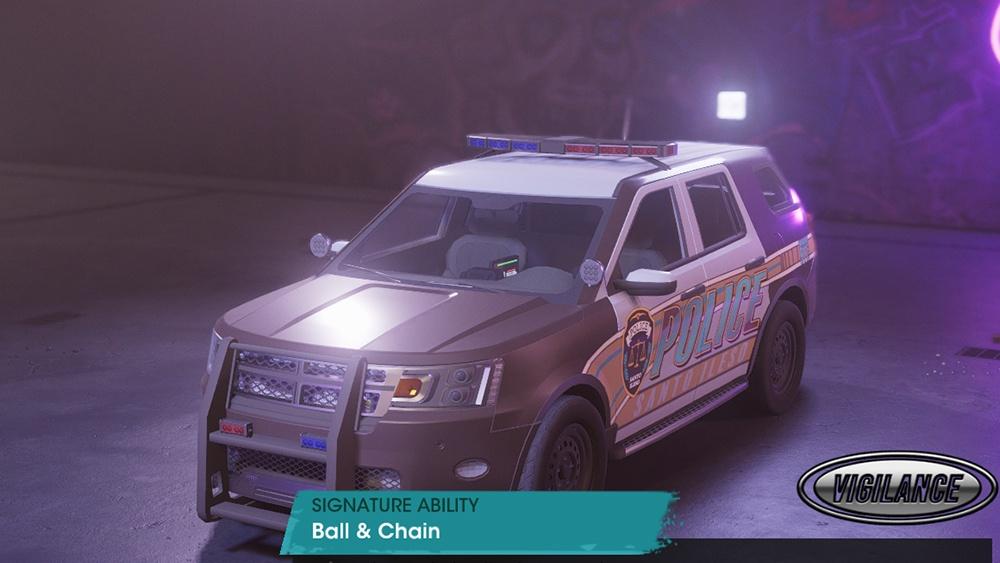 The Vigilance is one of the SUVs Cars vehicles featured in Saints Row (2022).
The design of the Vigilance in the Saints Row Reboot is based on a real-life 2016 Ford Explorer.
This is a new vehicle appearing in Saints Row 2022 for the first time in the series.
Vigilance: Saints Row Vehicle Info
Vehicle Class

SUVs

Cars

Signature Ability

Ball & Chain

Based on (Real Life)

2016 Ford Explorer
Vigilance Signature Ability
Ability Description

Leave destruction in your wake.

How To Activate

press

LB

How To Unlock

perform 100 Towing Payload Smashes
Vigilance Vehicle Statistics
Max Speed

70

Performance

60

Durability

50

Off-Road

80
How to get the Vigilance in Saints Row (2022):
You can find the Vigilance vehicle around the Santo Ileso map.