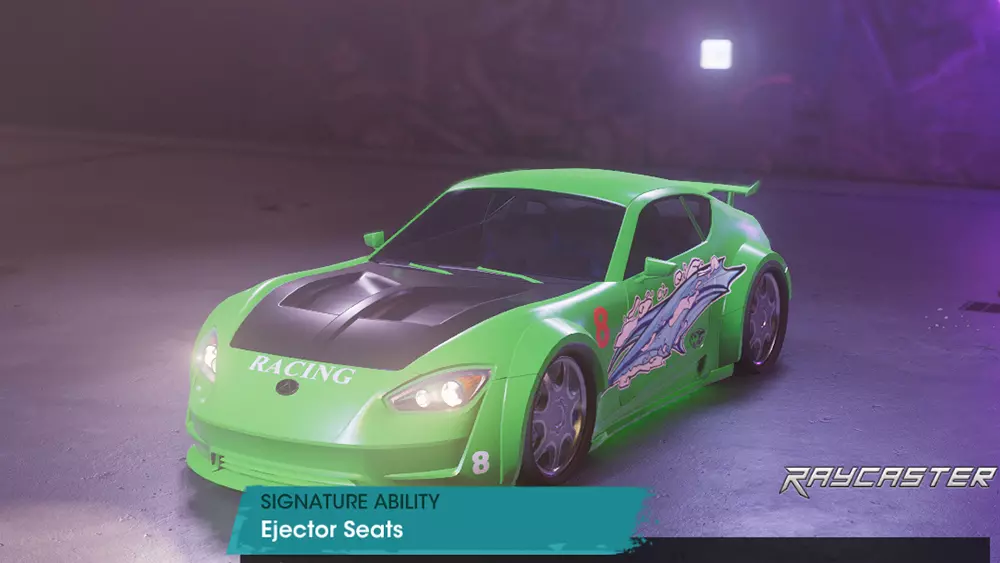 The Raycaster is a Sports Car featured in Saints Row (2022).
The design of the Raycaster in the Saints Row Reboot is based on a real-life Nissan 370Z.
This vehicle also appeared in previous games of the series: Saints Row 1Saints Row 2Saints Row: The ThirdSaints Row IV.
Raycaster: Saints Row Vehicle Info
Vehicle Class

Sports

Cars

Signature Ability

Ejector Seats

Based on (Real Life)

Nissan 370Z

Appearances

Saints Row 1

Saints Row 2

Saints Row: The Third

Saints Row IV
Raycaster Signature Ability
Ability Description

Perfect for thrill seekers and spies.

How To Activate

press

LB

How To Unlock

Wingsuit 1 Car
How to get the Raycaster in Saints Row (2022):
You can find the Raycaster vehicle around the Santo Ileso map.