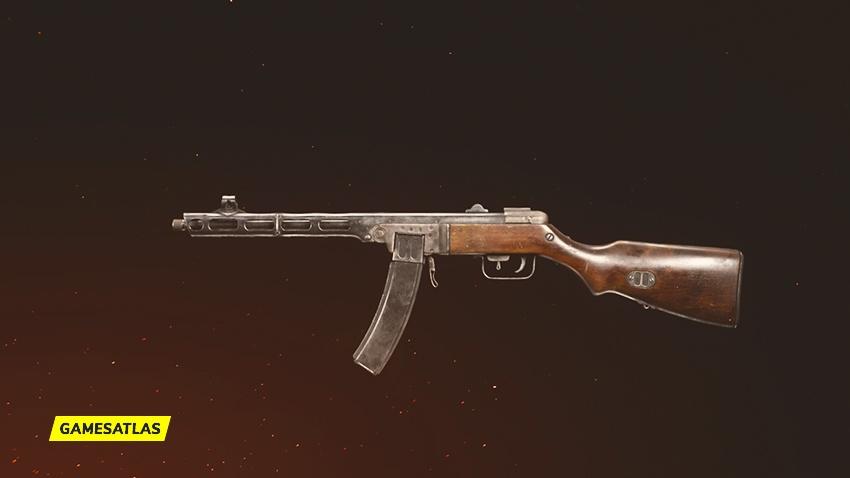 The PPSH-41 is a weapon featured in Call of Duty: Vanguard, it is one of the SMGs available in the game.
The PPSH-41 was released with the launch of the game on November 5, 2021, and it will also be available in Call of Duty: Warzone when Season One launches on December 2, 2021.
This SMG is a veritable bullet hose and eliminates close range threats quickly, but is hard to control.
Your progression across both Call of Duty: Vanguard and Call of Duty: Warzone will be unified, every weapon you unlock in Vanguard will be also accessible in Warzone, including Blueprints and camo variants.
PPSH-41 Weapon Info
PPSH-41 Blueprints List:
The blueprints for this Weapon will appear here once they are revealed.