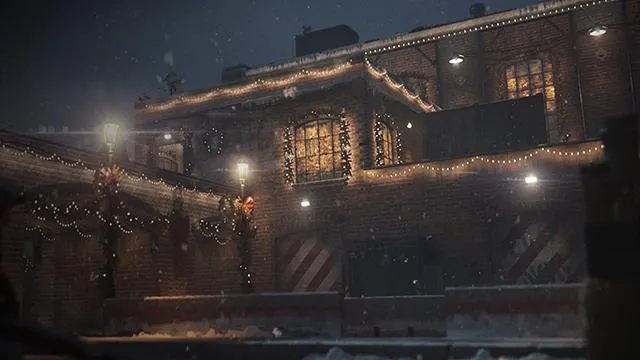 Map Description:
Docks is a multiplayer map featured in Call of Duty: Modern Warfare. It is a small-sized map, designed for the 2 vs 2 Gunfight mode.
This Christmas version of Docks was released on December 18th, 2019, and was later removed from the game on January 28th, 2020.
A London shipyard with vessels traveling along the river behind one team's infill point, with the other team spawning in street-side due west. Buildings 51 – the Foreman's office – and 52 – the crew's quarters – are two-story brick structures that define the map's north and south, with a bridge connecting the two over a concrete walkway. The walkway under the bridge's center – which also sits over a concrete waterway running east to west – serves as the overtime flag's location.
Docks (Winter) Map Layout:
Docks (Winter) Screenshots: