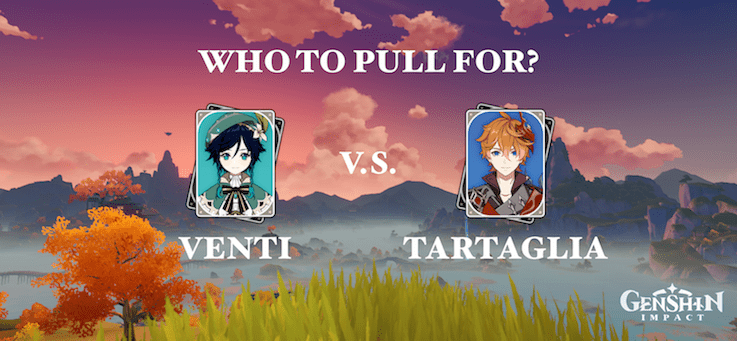 With the two upcoming banners in 1.4 with two powerful characters, there are several considerations that you should take into account when summoning. I will detail the playstyles of both Venti and Tartaglia in this article and various team compositions that you can use with both characters. Through this, I hope that you will have a better idea of which character (or constellation) you might want to summon.
Of course, if you enjoy the character's playstyle or their design and attacks, you should definitely summon for them as all characters have the potential to assume their role well, as long as you know how to build them. Ultimately, Tartaglia is a Main DPS and Venti is a Utility character, both with their own merits. I will be writing guides on Venti and Tartaglia as well, so this article will just be an introduction to both characters.
Venti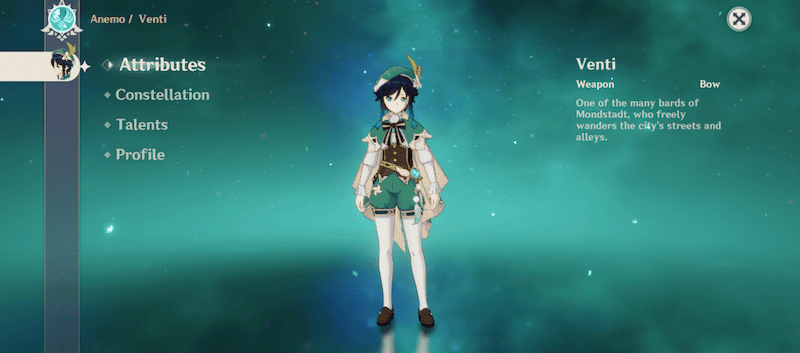 Venti was on the first banner that was released in Genshin Impact and is definitely a strong 5 star character. If you want the archons of the game, Venti is also a safe option. He works well with a very simple kit and can fit any team composition. If you are facing challenges with large mobs and needing crowd control, Venti is definitely the character for you. He is especially helpful in the Spiral Abyss, particularly Floor 11 Chamber 2 which is challenging to complete even with a Freeze composition.
Venti works best as support for Xiao, something that you might want to consider if you already have Xiao on your team. Apart from grouping enemies, Venti can give many elemental particles to your other characters to allow for constant ultimates.
I currently do not have Venti as I was not lucky enough to hit a 5 star character on his banner and will definitely summon on his banner as I want a support character that can help Xiao in my Spiral Abyss 2nd team.
Tartaglia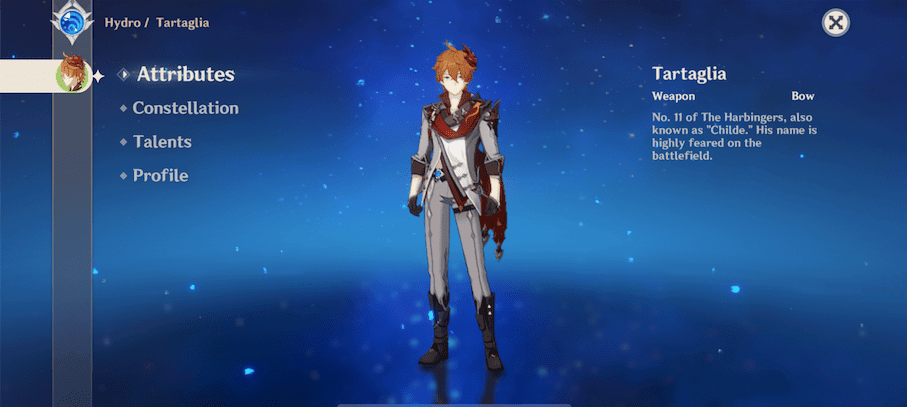 Tartaglia has one of the most unique playstyles in the game, with the ability to perform both melee attacks and ranged attacks. He is one of the best DPS characters, given the Hydro element that can do insane damage with Vaporise. Having Tartaglia in your team could trivialise many domains, particularly the Hidden Palace of Zhou Formula and even Spiral Abyss floors.
As a Tartaglia main, I would definitely recommend pulling for him. However, do note that his melee cooldown could be rather troublesome and take some time for you to get used to. Instead of performing melee attacks, you could switch to do charged shots or normal bow attacks while waiting. Alternatively, having another character in your team that can do decent DPS such as Ganyu could be extremely helpful.
In terms of team compositions, you definitely want to have a Pyro character to allow for Vaporise reactions. For example, Hu Tao works well with Tartaglia since you can use her normal and charged attacks during Tartaglia's cooldown. You can read Hu Tao's guide here. Having a Cryo character could help you to Freeze enemies, particularly high mobility enemies such as Ruin Hunters that can combo and one-shot your characters.
4 star characters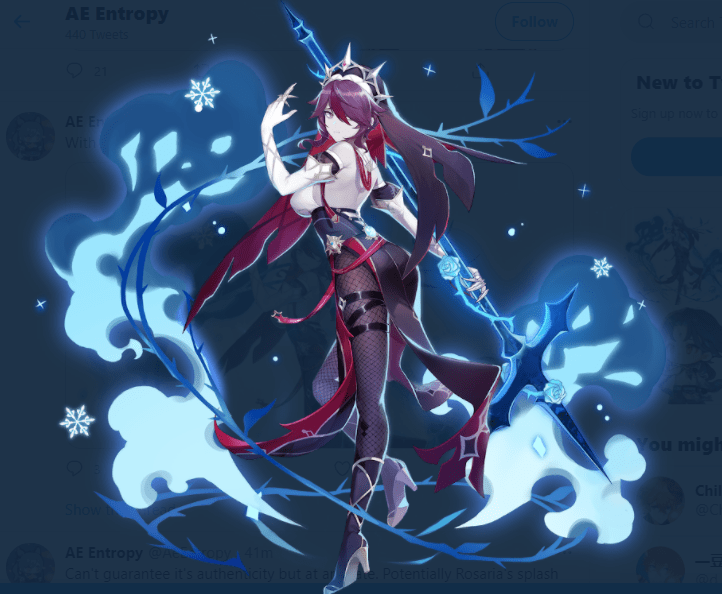 Although we do not know what the other 4 star characters will be on each banner, Rosaria will be on Tartaglia's banner. If you are interested in obtaining Rosaria but not Tartaglia, you can summon on Childe's banner with low pity. I will write another guide for Rosaria's build in future when we know more about her kit.
Constellations
The constellations for Venti are indeed helpful, but his original kit works well for a support character. If you are aiming for any particular constellation, you could try for C4 for the Anemo DMG bonus from picking up Elemental orbs. However, if you are a F2P player, a C0 Venti will work just as well, so don't worry too much about his constellations.
On the other hand, Tartaglia's kit seems rather constellation centric, so if you are looking to get constellations, perhaps doing this on Tartaglia's banner will be more helpful. His long melee cooldown is overcome by C1 and C2 allows for faster energy recharge, an issue that you might face if you use Tartaglia as your Main DPS. Constellations are definitely more worth on Tartaglia than Venti.
Conclusion
Overall, the decision is yours to pull on Tartaglia or Venti's banner as both are strong characters with flexible team compositions that could make your Spiral Abyss runs easier. Do look out for future articles on each character's specific build soon and let us know if there are any articles you would like to read!