Genshin Impact Ver 1.3 is already here, and the fans are eager to take a look at Xiao and the new events present in ''All that Glitters''.
But one thing that took all by surprise was the fact the Keqing, Yuheng of the Liyue Qixing, and one of the game's most beloved characters will be the featured character in one of its banners, with has its release date confirmed to take place on February 17.
And in preparation for it, we will now show you a build that is sure to shock your enemies to their core.
Ready, Travelers?
Keqing's Recommended Artifacts and Stats
Keqing is a character that possesses high mobility, with quick attacks and a great focus on its Elemental Skill and Burst, Stellar Restoration, and Starward Sword. That being said, the build that we will present has its main focus on improving her damage per second, or DPS, and her overall damage, and will be focused on the use of her abilities and talents.
With that in mind, the full Thundersoother set is our main recommendation, since it offers a 35% damage bonus against enemies inflicted by electro, with fits perfectly with her Elemental Skill. The recommended stats for the Goblet of Eonothem will be Electro DMG Bonus, since, after the use of the skill, Keqing's weapon can be infused with lightning. The preferred sub-stats will be dependent on your weapon of choice, but it's always a safe bet to focus on Crit DMG and Crit Rate. Just a reminder that this build is focused on powering up Keqings elemental attacks.

The set can only be found in the Midsummer Courtyard domain, so get ready to spend some resin on it if you wish to complete it.
Keqing's Recommended Weapons - 4 Stars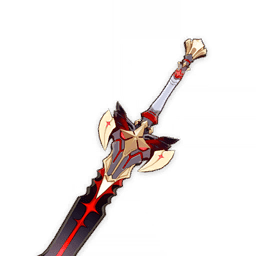 The game offers, at the moment, a pretty wide selection of weapons that can work with the build, from Lions Roar to The Flute. but our weapon of choice would be the Blacksword, taken into account both its sub stat, and the fact that it can be acquired easily by most players. With the Blacksword, you receive a good amount of Crit Rate from the weapon, and a boost in DMG from its passive.
You can acquire the weapon by purchasing the game's Battle Pass and reaching level 30 on it.
Keqing's Recommended Weapons - 5 Stars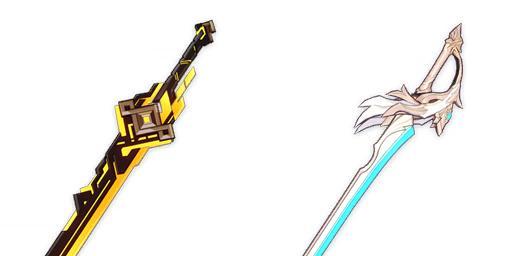 Now, if you have a bit more resources to spend, or were lucky enough to get a featured 5-star weapon, the best weapon for this build is without a doubt the Summit Shaper, especially if you have someone like Albedo, Noelle, or Zhongli in the supporting role. If not, Aquila Favonia would our choice.
When choosing between the weapons above, remember that the BlackSword will give you a better chance of scoring Critical Hits, without relying too much on sub-stats, but the 5 Stars will do considerably more damage overall if you can keep your crit rate up with your artifacts.
Keqing's Talents
The talent you should want to prioritize would be Yunlai Swordsmanship since normal attacks are the vital blood of any DPS. Then you can focus on her Elemental Skill and Burst, depending on your playstyle.
Now then, get ready and start showing Teyvat the true power of the Liyue Qixing!
Genshin Impact is available for the PlayStation 5, PlayStation 4, PC, and mobile devices. You can check in more Keqing builds on the game's official Reddit page or the Keqing focused page, KeqingMains.