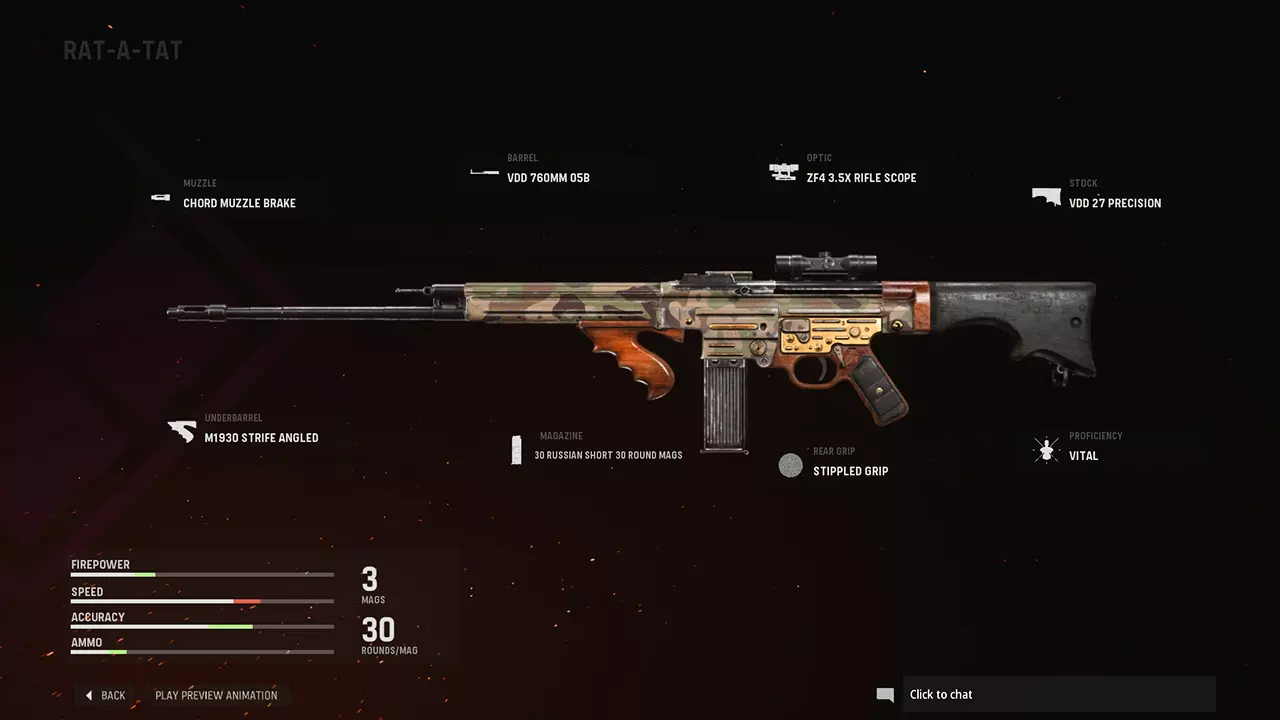 The Rat-a-Tat is a Weapon Blueprint featured in Call of Duty: Vanguard. It is an Epic Assault Rifle blueprint obtainable by hitting Level 20 within the Vanguard Beta. It will be available in Vanguard on November 5th and in Warzone at a later date.
An eight-attachment Epic Weapon Blueprint, the "Rat-a-Tat" assault rifle takes a weapon built for versatility and alters it for use in a long-range role.
Mainly, this is done through a magazine that increases the caliber of ammunition for better damage, velocity, and range, as well as through its muzzle and high-magnification optic. It also rewards players who are highly accurate – two other attachments on this Weapon Blueprint are the Vital Proficiency, which increases the vital area for critical hits, and a barrel that significantly improves damage to vital areas, such as Headshots. Combined, they reward players who can hit Headshots or the upper part of the neck consistently despite the marginal increase in recoil.
Blueprint Info
Users Rating
Rat-a-Tat Blueprint Attachments:
How To Get the Rat-a-Tat Blueprint:
To get the Rat-a-Tat Blueprint you need to reach Level 20 in the Vanguard Beta. You will receive the Blueprint, available to use in Vanguard and Warzone when the game launches on November 5, 2021.