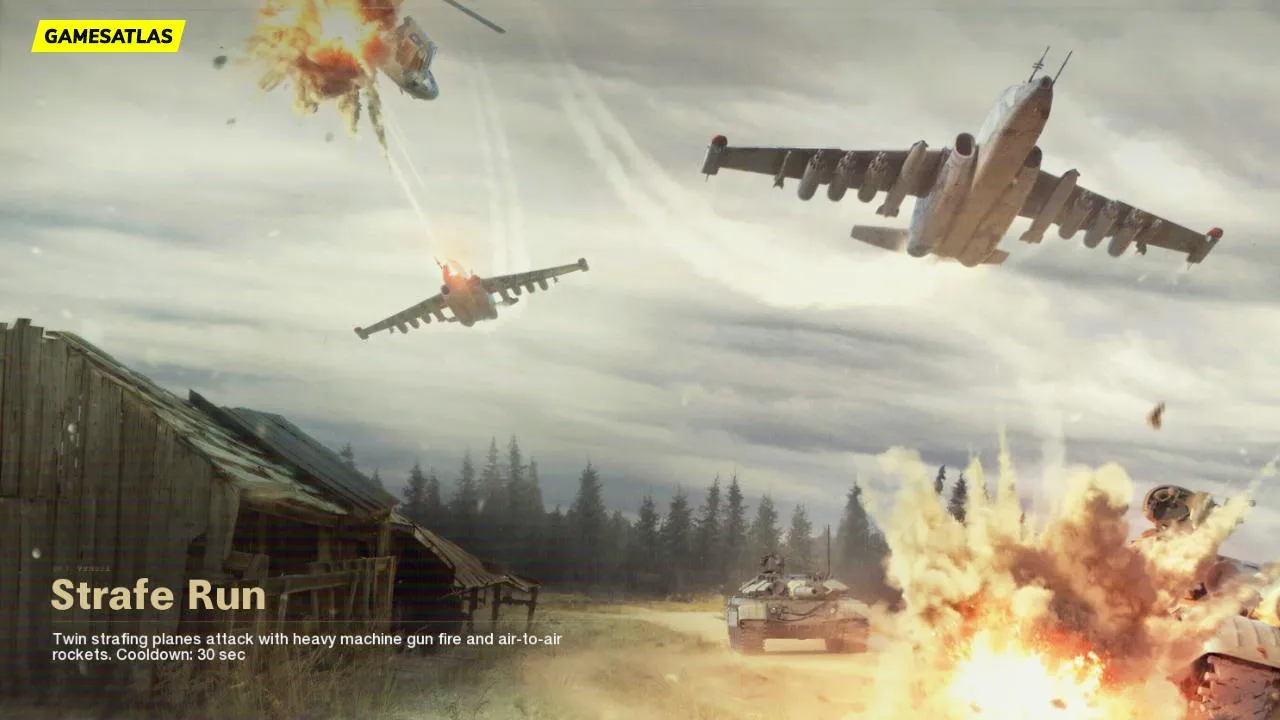 Description

Twin-strafing planes attack with heavy machine-gun fire and air-to-air rockets.
Score

5000

Cooldown (sec)

30
The Strafe Run is a Scorestreak reward available in Call of Duty: Black Ops Cold War. The Strafe Run was added on April 22, 2021, with the Season Three update.
Call upon a pair of jet fighters to shower lead and rockets down upon the DZ with this new mid-tier Scorestreak, perfect for racking up kills or holding down an area while your team captures the objective. With a longer active period and higher potential for kills compared to Scorestreaks like the Napalm Strike, the Strafe Run is a solid choice for any MP mode.