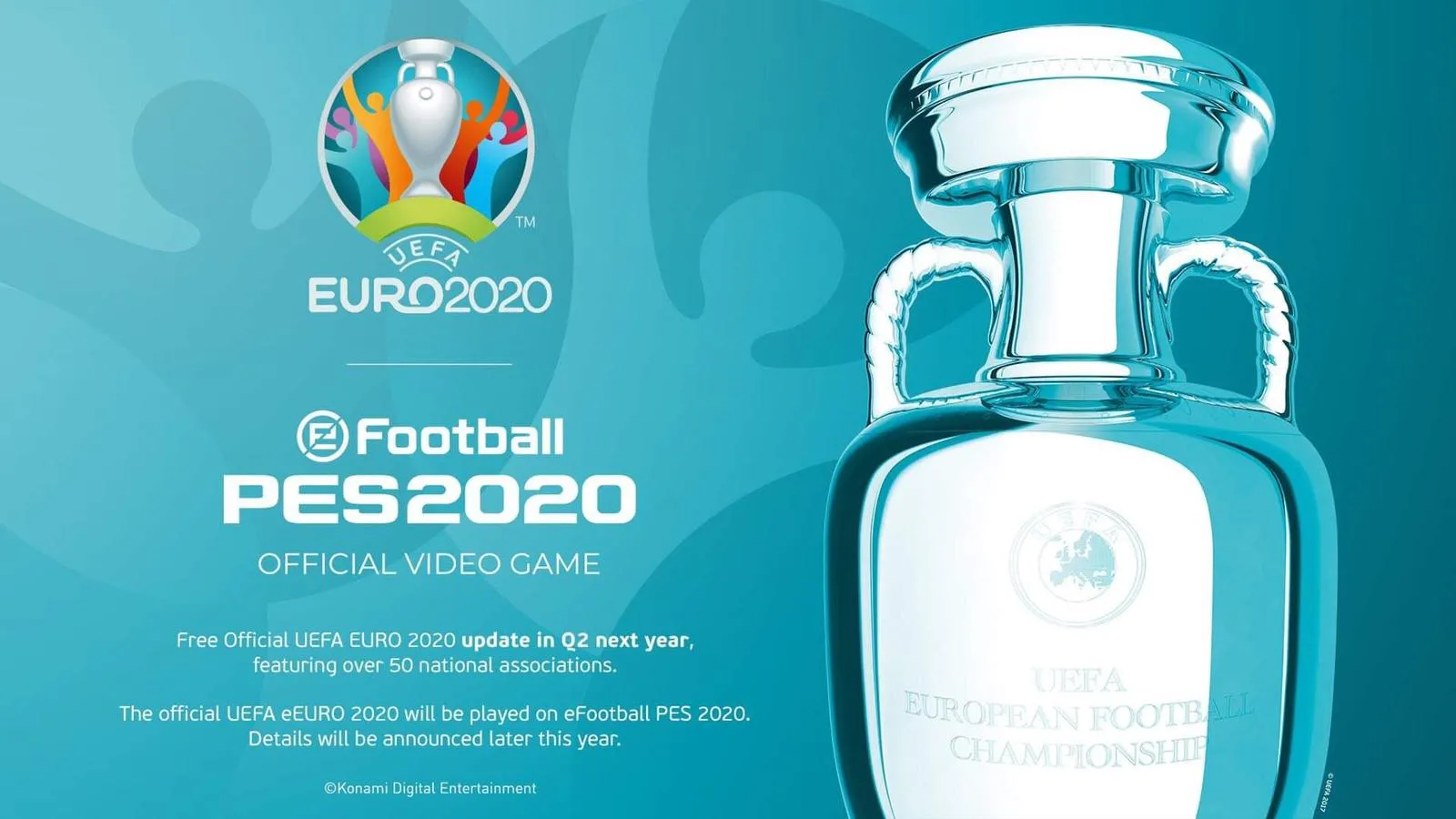 UEFA EURO 2020 is fully licensed in eFootball PES 2020! This exclusive license brings the opportunity to experience the entire tournament in PES 2020 through an update pack coming in 2020.
Created in France in 1960, the UEFA EURO has a long history as it will hold its 16th competition in 2020, marking its 60th birthday.
The National Teams from all 55 European countries will be featured in eFootball PES 2020 from day one.
This upcoming update will include every national teams' kits, official balls and the hosting stadium that will also be faithfully recreated in the game. With PES 2020 you will be able to enjoy the battle to decide the strongest in Europe one step ahead!
League Information
Team Type

National Teams

Location

12 cities in 12 European countries, from 12 June to 12 July 2020

License

Official License

Also Known As

UEFA European Football Championship

Continent

Europe
UEFA Euro 2020 - PES 2020 European National Teams List