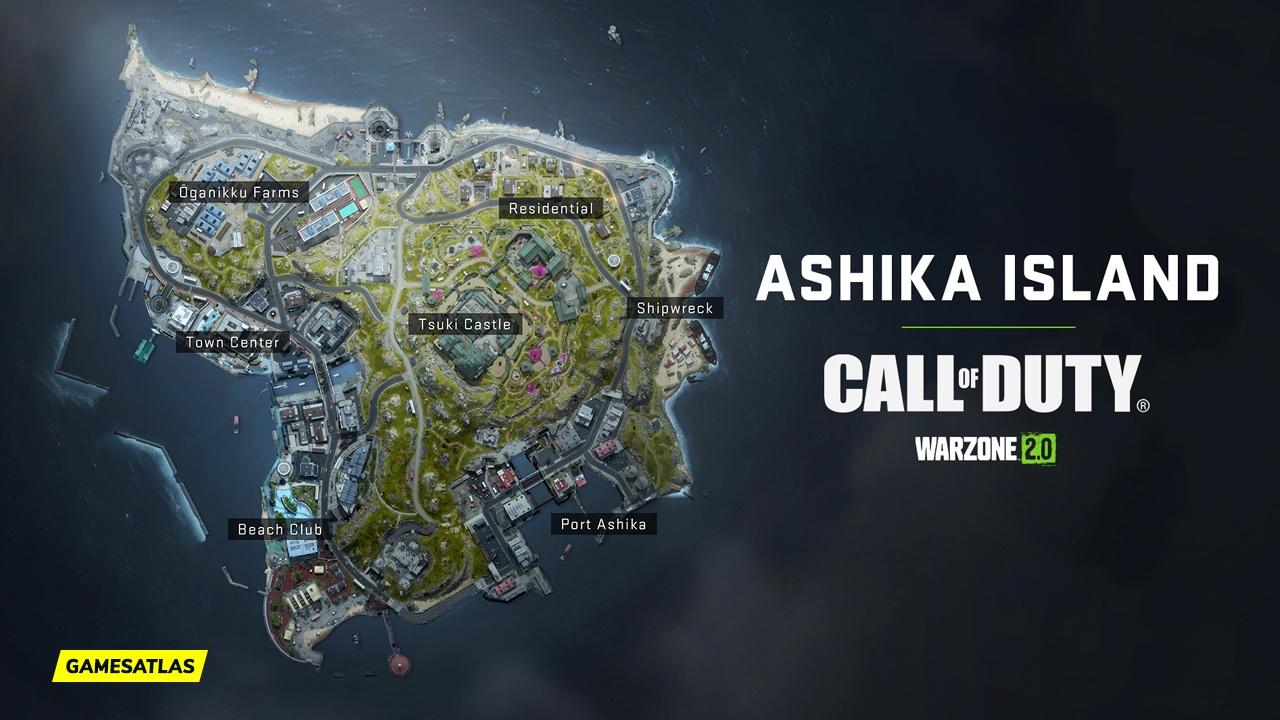 Resurgence Mode returns on a new battleground in Warzone 2.0 starting in Season 02. From details on its history to breakdowns of all seven major points of interest, prepare for a deep dive into Ashika Island.
Ashika Island, also known as "Isle of the Sea Lion", is part of a small archipelago located in an undisclosed location, somewhere in the APAC (Asia Pacific) region. Latest missives indicate the isle is being used as a hub for the Ultranationalist Konni Group, including the transportation of chemical and biological weapons.
Here you can find the map layout of Ashika Island and its 7 major points of interest.
Warzone 2 Ashika Island Map Layout:
Here's the detailed tactical map layout for Warzone 2 map's Ashika Island: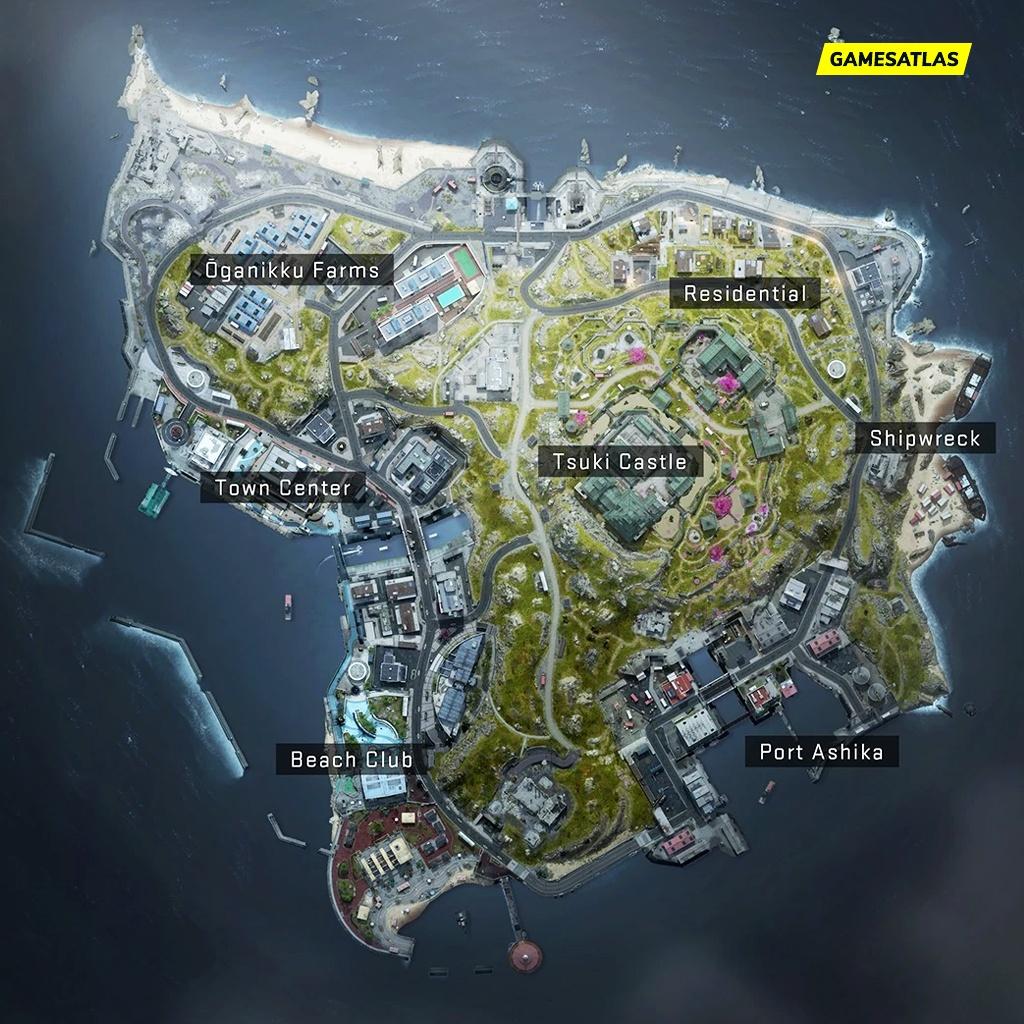 Ashika Island Map Points of Interest List (POIS):
Here is the list of Ashika Island's major points of interest:
Ōganikku Farms
Town Center
Beach Club
Tsuki Castle
Port Ashika
Residential
Shipwreck
---
Call of Duty: Warzone 2.0 was released on November 16, 2022, along with Season One of Modern Warfare 2, for Xbox Series X|S, PlayStation 5, Xbox One, PlayStation 4, and Windows PC.